I recall the election of 1950's….that was the slogan du jour for the GOP nominee……I do like Ike he was a soldier that was honest about what war is and what war does…..
He also warned the country about a growing Military-Industrial Complex…..the drawbacks of such an industry….but I appreciate his thoughts on war…..most of all.
Shame that money has replaced common sense in the GOP………only a moron would prefer war to a peaceful solution…….Listen to IKE….he was a smart man!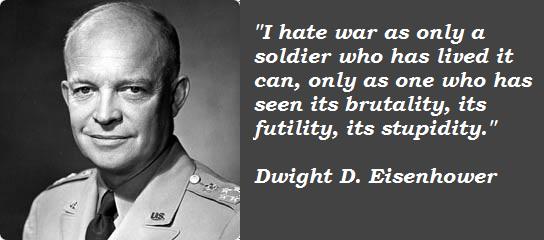 An interesting thought by one of Ike's contemporaries……we may not appreciate the speaker but the words are powerful……