Opinion from the frustrated mind of Chuq
The election is just around the corner….so do you support Trump?  Maybe Clinton?  Does that make you an independent?  Nope.  A "populist"?  More accurate than independent….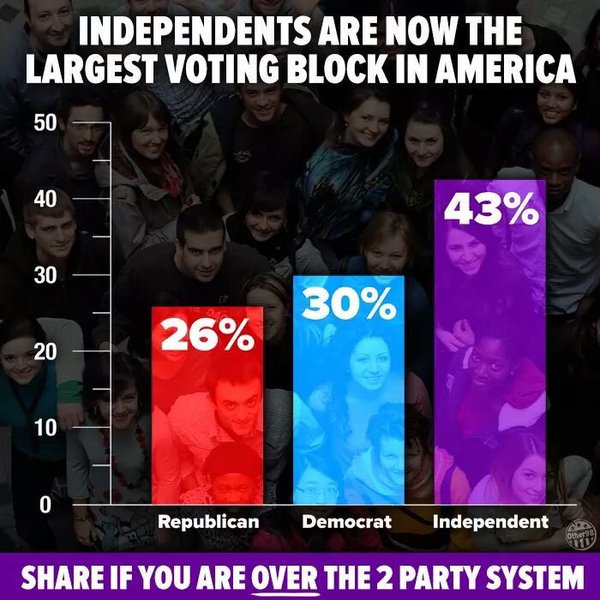 Source:42% of Americans Ditch Two-Party System, Say Government is Biggest Problem – The Anti-Media
Here in the US we have this magical group…..a group that can make marvelous things happen……(a pipe dream of the media's invention)…..they are the "independents".
It is an election….this time it is for 2016…..and there will be poll after poll after poll after……it is endless……and the media will once again set off selling that there are a large group that does not approve of either party and they will be labelled as "independent"……and that is a snow job!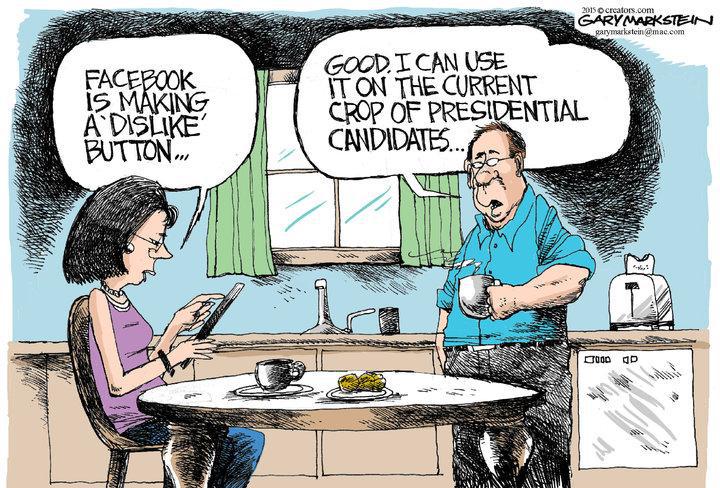 The independents that will make the difference in this election as they have in the past (according to the MSM) are not independents.  These people are more like a centrist than independent.  Even "undecided" would be more accurate.
What makes me say such a thing?
If they were truly independent then they would be looking for political answers outside the prevalent 2 parties that control the American election process.  In other words third parties would be more popular in our process…..in case you have missed it….they are NOT!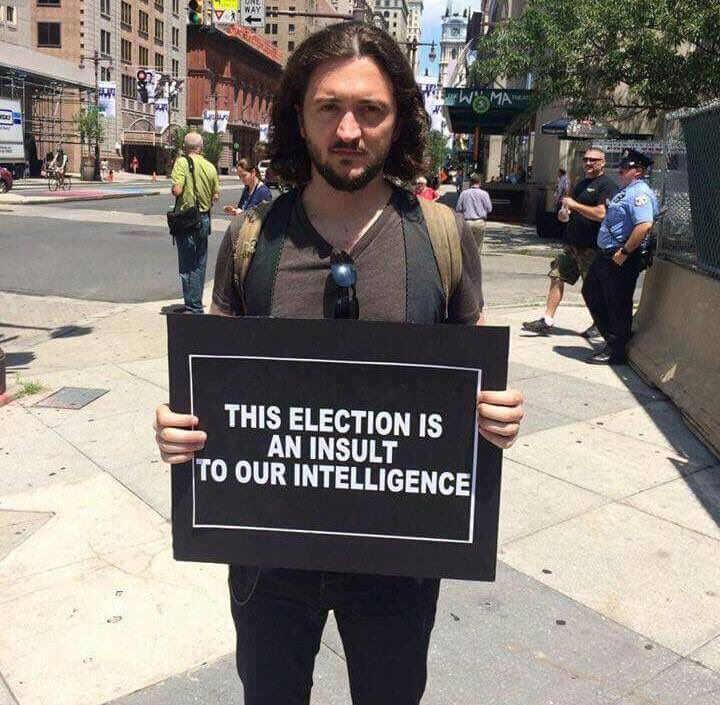 To call oneself an independent would imply that the person is open to different ideas for solving problems….that would be a lie also.  Most "independents" have set ideas in their head and NO amount of rational argument will ever change those closed minds.
Most of the so-called independents are nothing more than disgruntled Repubs or Dems…….and when it comes time to vote they will inevitable cast their vote for the Dems or the GOP…..what part of that is independent?
These people are fooling themselves to seem to be more pragmatic….but in reality they are nothing more than a Repub or a Dem…..plain and simple.
Last national election I attempted to raise this subject, 27 June 2011 post…….
Source: Centrist Vs Independent | In Saner Thought
To me those that claim to be independent are people that are not happy with their party of choice…..most are one issue voters who grasp at a single situation to define their political ideology or join the echo chamber of the daily headlines.
The only alternative these people ever consider is which party best describes their issues……once again…….always within the 2 party system…..they seldom ever consider a true alternative.  For all their bitching and moaning and they cannot get past one party or the other……the sound of a fury that signifies nothing!
Why the popularity of the term "independent"?  The media!
The media has the American voter believing they are independent if they go against their party line……it is a con job!
And then there are those that strut around proud to be an "independent"….yet when someone disagrees with them they are bleeding hearts or deniers or ….well you get the idea…..what part of that is independent thinking…..sounds more like the batcrap crazies they quote…..not an independent.  These are the same bottom feeders that troll the scum of the news and look for stories that can feed their hatred and bigotry…..makes no difference that most of these stories are out of context or just plain made up…..but as long as it feeds their brain it is truth and NO amount of logic or rationale will change that for them.
There are few TRUE independents in American politics…..just people that lie to themselves to convince themselves that they are truly the change the country needs…..in reality they are the same as they ever were……just are gullible toads and afraid to admit it.
INDEPENDENT…..MY ASS!