As FDR would say…."A day that will live in infamy"……every year I reflect on a turning point in my life….a day that no sane person could ever forget.
On this day in 1968 my plane touched down at Bien Hoa Air Base…..Republic of South Vietnam…..a day I shall never forget.
I was a young Army soldier brimming with anticipation at my very first overseas posting.
We arrived at 0900 hrs and temperature was already hovering around 90 and the humidity was about 95%…little did I know that I was in for some nasty weather….the Monsoon season….when heavy rain fell and fell and fell as if there was no end.
After a de-brief we were giving our final a destination mine was the 9th Infantry Division.
After a miserable deuce and half ride we arrived at Long Thanh HQ of the 9th.
Upon arrival we were given our sleeping assignments and our unit within the 9th…..mine was the LRRPs.
For the next 11 months I spent almost every waking minute sneaking around the local flora and keeping as eye on the "bad guys"……
For those that are fuzzy of the Vietnam War…..
The Vietnam War was a long, costly and divisive conflict that pitted the communist government of North Vietnam against South Vietnam and its principal ally, the United States. The conflict was intensified by the ongoing Cold War between the United States and the Soviet Union. More than 3 million people (including over 58,000 Americans) were killed in the Vietnam War, and more than half of the dead were Vietnamese civilians.  Opposition to the war in the United States bitterly divided Americans, even after President Richard Nixon ordered the withdrawal of U.S. forces in 1973. Communist forces ended the war by seizing control of South Vietnam in 1975, and the country was unified as the Socialist Republic of Vietnam.
https://www.history.com/topics/vietnam-war/vietnam-war-history
A photo history….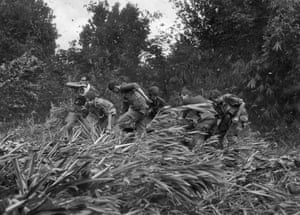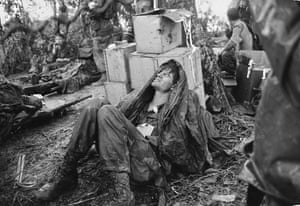 https://www.theguardian.com/artanddesign/gallery/2015/apr/22/vietnam-the-real-war-a-photographic-history-by-the-associated-press-in-pictures
War has a way of changing a person….some get the blood lust and others see the obscenity of war and work to end it …..I became the later.  Let me state here…there is NOTHING romantic about war….regardless what Hollywood tells you.
Be Well….Be Safe….
"Lego ergo scribo"