My readers know that I think that the news media in the US is a joke…at best…..Their coverage of news is one sided….depending on the point of view of the editorial staff……and international reporting is horribly skewed….I give you the reporting on the problems in Israel/Palestine….the media is pro-Israel and will report little that is any way derogatory towards Israel….and that trend is continuous on any other international news.
Then we have the reporting on the political scene…..there the media is as worthless a news source as a box of corn flakes…..but do not take my word for it……
Political reporting in the US is in a sad state, and the problem is more fundamental than you might think, writes Jonathan Stray at Medium. Yes, coverage tends to be of the superficial "horse race" variety and too many reporters covet "insider" status, but Stray's complaint goes deeper. He thinks we have a far too narrow view of what "politics" means. The word encompasses more than candidates and government, he writes. The true meaning involves actual people and the way they want to change their communities. Unfortunately, "most politics coverage is about politicians, not the things I care about and the actions I could take."

It's the reason young people are tuning out of traditional politics, writes Stray. They're not apathetic—they've just learned that social change is more likely to come about through ways beyond electoral politics. If the political press wants to stay relevant, it better pay attention. "I want political journalism to help me better understand how to change the world to my liking, by acting with other people who want the same thing," writes Stray. "I want it to be about me and my community, and our aspirations, and what we could do to make them real. " In short, "political journalism should be politically empowering. Everything else is entertainment." Click for the full column.
The media is to blame….not completely…..for the state of our politics today….personally I get more "balanced" news in the US from the BBC and that is just sad on so many levels….the US media is more about entertainment not news…..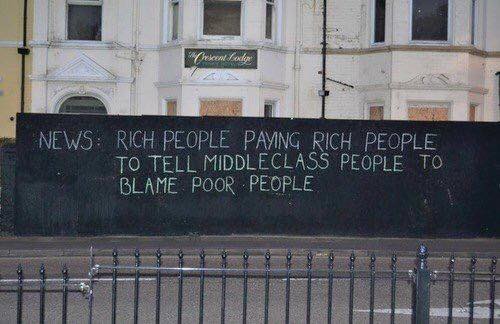 Enough Said!