We as a nation are having one of those moments that could change our society or it could just go back the way it was before the deaths and protests…..
Ever wonder what puts the idea of a brutal treatment of protesters?  Could be where they train.
When the U.S. Department of Justice published a report Aug. 10 that documented "widespread constitutional violations, discriminatory enforcement, and culture of retaliation" within the Baltimore Police Department (BPD), there was rightly a general reaction of outrage.

But what hasn't received as much attention is where Baltimore police received training on crowd control, use of force and surveillance: Israel's national police, military and intelligence services.

Baltimore law enforcement officials, along with hundreds of others from Florida, New Jersey, Pennsylvania, California, Arizona, Connecticut, New York, Massachusetts, North Carolina, Georgia, Washington state as well as the DC Capitol police have all traveled to Israel for training. Thousands of others have received training from Israeli officials here in the U.S.
https://www.amnestyusa.org/with-whom-are-many-u-s-police-departments-training-with-a-chronic-human-rights-violator-israel/
Learning from one of the most brutal of nations…..explains a lot.
The calls for police reform are louder today than any time in recent history…..
Once again I state that I believe that the term "De-Fund The Police" is the wrong slogan….why?  It will be used to make the dolts on the Right believe that it means eliminating the police altogether…….which is not what most people are calling for….most want some sort of reform within PDs to make it a true servant of the society….
Defunding the police is a big departure from the reforms we've seen before. But although there are disagreements between activists and researchers about how sweeping change should be, pretty much everyone we spoke with agrees that the system is broken, efforts to measure it are highly flawed, and now is the moment to think big about how to fix it. In many ways, the movement to defund the police is exposing gaping holes in how we measure what good police work really is, and how we gauge a reform's success. Because after decades of research on policing and police reform, we still don't know that much about what police are doing, how their presence actually affects the people who experience police violence, and what people in those communities want from reform.

On its surface, large majorities of Americans support "police reform." But "reform" is vague and gets complicated fast. For one thing, the police aren't a single entity. There are more than 15,000 law enforcement agencies scattered throughout the U.S., which means that any change has to be piecemeal. And it's also hard to figure out what departments are actually doing, or how to compare them. Within a single metro area, multiple departments could be operating under different rules or different standards of rule enforcement, and even using different definitions of particular buzzword-heavy reforms like "community policing."
Is Police Reform A Fundamentally Flawed Idea?
Then there are those demands for change in the police…..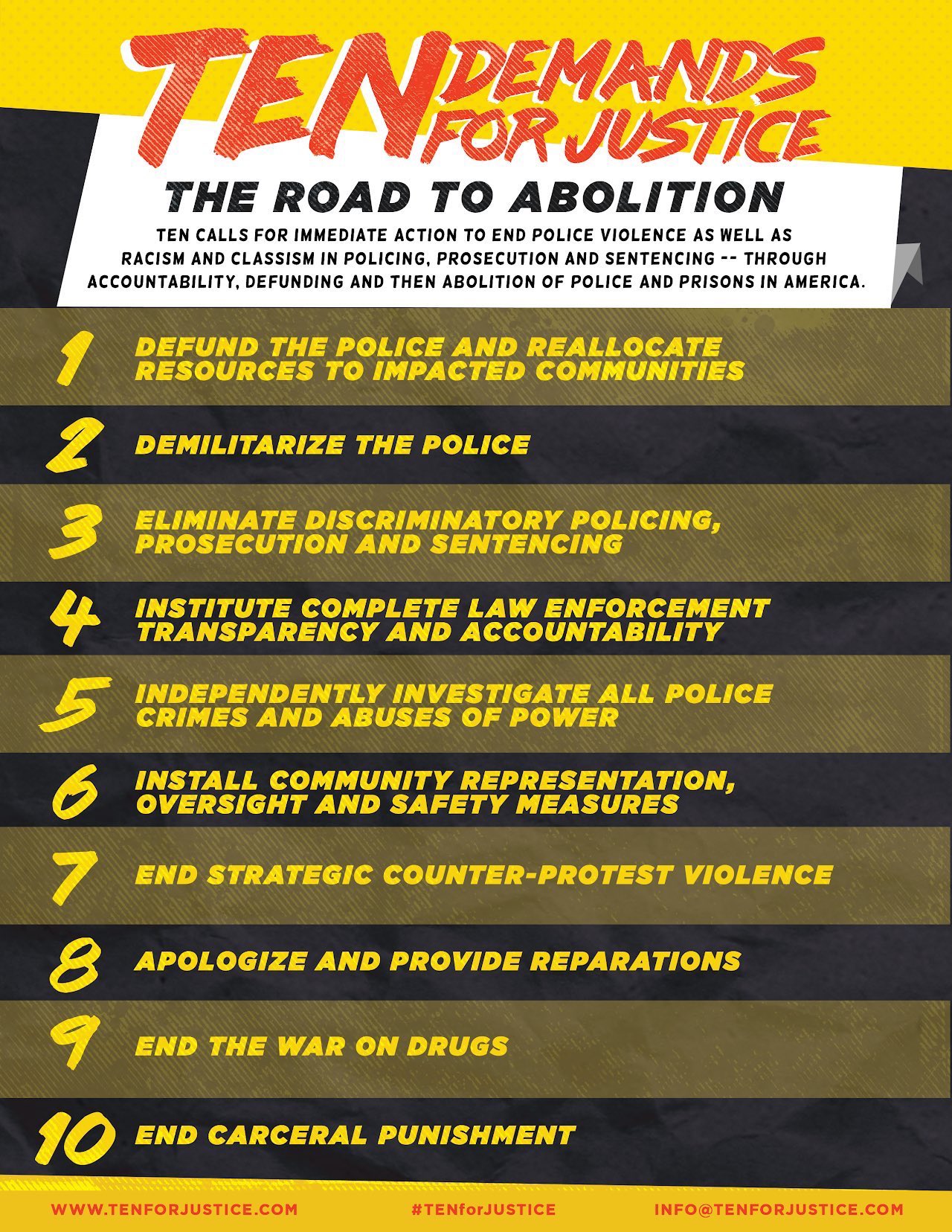 I have said that I think that 1-7 are doable….but that 8-10 will cause dissension that could lead to a stalemate in the reform movement.
We definitely are long overdue for police reform and we are closer now than ever….let us not bog it down in a  debate that can only be disastrous.
There are a couple of things that can be done quickly to try and stem the tide of police violence and abuse…..
1–specialized traffic units
2–domestic response units
There are others and this article covers some that could work if given half a chance…..https://www.vox.com/2020/6/24/21296881/unbundle-defund-the-police-george-floyd-rayshard-brooks-violence-european-policing
Thoughts?
Watch This Blog!
I Read, I Write, You Know
"lego ergo scribo"