This for all my friends with Caribbean background and ancestry….a rich culture that deserves more exposure to the American people.
National Caribbean-American Heritage Month in June recognizes the contributions of the Caribbean-Americans to the diversity and broader landscape of American culture.
The Caribbean is region rich with history, culture and great food and music…..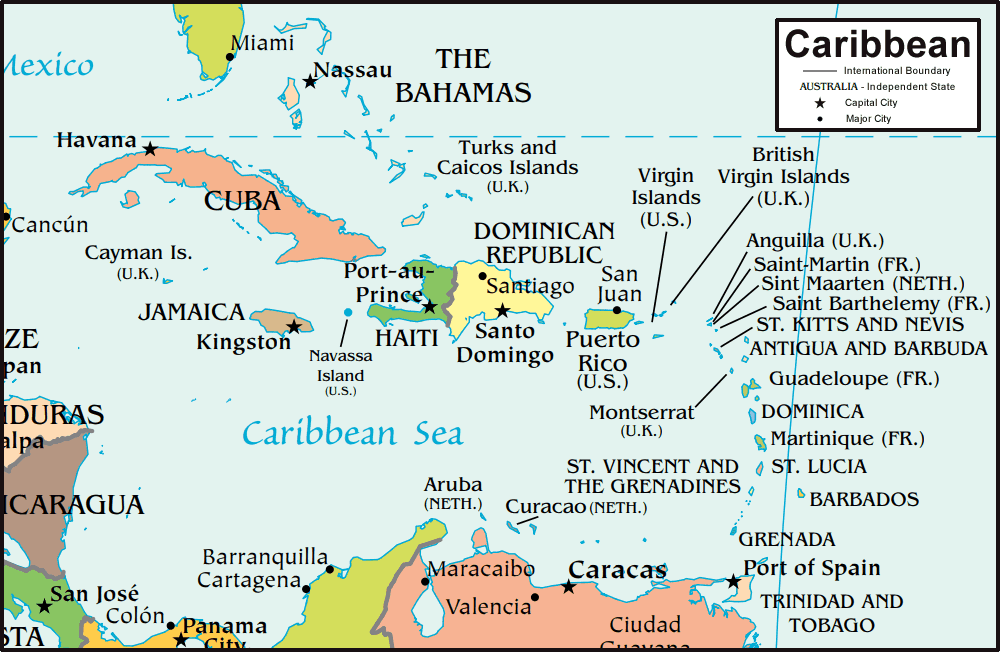 Caribbean American immigrants and residents of Caribbean U.S. territories are a vibrant part of the American melting pot. They have a long tradition of contributing to our communities and serving their country. From the first Secretary of Treasury, Alexander Hamilton to civil rights activist W.E.B. Du Bois and Jennifer Carroll, Lieutenant Governor of Florida, Caribbean American's step up to challenges across generations.
The month is an opportunity to celebrate the heritage, history, and cultural diversity and a time to explore the traditions Caribbean-Americans carry with them.
To help you in the celebration here are some Caribbean recipes that will give you a taste of the rich flavors of the Caribbean.
Please enjoy some great food and now the music…..
Speaking of Caribbean….there is a storm heading to us, Cristobal….we should get some wind and a bunch of rain….but there should be no major damage….at least the islands were saved from any damage.
Enjoy!
Be Well…..Be Safe…..
"lego ergo scribo"