Trump has been promising that the US economy will make a comeback as soon as we remove ourselves from virus lockdown.
But let's look at the economy…..(a subject that most Americans will glaze over at the mention of the issue)….
The unemployment continues…..42.6 million unemployed workers….
Continuing claims, which provide a clearer picture of how many Americans remain unemployed, totaled 21.5 million, a gain of 649,000 over the past week, also worse than Wall Street expected.

The insured unemployment rate, which is a simple measure of those collecting benefits compared with the total labor force, rose 0.5 percentage points to 14.8%.
https://www.cnbc.com/2020/06/04/weekly-jobless-claims.html
GDP is down……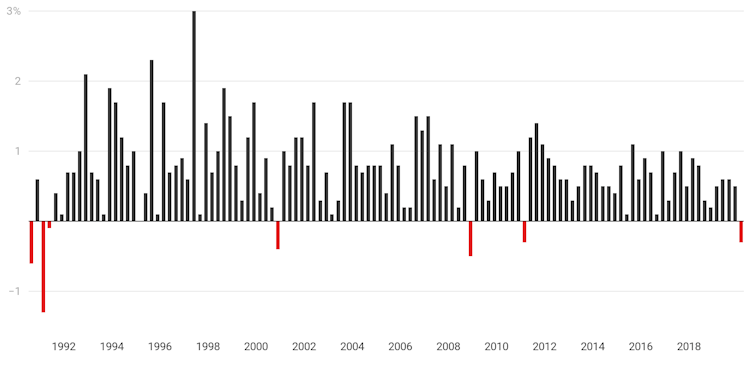 Consumption is way down…..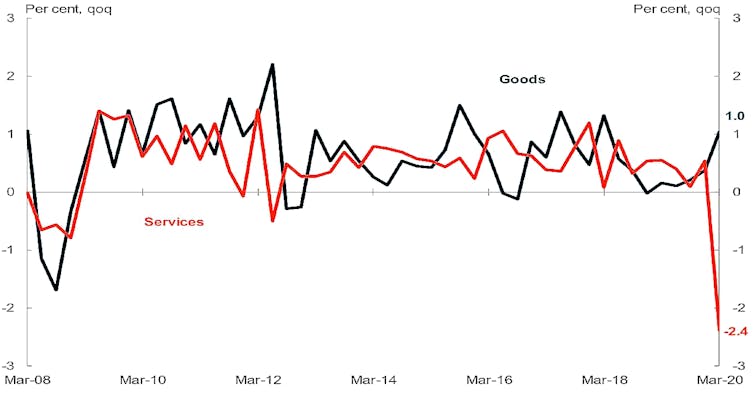 Why has the media not reported this story….it is an important one…
A Bloomberg analysis released Tuesday estimates that nearly a third of the unemployment benefits owed to jobless Americans have not yet been paid out, a finding critics described as a "scandal" deserving of more media attention as millions of people struggle to afford basic expenses due to the Covid-19 pandemic.

"The Treasury disbursed $146 billion in unemployment benefits in the three months through May," Bloomberg reported. "But even that historic figure falls short of a total bill that should have reached about $214 billion for the period, according to Bloomberg calculations based on weekly unemployment filings and the average size of those claims."
https://www.commondreams.org/news/2020/06/03/should-be-bigger-news-analysis-finds-nearly-one-third-owed-unemployment-benefits
The media refuses to report anything that would turn the people from believing in the system we have….
The hunger will continue because of the unemployment status…..
A poll released by the U.S. Census Bureau this week revealed that at least nine million American households that include children are unsure whether they'll be able to access enough food in the next four weeks and millions more are experiencing housing insecurity during the coronavirus pandemic.

The bureau's weekly Household Pulse Survey, taken between May 14 and 19, asked respondents about their loss of employment, food security, overall health, and other issues they are facing during the pandemic.
https://www.zerohedge.com/economics/over-9-million-us-families-fear-they-cant-afford-food-next-month-census-survey
There is so much fiction being passed as news these especially when it involves the economy…..some of the "news" is pure fiction and has been for many years….
One of the favorite myths they perpetrate is that 'wages are sticky downwards'. That means that in conditions of recession or worse, because workers won't accept lower wages the recession tends to continue. If only workers would allow wage reductions it would mean business would have more disposable income (from wage cost savings) on hand. Business would then reinvest the extra income. Investment would rise. Workers would be rehired. Wage income would then recover and the economy would grow from more investment and consumption
Two Fictions of Mainstream Economics
Sadly the ignorance around the economy for most Americans will keep the so-called "Dream" out of reach…..
Just one in five American voters want to expand government control over the economy after coronavirus, according to a new the Just the News Daily Poll with Scott Rasmussen.

The results come as Congress and the White House negotiate over how to continue to respond to the economic crisis around the coronavirus, amid rising unemployment and shuttering businesses.
https://justthenews.com/politics-policy/coronavirus/only-1-5-american-voters-want-expand-government-control-over-economy
Pure fantasy that the media and the government continue to push….and as usual YOU will be screwed by believing the LIES.
So when can we expect the recovery that Trump has said would be immediate once the country re-opened…..
……..how soon can we expect a recovery? There's a range of predictions — from one year to 10 — but forecasters agree it will be slow going.
As promised!  Another lie to add to the expanding codex of lies.
Learn Stuff!
I Read, I Write, You Know
"lego ergo scribo"