CRAP!
One of the drawbacks of living on the Gulf Coast is that every year we watch the weather and hold our collective breath that the storms will miss us or better yet no storms form at all (wishful thinking)…..
Well this weekend there are not one but two storms aiming at the Coast and a third storm out in the Atlantic waiting to form into another storm….
Hurricane season is approaching its peak, with two tropical depressions expected to gain strength and affect the US coast—potentially at the same time. Tropical Depression 13 is moving west and is expected to become Tropical Storm Laura and could hit Florida Sunday or Monday. Tropical Depression 14, which is moving north, is forecast to become Tropical Storm Marco and could hit the Gulf Coast around the same time. "We could actually have Laura AND Marco sharing the Gulf of Mexico on Monday, and both making US landfalls on Monday," says University of Miami meteorologist Brian McNoldy, per USA Today.

Tropical Depression 13, which will become a tropical storm and get a name when winds hit 39mph, has already caused storm watches to be posted for Puerto Rico and the Virgin Islands, the Washington Post reports. Fox notes that this has already been an exceptionally active hurricane season, and Thursday marked the start of the Aug. 20 to Oct. 10 period that has historically seen two-thirds of hurricane activity. This year, Cristobal, Danielle, Edouard, Fay, Gonzalo, Hanna, Isaias, Josephine, and Kyle became the earliest named storms on record for their letters, and Laura is expected to continue the streak. The "current Atlantic record for earliest 'L' storm is Luis on August 29, 1995," Colorado State University hurricane research scientist Phil Klotzbach tweeted Thursday.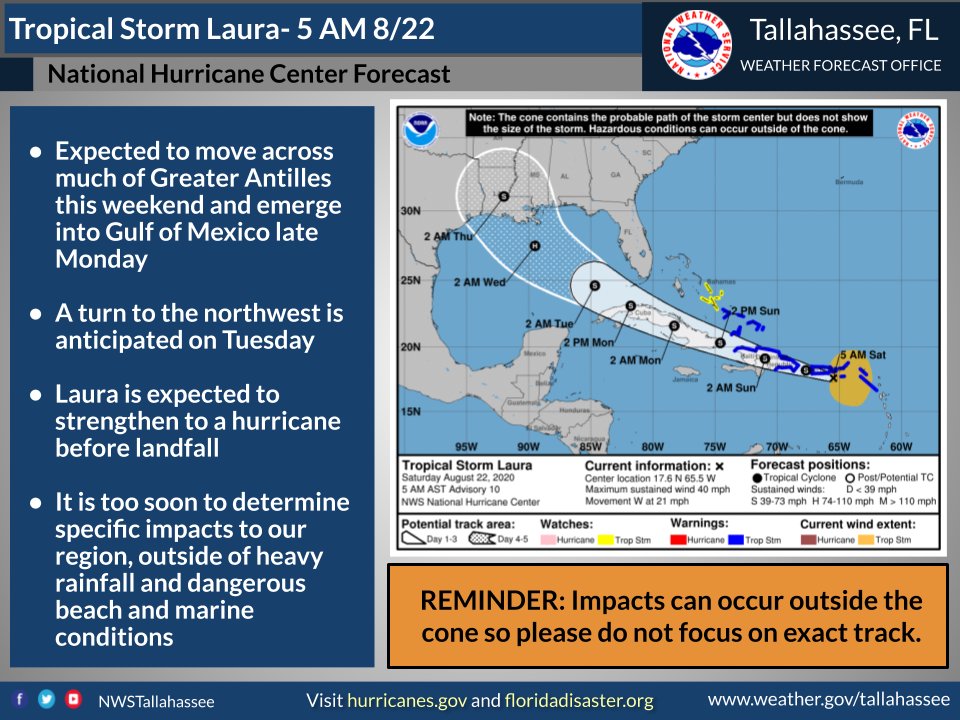 Just to make the weekend a bit better…Jimmy Buffet….
Just a note if one hits…I may be off-line for awhile but never fear I shall return….thanx for understanding.
"lego ergo scribo"