About four months ago I started having troubling with my right eye and it progressively got worse and then the pandemic hit and I had to postpone my visit to the eye doctor.
Finally my area started letting people go for medical appointments as long as a mask is worn….so I went to my eye doctor and did the tests….I knew I had cataracts but they had not been too bad…..well the news was not good…..there are three kinds of cataracts and I have all three kinds especially one that acts quickly….and that is why my sight was not so good in my right eye.
My doctor moved as quickly as he could…after hours of testing and waiting I was schedule for eye surgery on 15July2020…..and again on 29July2020…..
I was jittery because everything I do involves my eyes….reading, research and writing…..and someone digging around in my eyes was not something I was looking forward to having done.
But thanx to the tranquilizer that was given did the trick.  I was awake and knew what was being done to my eyes but I was relaxed and calm…..and the operations took on;y about 15 minutes per eye……it took longer in prep than the actual surgery.
Both surgeries have been completed and my doctor tells me that everything is healing better than he had anticipated.
My eyes are still a bit sensitive to sunlight and must wear those shades…..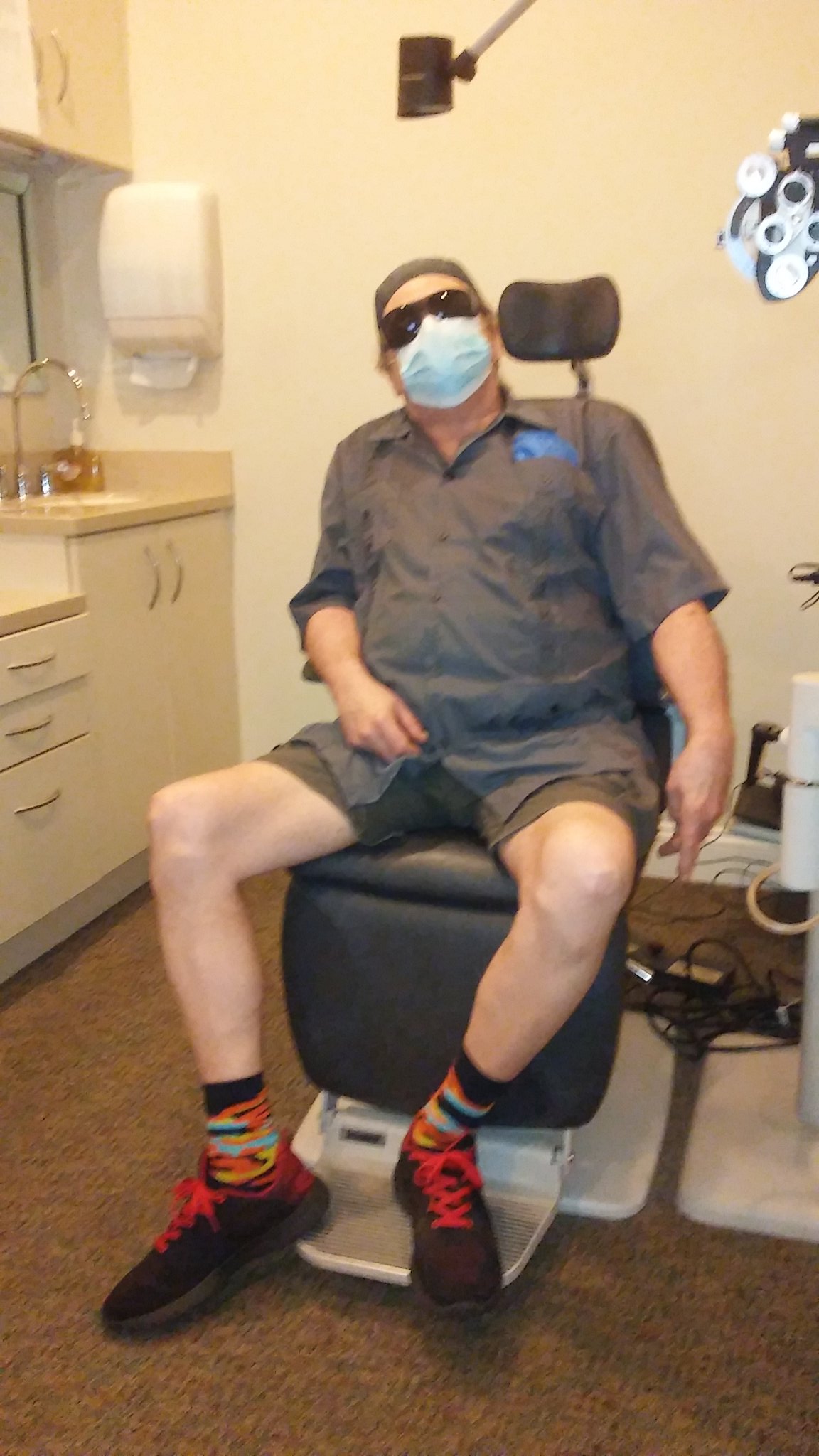 Plus I no longer need my glasses to see…..I do however need some reading glasses but that is the cheaper way out.
I would like to thank all my followers for their kind wishes and their understanding…..I appreciate your patronage.
Hopefully after my last follow-up on 10 August I will be good to go…..and I can return to my usual research, reading and writing…..as it is now I am a bit limited as to what I can do.
Thanx everyone
Be Well….Be Safe
"lego ergo scribo"