That bunch a barbarous bastards that everybody had an opinion about just a few months ago….remember them?
The pandemic and no the protests have kept my attention elsewhere…so many things happening and so little time and space……..
Using Open Source info I have updated my files….but they are expanding into the Sahel (rapidly)……a quick reference if the term floored you….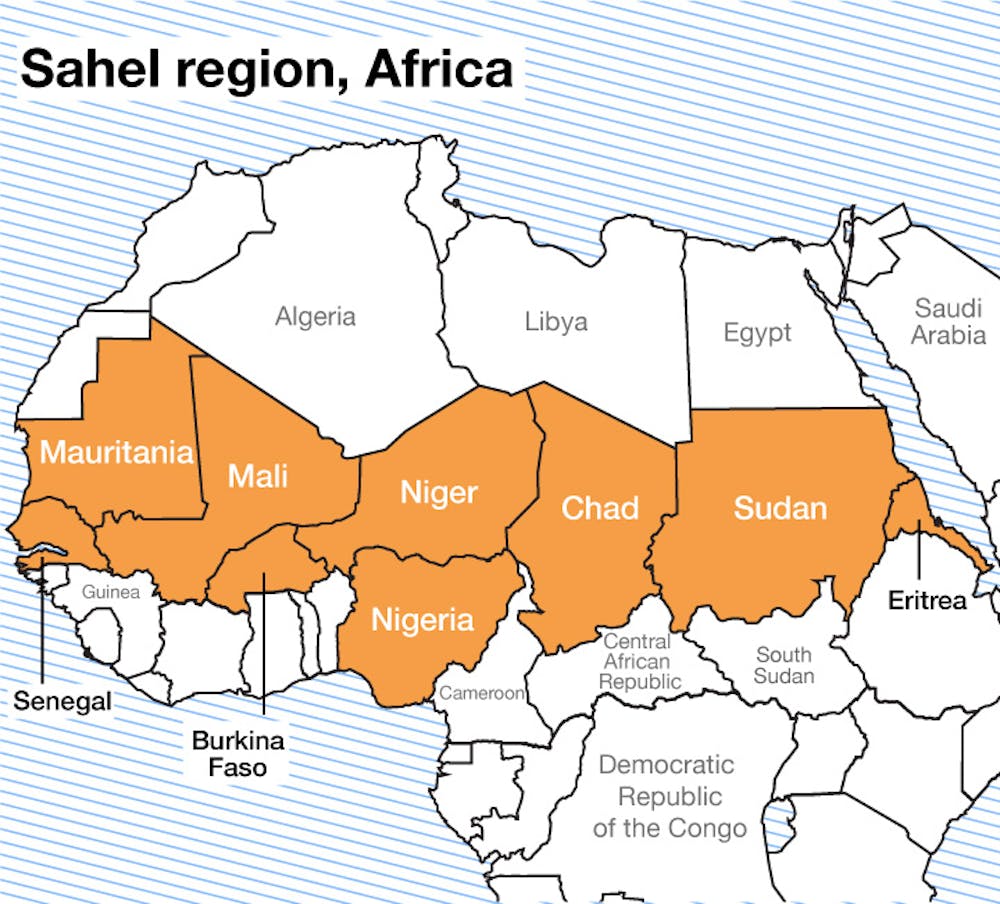 FRANCE 24's Wassim Nasr, the author of the article entitled "The End of the Sahel Exception", talks about why the Sahel was the only area in the world where the two groups al-Qaeda and IS were not fighting each other for a long time, until a few weeks ago.
https://www.france24.com/en/20200604-africa-s-sahel-region-becomes-latest-battleground-for-jihadist-groups
Yep ISIS is expanding in Africa…..
There had been hints about the intentions of the Islamic State, also known as ISIS, to develop a Central Africa Province (ISCAP) in a speech by the late ISIS leader Abu Bakr al-Baghdadi in August 2018. However, it was not until April 2019 that an attack in Beni, in the eastern Democratic Republic of the Congo (DRC), was claimed as the work of ISCAP by ISIS-run media outlets. Later that month, Baghdadi formally acknowledged it as an ISIS 'wilayah' (meaning 'province' and referred to as 'wilayat' in the plural) in a video message. 

In addition to attacks in the DRC, in June 2019 ISIS started to attribute attacks in Mozambique to ISCAP. The media campaign around ISCAP has been extremely active – in February 2020 a graphic was released comparing the number of attacks conducted in each of the Islamic State's wilayat, with ISCAP 'scoring' the highest number for the month. However, the picture on the ground is very different to what ISIS portrays. The wilayah in fact consists of two armed groups operating in different countries, with only loose connections. Both groups are driven by complex motives, which are predominantly shaped by their local surroundings.
https://www.iiss.org/blogs/analysis/2020/06/csdp-isis-militants-africa
Could Africa become the next caliphate?
They have lost most of their punch in the Middle East and they are expanding into the Sahel…..is it possible this is the new home of the caliphate?
In 2018, when the Islamic State began losing its "territorial caliphate" in Iraq and Syria, ISIS's leadership knew that the organization would have to depend on external "provinces" (called wilayat) to keep its global project thriving. The provinces would launch attacks and remain loyal to ISIS, and ISIS could claim that that the "caliphate" might no longer be expanding, but it was remaining. With setbacks in Afghanistan and the Philippines, Africa emerged as the only continent where ISIS could operate like it did in Syria and Iraq during its heyday. So long as ISIS thrives in Africa, the dream of the global caliphate remains alive. 

Not only can ISIS conduct sophisticated attacks in Africa, it also can occupy territories and overpower armies. Moreover, with rapidly increasing populations, historical narratives about reviving pre-colonial Islamic states, and challenges resulting from weak governance and security forces' abuses, ISIS finds fertile ground on the continent. While foreign policy often focuses on geopolitical competition in Africa, especially between the United States and China, the emergence of the Islamic State as a power player on the continent – on top of al Qaeda's presence there since as early as Osama bin Laden's 1990s stay in Sudan – means the Islamic State will be a force that governments, armies, aid organizations, multinational corporations, and, of course, civilians will inevitably have to confront.
ISIS in Africa: The Caliphate's Next Frontier
Let us not forget about al-Qaeda…..French claims to have killed the emir of North Africa…..
France said on Friday that its military has killed al-Qaeda's North Africa chief Abdelmalek Droukdel, a key fighter who its forces had been hunting for more than seven years, during an operation in Mali.

"On June 3, French army forces, with the support of their local partners, killed the emir of al Qaeda in the Islamic Maghreb, Abdelmalek Droukdel, and several of his closest collaborators, during an operation in northern Mali," French Armed Forces Minister Florence Parly wrote on Twitter.
https://www.aljazeera.com/news/2020/06/france-army-killed-al-qaeda-abdelmalek-droukdel-200606033045666.html
Did not know that AQ had gone this far South?
Let me help…..
Al-Qaeda in the Land of the Islamic Maghreb (AQIM), to give its full name in English, has its roots in the bitter Algerian civil war of the early 1990s, but has since evolved to take on a more international Islamist agenda.

Its reach has also expanded across the Sahel region south of the Sahara Desert, attracting members from Mauritania, Morocco, Niger and Senegal as well as from within Mali where, in alliance with other Islamists, it is fighting French troops on the ground.

During the Mali crisis, its fighters have dramatically increased their profile, allowing them to further their aim of spreading Islamic law and jihad across West Africa.
https://www.bbc.com/news/world-africa-17308138
These groups are still very active….they did not take time off for a virus…..I feel we will be hearing more fromm these groups in the coming months.
Plus there is a worry about the armies of the Sahel countries may be making matters worse…..
The Sahel has seen years of conflict with Islamic militants, who first emerged in northern Mali in 2012 before sweeping into the centre of the country, and neighbouring Burkina Faso and Niger.

Thousands of soldiers and civilians have been killed in the conflict to date and hundreds of thousands have fled their homes.

Worries from allies such as the United Nations and former colonial power France about the conduct of Sahel soldiers are not new. But reports of abuses have increased significantly over the past few months.
https://www.msn.com/en-us/news/world/sahel-armies-accused-of-disappearances-and-killings-raising-alarm/ar-BB156emB
I Read, I Write, You Know
"lego ergo scribo"