Just a short round-up of news stories that are popping up around the pandemic we all are fighting……some in the news and others not so much…..just a little FYI for my readers.
The number of confirmed cases in the US has gone over 1 million…..and just a note from the "Can't Fix Stupid" file……
An administrator for an anti-quarantine Facebook group in North Carolina, a local woman named Audrey Whitlock, confirmed that she tested positive for COVID-19, local news station ABC11 reports.

Whitlock, fortunately, says that she self-quarantined for the recommended 14 days after the positive test results.
https://futurism.com/neoscope/organizer-anti-quarantine-protests-catches-coronavirus
Would that be "karma"?
Now  we go to Russia…the pandemic expert….has accidentally fallen out a 5 story window (??????)…..
A senior doctor in Russia plunged 50 ft from her office window during a conference call when she was told her hospital would be forced to take in coronavirus patients, say reports.

Dr Yelena Nepomnyashchaya, 47, a mother of two, had objected to the move because of an 'acute shortage' of personal protection equipment for doctors and nurses, it is claimed.

She is now fighting for her life in intensive care after the fifth floor fall but medics are 'refusing to talk' about her chances of survival, according to TVK Krasnoyarsk.
https://www.dailymail.co.uk/news/article-8258591/Top-Russian-doctor-falls-5th-floor-window-conference-lack-PPE-medics.html
FEMA that organization that we depend on in cases of emergency……they stole 5 million PPE……earmarked for veterans…..
"I had 5 million masks incoming that disappeared," said Dr. Richard Stone, the executive in charge of managing the nation's largest health care system with 1,255 facilities that serve more than 9 million veterans. He told the Post that FEMA instructed vendors with protective equipment ordered by the Veterans Administration to send the shipments instead to the stockpile.
https://www.huffpost.com/entry/fema-hijacks-masks-for-veterans-hospitals_n_5ea4c72dc5b6805f9ece2bc3
Tyson Foods has stated that a major disruption in our food supply…..
Smithfield Foods and JBS have closed meat-processing sites, while Tyson Foods shut down pork plants in Iowa and Indiana last week after they were found to be hot spots for coronavirus outbreaks. Now Tyson is issuing a dire warning on the state of the industry as a result of the pandemic. It made its proclamation via a full-page ads Sunday in the Washington Post, New York Times, and Arkansas Democrat-Gazette, with John Tyson, the chair of the company's board, delivering the news. "The food supply chain is breaking," he said in the public notice, per Time. "As pork, beef, and chicken plants are being forced to close, even for short periods of time, millions of pounds of meat will disappear from the supply chain." This, in turn, will lead to a ripple effect of farmers having too much livestock on their hands, he added: "Millions of animals—chickens, pigs and cattle—will be depopulated."

Some of these closed-down plants had been criticized for not setting up safety measures and offering adequate protective gear. "I want my job, but I want a safe job," an employee at Tyson's shuttered plant in Waterloo, Iowa, tells CNN. "I got family and grandkids that I love, and I'm not going to risk their lives to cut some damn hogs up." In the Sunday ad, John Tyson said the company now will mandate face masks, take workers' temps, and implement other measures to protect workers at its sites, per CNN Business. Meanwhile, Politico reports the USDA has been "woefully slow" in addressing the virus and its effect on farmers, claiming the agency has "let millions of pounds of food rot." A USDA rep, however, insists all is under control, noting in a statement to Time it will work with the Food and Drug Administration and the CDC to "ensure the food supply chain remains safe and secure."
Not to worry….Donald the Orange has  a plan for this coming crisis…..
President Donald Trump invoked the Defense Production Act to order meatpacking plants to remain open, classifying the plants as critical infrastructure as a way to combat the strain coronavirus is placing on the food supply chain.

The executive order, released Tuesday evening, said the closure of just one large beef-processing plant could result in 10 million fewer individual servings of beef in a day.

"Such closures threaten the continued functioning of the national meat and poultry supply chain, undermining critical infrastructure during the national emergency," the order said.
https://www.cnbc.com/2020/04/28/trump-says-will-sign-order-on-virus-related-liability-problems.html
https://www.commondreams.org/news/2020/04/28/catastrophic-harm-feared-trump-uses-emergency-powers-keep-meat-packing-plants-open
Good idea!  Keep them open with NO product to pack.  Good Idea!
Our AG has made it hard for governors and mayors to do what is needed to protect the people they govern…..
Attorney General William Barr has instructed federal prosecutors to pursue cases against governors and local officials who infringe liberties with unlawful pandemic restrictions.

Barr on Monday sent out a memo to all U.S. attorneys instructing them to "be on the lookout for state and local directives that could be violating the constitutional rights and civil liberties of individual citizens."
https://justthenews.com/government/courts-law/barr-orders-prosecutors-pursue-states-cities-infringe-liberties-during
Those officials that will not kiss Donald the Orange's ass…..that is…..
The sad news is that a Nobel prize winning economist has said that we are looking at an approaching depression because of the pandemic…..
Stiglitz, a professor at Columbia University, said America's existing inequities and fragmented social safety net made it far more difficult for the nation to respond quickly and effectively to the coronavirus outbreak, which has infected more than 800,000 people in the U.S.

"The inequality in the U.S. is so large," said Stiglitz. "This disease has targeted those with the poorest health. In the advanced world, the U.S. is one of the countries with the poorest health overall and the greatest health inequality… The safety net is not adequate and is propagating the disease."
https://www.commondreams.org/news/2020/04/22/nobel-economist-joseph-stiglitz-warns-us-barreling-toward-second-great-depression
Finally the upbeat news…..New Zealand looks like it has effectively beaten Covid-19…..
Five weeks after launching an aggressive nationwide lockdown to combat the coronavirus pandemic—coupled with one of the most robust economic relief packages of any country—New Zealand's government on Monday announced that the new coronavirus is currently "eliminated" in the nation.

The country's Prime Minister Jacinda Ardern said Monday that while cases are not at zero, new cases have been in the single digits for the past several days—an "incredible" statistic, said Ardern, as other countries face thousands of new cases per day. 

"We have done what very few countries have been able to do," Ardern said last week as the country was preparing to move from a Level 4 restrictions to Level 3, allowing some businesses to reopen. "We have stopped a wave of devastation."
https://www.commondreams.org/news/2020/04/27/coronavirus-effectively-eliminated-new-zealand-following-comprehensive-approach
That is my short news round-up……stories that may not be important to the MSM while Donald the Orange beats his gums and they listen….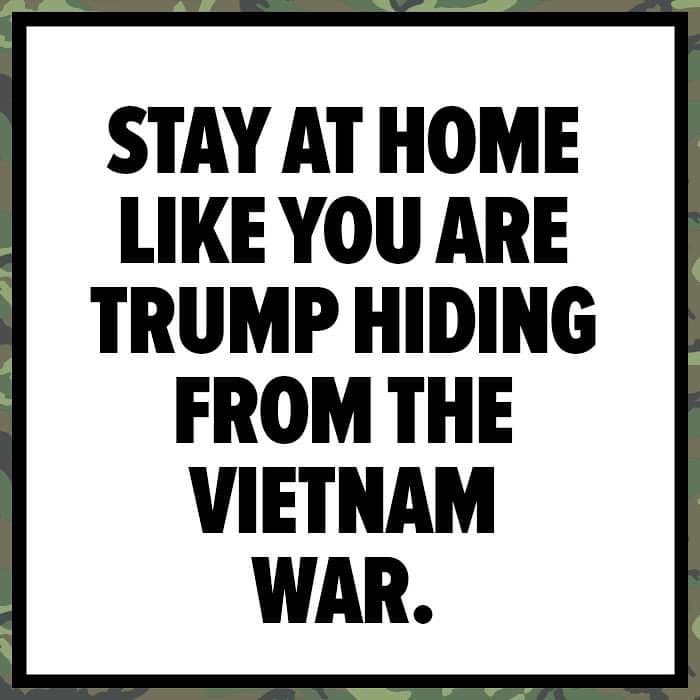 I Read, I Write, You Know
"lego ergo scribo"