Closing Thought–19Feb20
Nope this is not some BS about some Iranian general…this is about famous assassination….that of Malcolm X in 1965……
In case you did not pay attention in history class….I can help….
https://www.history.com/this-day-in-history/malcolm-x-assassinated
Looks like there may be a new look at this crime and those that were convicted….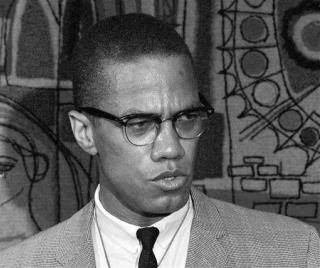 Three men were convicted of assassinating Malcolm X in 1965. One of those men confessed, but the other two always maintained their innocence. Now, after the release of a Netflix documentary, the Manhattan District Attorney's Office is considering reopening the case over what critics say was a botched police investigation. Coverage:

The trio: Three members of the Nation of Islam were sent to prison. Mujahid Abdul Halim (known then as Talmadge Hayer and Thomas Hagan), admitted he was one of the gunmen in New York City. But the other two men convicted, Muhammad Abdul Aziz (then known as Norman 3X Butler) and Khalil Islam (Thomas 15X Johnson) said they were innocent, per the Innocence Project. Halim backed them up.
Still fighting: Islam died in 2009, but Aziz is now 81 and hoping to clear his name with the help of the innocence group. He served 20 years in prison for a crime he says he did not commit.
DA's office: The office is starting a "preliminary review" to decide whether the case should be reopened, reports WPIX. The six-part Netflix documentary, based on the work of historian Abdur-Rahman Muhammad, unearthed new evidence about the killing.
Who did it? The documentary suggests that Halim and three other members of a Nation of Islam mosque in New Jersey did the shooting, reports the New York Times. Halim and Islam (both known as "enforcers" of strict church doctrine) belonged to Malcolm X's former mosque in Harlem. No evidence tied them to the crime and the documentary suggests they could not have been at the scene when the shooting took place.
Booker connection: One of the accused briefly appeared in a campaign ad for then Newark Mayor Cory Booker in 2010. Booker says in the film he had no idea about the assassination connection. "What got us hooked," Rachel Dretzin, one of the film's directors, tells the Times, "was the notion that the likely shotgun assassin of Malcolm X was living in plain sight in Newark, and that many people knew of his involvement, and he was uninvestigated, unprosecuted, unquestioned." That man, now dead, denied involvement to the New York Daily News in 2015. The other suspected gunmen also are believed to be dead.
The background: Malcolm X was shot after splitting with the Nation of Islam and renouncing leader Elijah Muhammad, notes the Washington Post. Up-and-coming figure Louis Farrakhan wrote at the time that Malcolm X was "worthy of death," and the civil rights leader's home was firebombed only a week before his assassination.
A bit late…..by 55 years……
I Read, I Write, You Know
"lego ergo scribo"