Baby its cold outside!
MoMo keeps watch for that damn cat!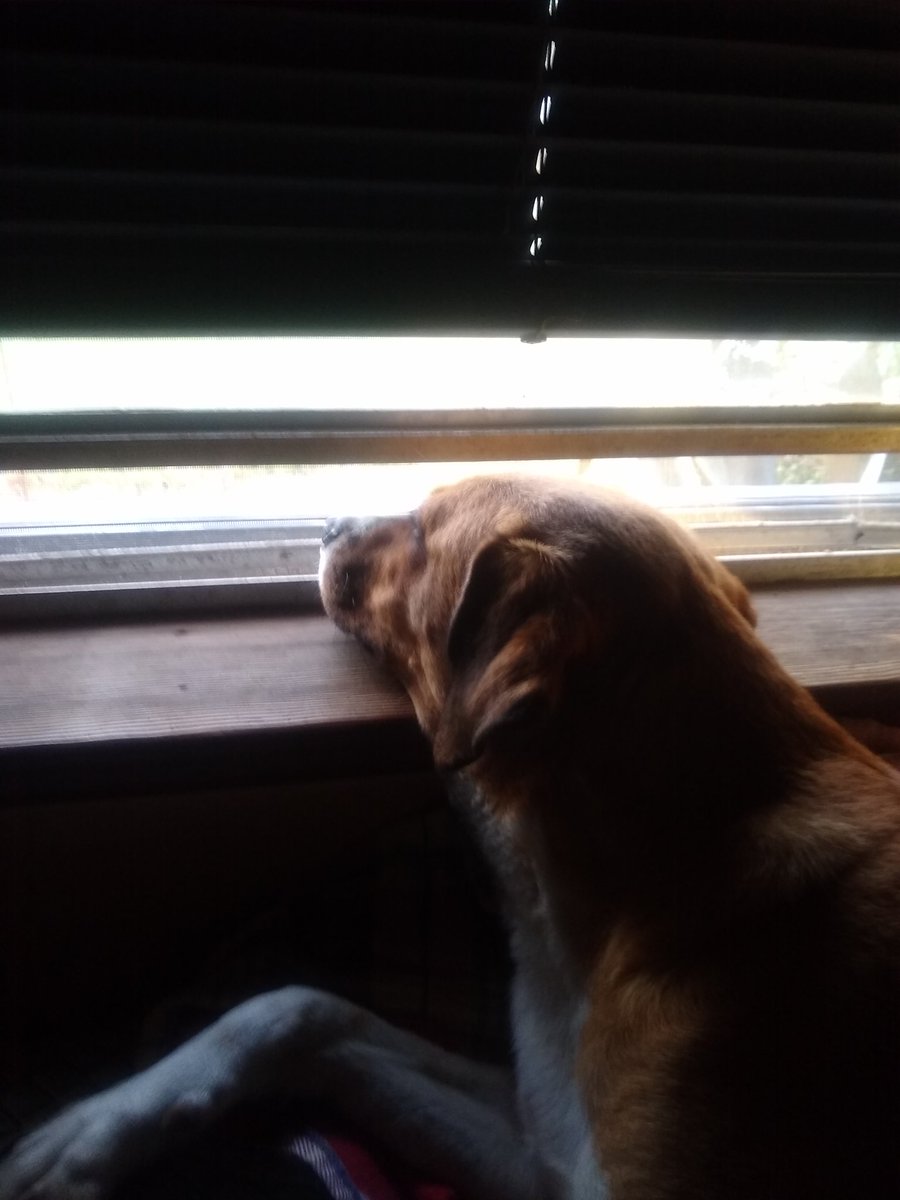 My weekend begins and there has been some amazing news on our final frontier (as they say)……SPACE.
First, China is making their presence known in space……
A Chinese spacecraft on Thursday made the first-ever landing on the far side of the moon, state media said. The lunar explorer Chang'e 4 touched down at 10:26am, China Central Television said during its noon broadcast. The far side of the moon faces away from Earth and is relatively unexplored. It is also known as the dark side of the moon. The mission of Chang'e 4, which is carrying a rover, includes carrying out low-frequency radio astronomical observations and probing the structure and mineral composition of the terrain, the AP reports. The spacecraft will also carry out biological experiments, including cultivating vegetables in an airtight container, the South China Morning Post reports.

The pioneering landing demonstrates China's growing ambitions as a space power. In 2013, Chang'e 3 was the first spacecraft to land on the moon since the Soviet Union's Luna 24 in 1976. The Long March 3B rocket carrying Chang'e 4 blasted off on Dec. 8 from Xichang Satellite Launch Center in southern China. In May, a relay satellite "Queqiao," or "Magpie Bridge," named after an ancient Chinese folk tale, was launched to provide communications support between Chang'e 4 and Earth. China plans to send its Chang'e 5 probe to the moon next year and have it return to Earth with samples—the first time that will have been done since 1976.
Among the images is a 360-degree panorama stitched together from 80 photos taken by a camera on the lander after it released the rover onto the lunar surface,
Now the US made history in space as well……
A NASA spacecraft traveling 4 billion miles from Earth has sent back its first close-up pictures of the most distant celestial object ever explored, and it looks like a reddish snowman. Ultima Thule, as the small, icy object has been dubbed, is an elongated body about 20 miles long, consisting of two fused-together spheres. NASA's New Horizons, the spacecraft that sent back pictures of Pluto 3.5 years ago, swept past the ancient, mysterious object early on New Year's Day. It is a billion miles past Pluto.

The pictures from Ultima Thule were revealed Wednesday, reports the AP. Scientist Jeff Moore says that the two spheres formed when small, icy pieces coalesced in space billions of years ago. Then the spheres slowly spiraled closer to each other and stuck together. Ultima Thule has a mottled appearance the color of light brick. Scientists say no impact craters could be seen in the latest photos. An earlier, fuzzier image made it look like a bowling pin. (Read more on the discovery here.)
Would believe some scary news from space?
News came out that there is a "space bacteria" circulating the planet…..and it is mutating…..sound like a SciFi movie coming to a theater near you?
It is not…it is true……
Microbes stuck in the International Space Station are adapting to survive in the harsh environment of space, scientists say.

A new study sheds light on how the bacteria floating above Earth is changing as a result of its difficult environment.

And it found it is not mutating into especially dangerous or antibiotic-resistant superbugs that humans could not kill. Instead, it is just changing to deal with the difficulties of floating above Earth, they said.
https://www.independent.co.uk/news/science/space-bacteria-earth-alien-mutating-survive-disease-international-station-a8717976.html
It seems every year our knowledge of the universe we live in gets greater…..and then there is the proposal of a Space Force on the drawing boards……but that is another post all together.
Have a day my friends.