Today I return to the days of yore and the subject that few are watching…that topic would be space…..
First the Earth has a new moon…but before I write on that….why do other planets have cool names for their moons and ours is just….. MOON?
The new moon…..
Take a gander at the stars, and you might spot … no, you won't. It's way too small. But scientists say Earth likely has another moon—at least for now—that's no bigger than a car, New Scientist reports. Astronomers at the Catalina Sky Survey in Arizona noticed it crossing the sky on Feb. 15 and posted a tweet with images. The Minor Planet Center followed up with a statement that "this object is temporarily bound to the Earth" and "no link to a known artificial object has been found." The upshot is that it's likely an asteroid, about 6 by 11 feet, that was ensared by Earth's gravity. What's interesting is how rarely astronomers notice these "minimoons," considering all the millions of asteroids zipping around our solar system.

Only one was officially observed before now, back in 2006. It orbited Earth for 11 months before breaking free into space, Popular Mechanics recently recalled. Such minimoons also get pulled into Earth's atmosphere and become meteors, like fireballs that were spotted in Australia in 2016 and Europe in 2014. Seems they might be useful, too: A scientist told Astronomy in November that minimoons are "awesome" because they're "the most accessible object" we can reach in the solar system. The magazine explained they could be used "for sample return missions, tests of asteroid redirection technologies or resource mining." As for the latest minimoon, dubbed 2020 CD3, it's probably bound to our planet for the next three years.
Its big and we should take notice…..or not……your choice.
Originally discovered by the Kepler space telescope, G 9–40b has just been confirmed as an exoplanet by a team of Penn State researchers using the Habitable-zone Planet Finder (HPF) located in Texas.

This world, G 9–40b, is at least twice as large as Earth, and is likely significantly larger — possibly closer to the size of Neptune. It orbits its parent star just 100 light years from Earth once every five days and 17 hours at a distance of 5,760,000 km (5,580,000 miles), roughly 25 times closer than the distance between the Earth and Sun.
https://thenextweb.com/syndication/2020/02/25/extremely-big-and-incredibly-close-meet-the-new-neptune-sized-exoplanet-g-9-40b/
Astronauts and their "human needs"……
As space agencies work to launch crewed missions deeper and deeper into space, they tend to overlook one crucial variable: astronauts are people, meaning they sometimes get horny.

That's the problem presented in an essay published in The Conversation last week: that NASA and other groups are failing to prepare for crewmembers' human needs. In other words, astronauts may face undue psychological and mental strain due to space abstinence.
https://futurism.com/the-byte/scientists-astronauts-bone-space
I wrote about that guy that wanted to prove the world is flat by launching himself into space in a home-made rocket…..(that just does not sound like it will end well)…..
And it did not!
For years, a daredevil named Mike "Mad Mike" Hughes has been trumpeting his plan to launch himself in a homemade rocket in order to prove that Earth is flat.

This weekend, Hughes finally launched himself in his homemade rocket — and crashed a minute later, dying in the wreck.
https://futurism.com/the-byte/guy-builds-rocket-earth-flat-crashes-dies
And that sums up the not so important news that you will never use…..besides MoMo has her "walk me" look….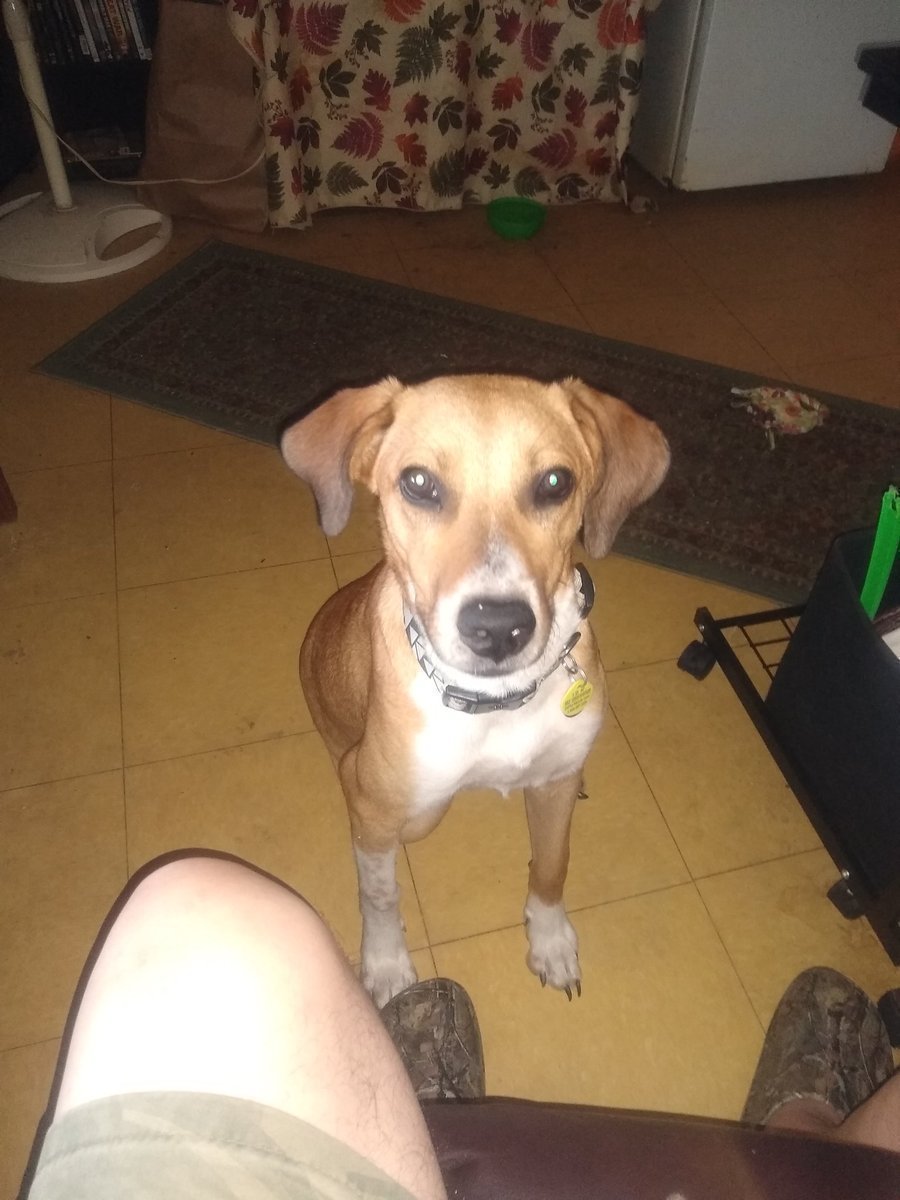 I shall return when I return…..Peace Out!
I Read, I Write, You Know
"lego ergo scribo"