One more thought on the ugly process of judicial confirmation.
Yes, Irene we have a new judge for SCOTUS!
After the vote that confirmed that alleged drunkard to the highest court in the land and after the old men of the Senate took their mandatory hourly pee break the swearing in began…..
Brett Kavanaugh was sworn in Saturday night as the 114th justice of the US Supreme Court, after a wrenching debate over sexual misconduct and judicial temperament that shattered the Senate, captivated the nation, and ushered in an acrimonious new level of polarization—now encroaching on the court that the 53-year-old judge may well swing rightward for decades to come, the AP reports. The bitterly polarized US Senate narrowly confirmed Brett Kavanaugh to join the Supreme Court, delivering an election-season triumph to President Trump, per the AP. The near party-line vote was 50-48 capped a fight that seized the national conversation after claims emerged that Kavanaugh had sexually assaulted women three decades ago—which he emphatically denied.
After all this drama and a presidential speech to his slobbering throngs….the head of the Senate Judicial Committee tells why of the vote went as it did….(would my female readers read this part closely)……
"It's a lot of work—maybe they don't want to do it." So says Sen. Chuck Grassley on why the Senate Judiciary Committee that supported Brett Kavanaugh's Supreme Court nomination had no female Republicans, per the Wall Street Journal. "My chief of staff of 33 years tells me we've tried to recruit women and we couldn't get the job done," adds Grassley, the committee's chair. But the 85-year-old Republican later walked back his remarks, saying the committee's workload made it less enticing to male and female senators alike: "We have a hard time getting men on the committee. It's just a lot of work whether you're a man or a woman, it doesn't matter."

What exactly makes it so hard to get senators on board? "Well, I love it. I've been on it 38 years," the senator responded. "On average, any woman in the United States Senate, whether they're on Judiciary or any other committee, probably works harder than the average man." Continuing his apparent change of heart, Grassley said the Supreme Court should have more women: "Probably five would be about right." All Republicans on the committee are male, while the Democrats have ranking member Sen. Dianne Feinstein and three other women, per the

Huffington Post

. In fact Republicans haven't had a single female member since the committee was established in 1816,

Vox

notes.
There has NEVER been a female member….NEVER….and why is that?  Workload?  Bullshit!  Women are just as capable or more so than most of the old farts on that committee.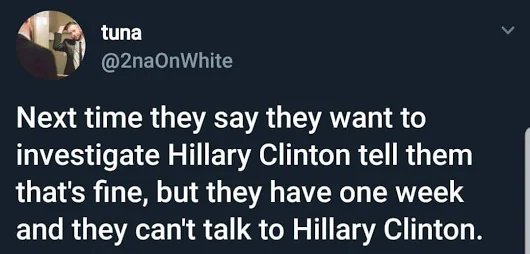 Ladies…..don't get made….think vote and be heard….then think bench removal!
I promise to move on…that is until this tool makes his next screw up and I think he will do just that…