While you were ripping paper off gifts or worried about the "millions" of people pouring across our border or ranting about all those "deplorables" that do not accept Trump…..a small thing was inching its way through the Congressional process…..
Has anyone heard of "Rule #41"?
(I will pause here for a Google search)
I lied….screw Google!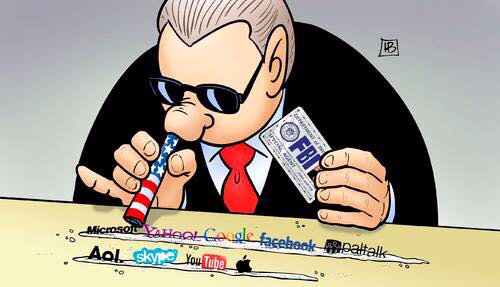 The FBI and other law enforcement agencies will be able to search multiple computers across the country with a single warrant thanks to a controversial rule change that takes effect on Thursday.

The expanded search power, known as "Rule 41," is intended to make it easier for the FBI to carry out complex computer investigations. Until now, the government could only carry out a search of computers located in the district where the federal judge granted the warrant—typically only a few counties in a given state.

Rule 41 came about as part of a regular review of criminal procedure conducted by a conference of federal judges. After several years weighing the rule and a public comment period, the conference then submitted the suggested rule change to the Supreme Court, which then approved it to go into effect on Dec. 1.

(fortune.com)
If you really want to know about the "Rule"…then read it for yourself…….
Source: preliminary-draft-proposed-amendments – proposed-amendment-rule-41.pdf
Maybe paying attention would be better than worrying about something that has NOT happened and may never…..
Merry Christmas and Happy New Year….suckers!