Donald the Orange is still steaming over the anemic response to his rally in Tulsa…..
The limp dick response was a perfect metaphor for the Trump presidency……but days after the fact he is still pissing and moaning……….
President Trump's weekend rally in Tulsa did not go as planned, with a post-mortem in Politico going so far as to use the word "debacle" to describe it. Much of the negative attention is focused on campaign chief Brad Parscale, who boasted beforehand of more than 1 million requests for tickets, a far cry from the official turnout estimate of 6,200 at the downtown arena on Saturday. A sample of the fallout:

'Fox & Friends': The usually supportive Trump show didn't have much good to say about the rally Monday, notes Mediaite. "I don't know who thought it was a good idea to put 20,000 people in a room with masks optional," said co-host Steve Doocy, referring to the arena's capacity. In fairness, added Brian Kilmeade, "as experienced as anyone is, no one has ever been through a campaign with a pandemic and civil unrest, two things out of control of Democrats and Republicans."
Parscale: CNN reports that Jared Kushner and Ivanka Trump are angry at Parscale for raising expectations too high, though the couple denies it publicly. The story quotes another adviser, anonymously, who says of Parscale and his team: "They gave adversaries and media a gift. It was overconfidence."
TikTok stunt: As has been widely reported, users of TikTok have claimed credit for making bogus ticket reservations, but the true impact of that stunt is "complicated," per an analysis in the Washington Post. It notes that both the Trump campaign and critics of Trump think the TikTok impact has been exaggerated. From the latter camp: "You're giving way too much credit to people on social media and not nearly enough blame on Trump's failure of a campaign for this one," declared writer Parker Malloy. Parscale, for his part, blamed the low turnout on the media for "apocalyptic" coverage and local police for overreacting to protests and keeping supporters away.
Now what? Plans for future "mega-rallies" are now up in the air, according to the Politico analysis. An alternative might be smaller rallies at outdoor venues such as airports or amphitheaters. Lost in all this was that the rally was supposed to be "the kickoff in a sustained effort to sow doubt about (Joe) Biden's capacity to be president."
Trump: The New York Times has a behind-the-scenes account of rally day. One snippet: "The president, who had been warned aboard Air Force One that the crowds at the arena were smaller than expected, was stunned, and he yelled at aides backstage while looking at the endless rows of empty blue seats in the upper bowl of the stadium, according to four people familiar with what took place." The Trump team was still dissecting the causes for the turnout, but they acknowledged (anonymously) that coronavirus fears and slipping poll numbers were at play, according to the story.
Another Trumpite will bite the dust…..
"Brad really shit the bed Saturday night. You have to remember, execution is 95% of presidential politics," the Republican said.

Parscale may not be the only advisor to be ousted.
https://www.rawstory.com/2020/06/trumps-campaign-manager-is-planning-to-step-down-following-disastrous-tulsa-rally-vanity-fair/
His face says it all…a metaphor for his presidency…..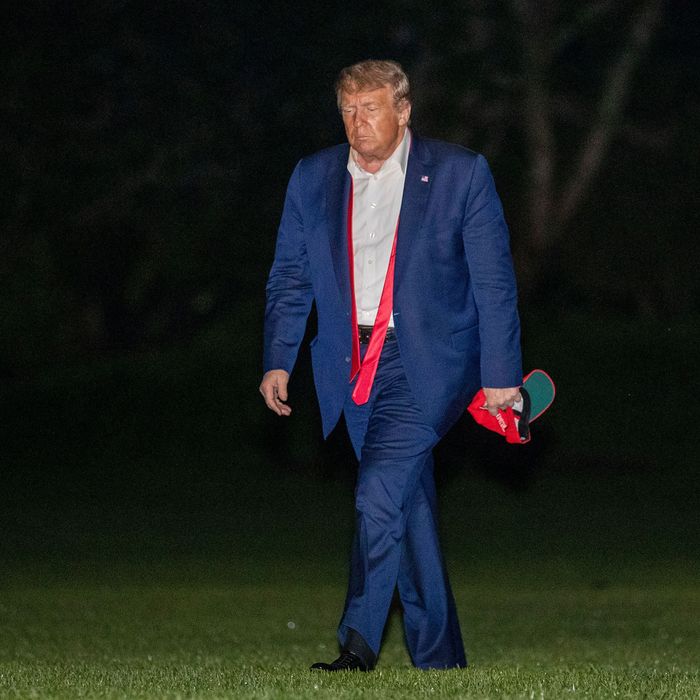 (photo by Patrick Semansky)
(Poor baby….Daddy got crapped on)
For me it is a great day when Americans shun an idiot….and in closing how about  Eric Clapton/Sheryl Crow rendition of Don Williams hit…Tulsa Time…..
"lego ergo scribo"