We all mostly know about the conflict raging between the Saudis and their allies and the Houthi minority in Yemen.  In other words it is basically a North versus South Yemen……and the that would return the nation to 1962.
The northern portion of Yemen was ruled by imams until a pro-Egyptian military coup took place in 1962. The junta proclaimed the Yemen Arab Republic, and after a civil war in which Egypt's Nasser and the USSR supported the revolutionaries and King Saud of Saudi Arabia and King Hussein of Jordan supported the royalists, the royalists were finally defeated in mid-1969.
The southern port of Aden, strategically located at the opening of the Red Sea, was colonized by Britain in 1839, and by 1937, with an expansion of its territory, it was known as the Aden Protectorate. In the 1960s the Nationalist Liberation Front (NLF) fought against British rule, which led to the establishment of the People's Republic of Southern Yemen on Nov. 30, 1967. In 1979, under strong Soviet influence, the country became the only Marxist state in the Arab world.
The Republic of Yemen was established on May 22, 1990, when pro-Western Yemen and the Marxist Yemen Arab Republic merged after 300 years of separation to form the new nation. The poverty and decline in Soviet economic support in the south was an important incentive for the merger. The new president, Ali Abdullah Saleh, was elected by the parliaments of both countries.
And now it appears thanks to the involvement of the Saudis that the nation of Yemen may once again become two….the US backed conflict by the Saudis will once again divide Yemen into North and South Yemen…..back to the future?
Here we go again (shades of 1962)
Clashes in the port city of Aden between secessionists and loyalists of the internationally recognised president, Abed Rabbo Mansour Hadi, threaten to tip southern Yemen into a civil war within a civil war. Such a conflict would deepen what is already the world's worst humanitarian crisis and make a national political settlement harder to achieve. In the past, half-measures helped de-escalate simmering tensions in the south; today's circumstances require robust diplomatic intervention from the UN, Saudi Arabia and the United Arab Emirates to avoid the worst and help forge a durable solution.
https://www.crisisgroup.org/middle-east-north-africa/gulf-and-arabian-peninsula/yemen/preventing-civil-war-within-civil-war-yemen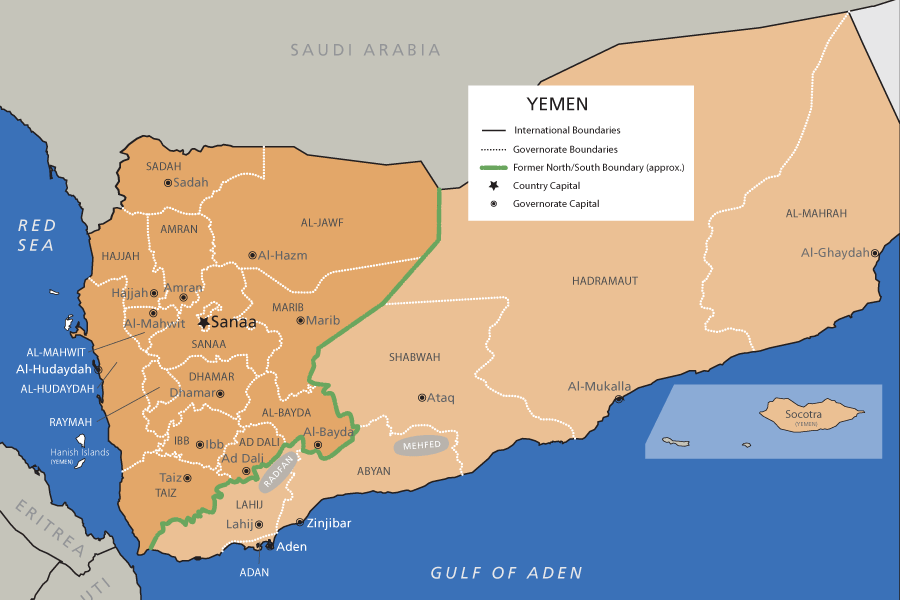 The Deeper Meaning in a Lost War
If Yemen splits (again) what was the last few decades all about?
Amazing no matter how much things change they stay the same.
Learn Stuff!
"Lego Ergo Scribo"