I try to post whenever I read or hear about another US soldier dies in our many years of intervention….my readers need to know….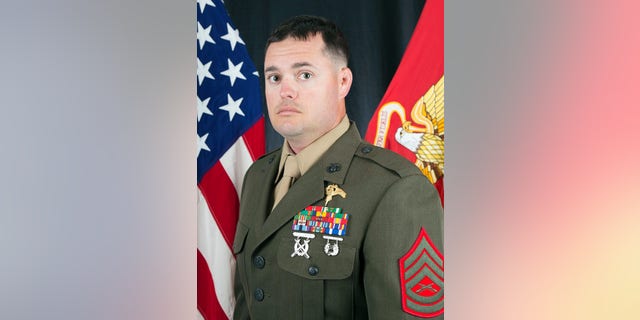 The latest is a Marine from 2nd Raider Bn. killed in Iraq….
The Pentagon identified a US Marine killed in Iraq this weekend as Gunnery Sgt. Scott A. Koppenhafer.

Koppenhafer, 35, of Mancos, Colorado, was killed Saturday by enemy small arms fire while conducting combat operations, the Department of Defense said in a Sunday news release.

Koppenhafer was killed while advising and accompanying Iraqi Security Forces on a planned operation in Nineveh province, Iraq, according to a

press release

from Combined Joint Task Force – Operation Inherent Resolve.

According to Marine Corps Times

, Koppenhafer was named "Marine Special Operator of the Year" in 2018 by the Marine Corps Association for his role in guiding elite Iraqi Special Operations Forces in northern Iraq.

Koppenhafer was supporting Operation Inherent Resolve, the official name for the US-led operation fighting ISIS. A Pentagon inspector general's report on the fight against ISIS released earlier this month warned that "despite losing its territorial 'caliphate,' the Islamic State in Iraq and Syria (ISIS) solidified its insurgent capabilities in Iraq and was re-surging in Syria."

 

(cnn.com)
Now there seems to be some question about his death…..
He was first reported to have died by small-arms enemy fire. The Pentagon is now looking into whether he was accidentally shot by U.S. or Iraqi forces instead.

Most of the 5,200 U.S. troops in Iraq train Iraqi security forces and conduct counterterrorism operations, according to the newspaper. A report by the Pentagon's Office of Inspector General released earlier this year said ISIS militants were waging an "effective clandestine" insurgency in Iraq and Syria and still pose a significant threat
Death by friendly fire……
Too many of our best are maimed and killed in these useless conflicts….conflicts that are not needed only to pad some back accounts.
Take a few moments to give some thought for the family…..may their loved one Rest In Peace.
"Lego ergo Scribo"