I remember a couple of years ago WalMart caught some grief because they threw away coats in dumpsters in some big cities….cities that have a large homeless population that could have used some warmth from the coats in the harsh winters.
I said then that it should be unacceptable to Americans to see a corporation care so little when they could have done the right thing and donated the coats marked for the trash bin…..
And now AmazonGo has been caught being a douche with food…….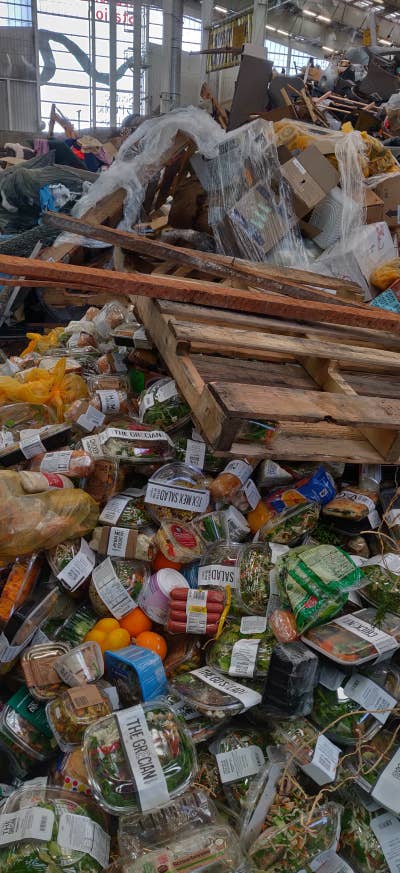 Seattle resident Nathan Gregg was at a waste facility, about 15 minutes south of the city's downtown area, dumping construction materials at around 3:30 p.m. Thursday when he discovered a nearly 6-foot-high pile of prepared meals still in their Amazon Go packaging. Amazon Go is the e-commerce giant's cashierless convenience store concept.

Photos provided by Gregg showed various wraps, salads, and sandwiches encased in their original sealed plastic containers alongside packaged hot dogs, mushrooms, loose bell peppers, and other grocery items. The discarded food was found at South Transfer Station. There are four Amazon Go stores located in Seattle, and eight other locations across San Francisco, Chicago, and New York.

After Gregg reported the incident, Seattle Public Utilities told him that the Amazon Go waste is being investigated, and the items would be removed from the landfill.
https://www.buzzfeednews.com/article/nicolenguyen/amazon-go-waste-food-packaging
This is disgusting but something I expect from corporation…..
I am sure that Seattle food pantries/churches/charities could have put that food to good use….feed the hungry something apparently Amazon could care little about…..