In the war against ISIS….first blood has been spilled……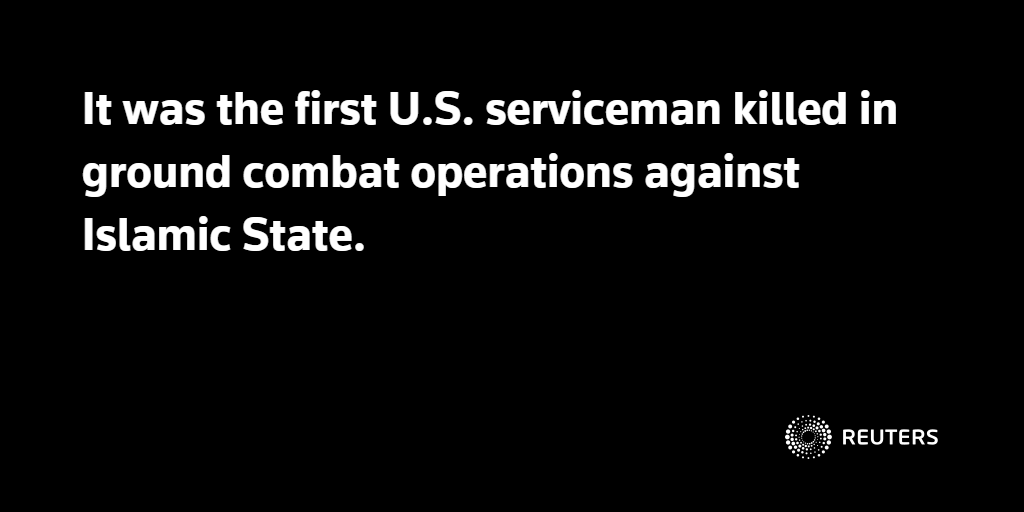 An American soldier was killed and 70 hostages held by ISIS were freed in an overnight raid on an Iraq prison by US and Kurdish commandos, a Defense Department spokesman tells CBS News. Iraqi officials—who noted that the raid near the northern town of Hawija included a combination of airstrikes, US and Kurdish special-ops forces, and US choppers—say that some militants were captured as well, the New York Times reports. "They cut off roads and raided the place successfully," the governor of the surrounding Kirkuk province tells the paper. "They were able to take people with them." Two senior US military officials would only offer confirmation of the mission in general to the Times.

The Times notes the overnight mission is likely the first major US raid against ISIS since the home of Syrian Abu Sayyaf (rumored to be the ISIS leader given American hostage Kayla Mueller as a bride) was ambushed in May, turning up "a treasure trove" of intelligence. Hawija has been in the US' sights as troops try to make headway in recouping ground from militants in both Syria and Iraq, especially in Ramadi and Baiji, per the paper. This is said to be the first confirmed raid by US commandos in Iraq, although some have been conducted in Syria.
I pray this will not become a commonplace occurrence…..