It is a Saturday and there has always been those deep probing questions in life that fail to be answered….
Is there a God?  Where is that damn G-Spot?  What happens when we die?  Is my bad eyesight because I masturbated as a young lad?
Let's go with the die thing……
When we asked audience members to submit questions for our new series, Glad You Asked, we expected some interesting results. But Helle, a viewer from Norway, sent us on a journey to explain one of the greatest existential questions we face as a society: What happens when we die?

Glad You Asked is produced and hosted by Joss Fong, Christophe Haubursin, Cleo Abram, and me. In each episode, we seek to explain a question through rigorous reporting and by learning from those who have firsthand experience of our topic.

Early into this quest, I got obsessed with a Soviet-era film that appears to show dogs that are brought "back to life" by a cutting-edge machine. At the time, the scientists who conducted these experiments believed they had achieved the impossible.
https://www.vox.com/2019/10/22/20927306/glad-you-asked-episode-2-what-happens-die
Most of us avoid talking about death…..we prefer to table the subject until a later date….a date that seldom show up…..
I would like to tell you an all-too-familiar story. It begins with a long-term care home resident, Laura, who has multiple chronic conditions and gets an infection that doesn't get any better.

Her health has been declining for months, but no one has talked to her about her preferences for end-of-life care. In the absence of that knowledge, she is sent to the hospital where she undergoes stressful tests.

The story ends with Laura dying in the hospital, alone and frightened. Her family is traumatized, and so are the staff who have cared for her over the past year.
Why we must break the taboo around talking about death
Ever thought there is another you out there?
There could be and an endless number of you……
Ever wonder what would have happened if you'd taken up the "Hey, let's get coffee" offer from that cool classmate you once had? If you believe some of today's top physicists, such questions are more than idle what-ifs. Maybe a version of you in another world did go on that date, and is now celebrating your 10th wedding anniversary.

The idea that there are multiple versions of you, existing across worlds too numerous to count, is a long way from our intuitive experience. It sure looks and feels like each of us is just one person living just one life, waking up every day in the same, one-and-only world.
https://www.nbcnews.com/mach/science/weirdest-idea-quantum-physics-catching-there-may-be-endless-worlds-ncna1068706
Speaking of the G-Spot…..it was used to sell a tourist destination….
"

The G-spot of Europe

," read the adverts encouraging visitors to come to Vilnius. "Nobody knows where it is but when you find it — it's amazing."

It was a controversial marketing campaign for the capital of Lithuania when it launched last year. For starters, the racy ads went live just weeks ahead of Pope Francis's August 2018 visit to the country.

For another thing, Vilnius regularly makes European lists of best underrated or budget destinations — including those for bachelor parties. In 2016, currency website FairFX rated it the

third cheapest destination

for a "stag do" (bachelor party) in Europe.

The tag line was accompanied by a photo of a woman lying down, eyes closed in apparent ecstasy, grabbing at the sheet beneath her, which was printed with a map of Europe. She was, of course, clutching at the spot that marked Vilnius.
https://www.cnn.com/travel/article/vilnius-g-spot-europe/index.html
But the really probing question for me is why do squirrels prefer my Satsumas over my Tangerines?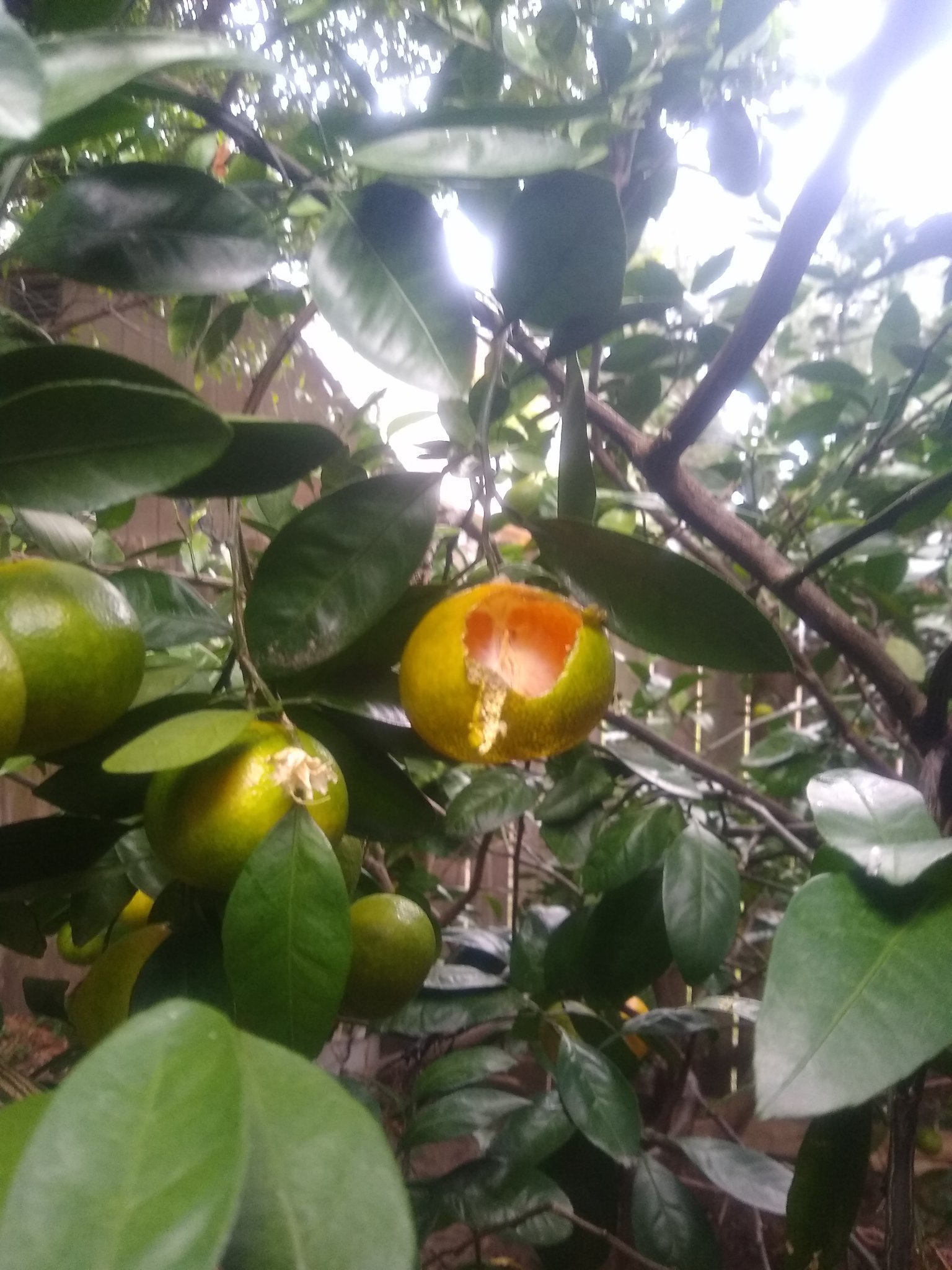 And yet the tangerines are safe and sound……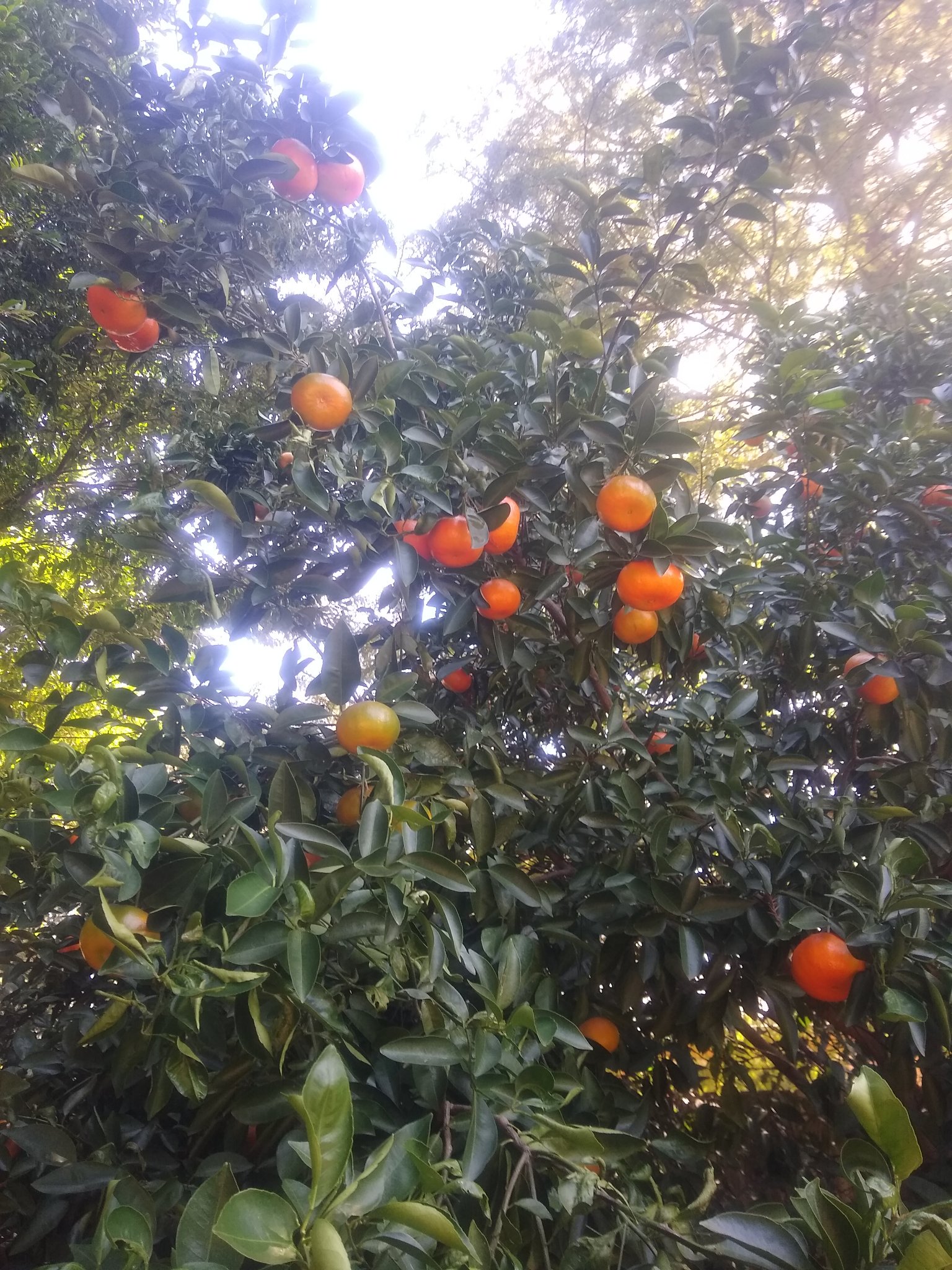 See there are always questions that need answering and seldom are…..I am sure you have a question or two, right?
Please have a good day….enjoy the autumn…..
"Lego ergo Scribo"