Did everyone "Fall Back" this Sunday?  (Time change)
As a retired old fart I am constantly worrying about my health as well as my wife's…..one really bad problem and we could be ruined just like most of the American retired.
So yeah it is pretty damn important!
I read an article about the disparity of the American health care system…….
A research study on a commercial computer program used to allocate health care resources on predicted future health care costs provided a window on the ongoing pervasive impact of structural racism in our nation's health care system.

Moreover, the research published in Science magazine reinforced how structural racism persists throughout society, including disparities in income, housing and other social and economic factors, and the impact that has on disparities in health.  

The study focuses on an algorithm used by health systems, insurers, and practitioners to predict which patients with complex medical needs should receive extra medical care. The ostensible goal is to slash costs by suggesting those patients receive "high risk management" at less expensive primary care levels.
https://www.commondreams.org/views/2019/10/29/what-algorithms-tell-us-about-structural-racism-health-care
By now just about everybody has heard of the Dems proposal known as Medicare For All…..lots of pros and just as many cons……but those that have the most to lose, the health industry, the drug industry and those that have prostituted themselves to these industries, are the loudest opponents…..
But what does the economics say about the proposal?
Medicare for All would give most U.S. workers "the biggest take-home pay raise in a generation," two economists from the University of California, Berkeley said Friday, countering one of the main insurance industry talking points against single-payer.

In an op-ed for The Guardian, Emmanuel Saez and Gabriel Zucman directly challenged the claim that Medicare for All would "involve massive tax increases for the middle class," an attack line centrist Democratic presidential candidates like former Vice President Joe Biden and South Bend, Indiana Mayor Pete Buttigieg have recently deployed against the popular proposal.

"Supporters of Medicare for All are right," said Saez and Zucman, leading experts on income and wealth inequality. "Funding universal health insurance through taxes would lead to a large tax cut for the vast majority of workers."

The two economists argued that health insurance premiums are effectively taxes taken out of workers' paychecks and paid to for-profit insurance companies instead of the government.
https://www.commondreams.org/news/2019/10/25/two-leading-economists-say-medicare-all-would-give-workers-biggest-take-home-pay
Last bit for this Sunday…..an update on the medical procedure known as a "fecal transplant"….I have informed my readers of this medical treatment in the past……https://lobotero.com/2019/06/16/all-those-transplants/
The rain has stopped and cooler temps and now the satsuma crop is in we need to start on the tangerine crop…..
Now there is more on this health issue….
What the New York Times calls "a frank and public act of self-examination" has emerged from a Boston medical center following the death of a fecal transplant patient after receiving contaminated stool. In an article published in the New England Journal of Medicine, doctors at Massachusetts General Hospital document the events leading up to the death of the 73-year-old blood cancer patient, which was first reported by the FDA in June. He and another patient, a 69-year-old with liver disease, had been given stool last spring that hosted drug-resistant E. coli bacteria, both samples from the same donor. The liver patient became seriously ill after his fecal microbiota transplant (aka FMT), which aims to restore a patient's microbiome, or gut organisms. That man recovered, but the cancer patient was put on a breathing machine a week after his last FMT; he died two days later from a blood infection.

One big misstep: Although the hospital had tightened screening for stool donations starting in January based on new FDA guidelines (FMT isn't FDA approved), older samples were kept, untested, in a freezer. "It wasn't obvious to a lot of smart people here. We didn't think to go back in time," Dr. Elizabeth Hohmann, the article's lead author, says, adding to STAT that "the prevalence of these organisms in healthy individuals is so low." Hohmann adds that "20/20 hindsight" also made them realize that antibiotics given to the two patients before their fecal transplants may have helped the E. coli bacteria flourish. The Times notes that while the Boston hospital uses fecal transplant material produced in-house, most treatments in the US use material from the OpenBiome nonprofit stool bank, which has been screening for antibiotic-resistant E. coli since 2016, with no reported cases of "serious adverse events" from FMTs.
In closing….Eeeeewwwwwwww!
The rain has stopped and cooler temps and now the satsuma crop is in we need to start on the tangerine crop…..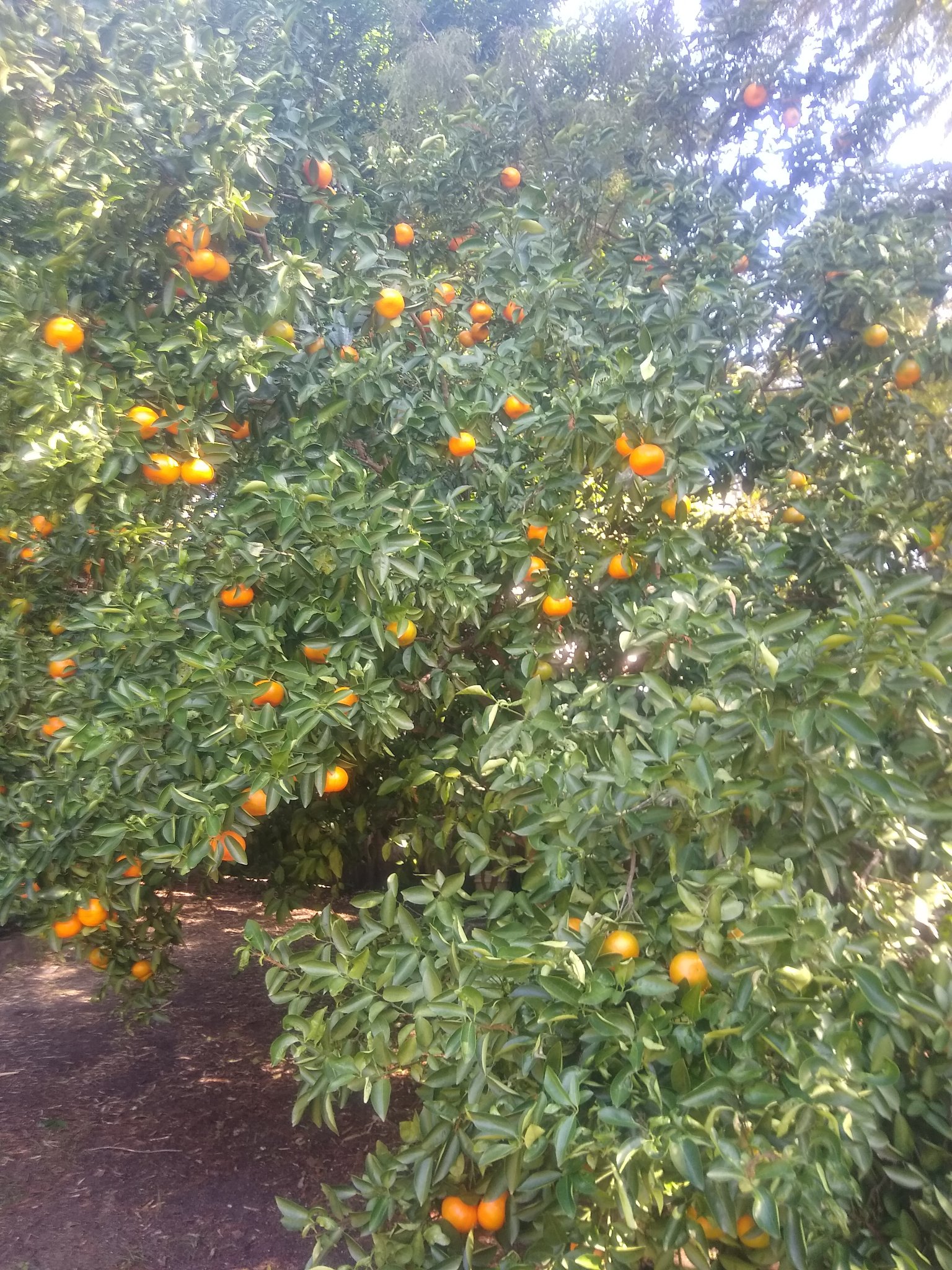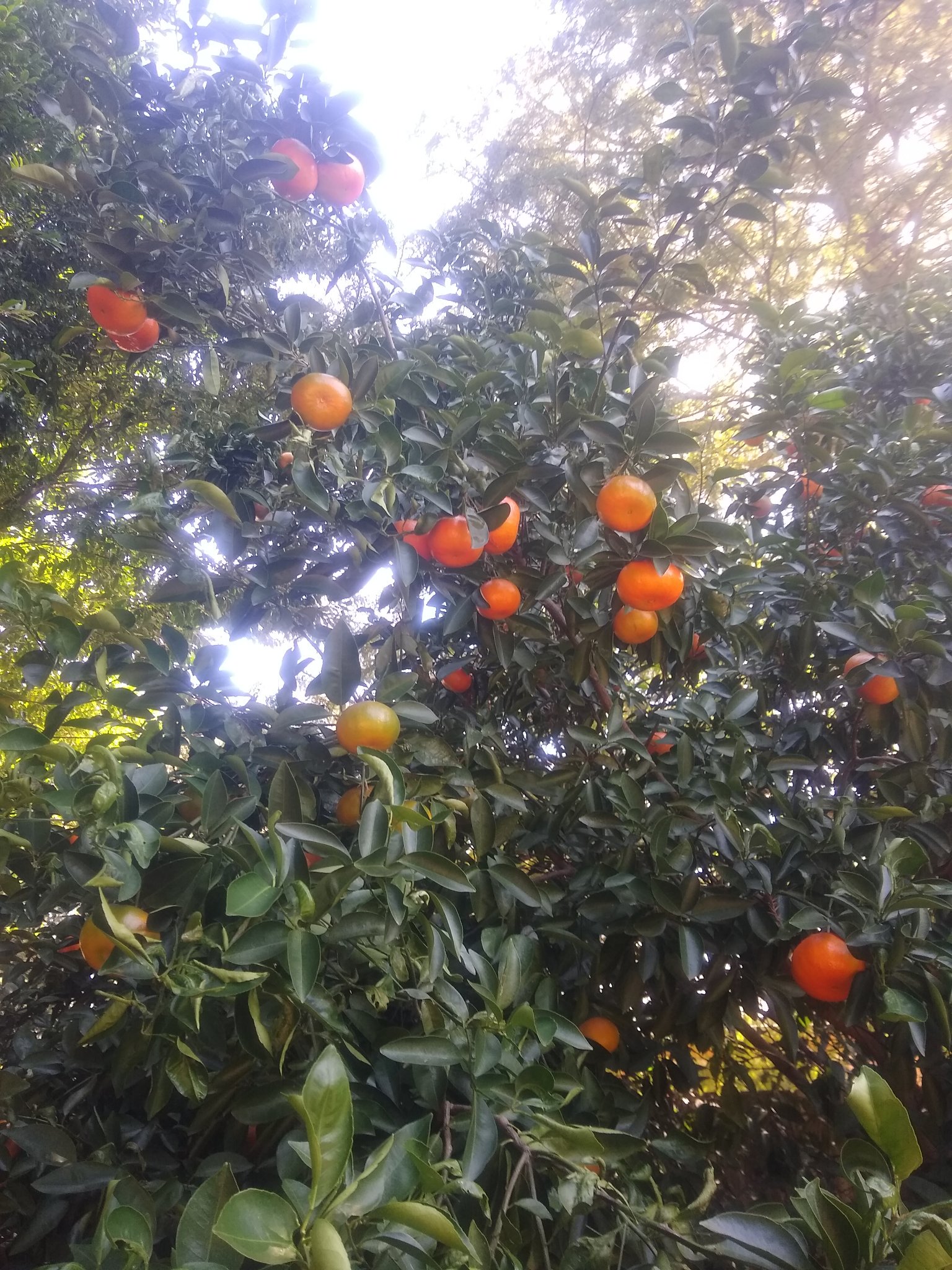 I Read, I Wrote, You Know
"Lego Ergo Scribo"
Thanx for the visits this past week…I appreciate those people that participate….have a great Sunday…..