Today in history…..08 June
452 AD  Attila invades Italy
1953  Supreme Court forbids segregated lunch counters
1965  LBJ allows US troops in combat in South Vietnam
1967  Israeli forces attack USS Liberty….. this is where this post picks up…..
Fifty four years and counting…….
Every year on the day of the attack, 08 June, I do a post on the USS Liberty in honor of those killed and wounded by the cowardly attack by"our good friend and ally" Israel on a US Naval ship….there have been are many articles and papers written about this attack and I try to give my reader a library of work on the situation…..so they can better understand what happened on that fateful day.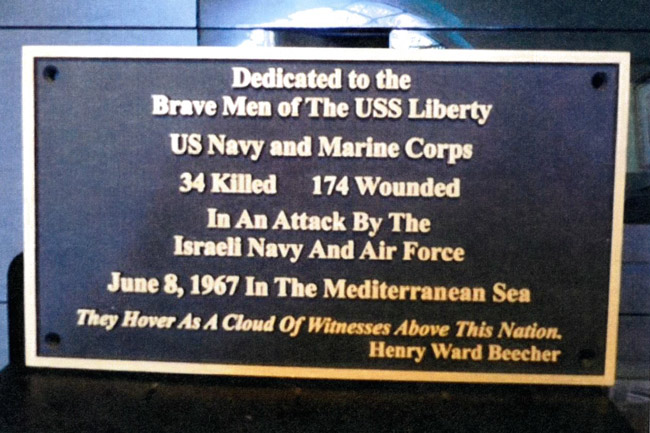 Most Americans have forgotten this attack by a pack of cowards that killed Americans with impunity….something I will try to correct as long as I am physically capable to remind my countrymen of this event and the spineless attack on an unarmed American ship….
For those that would like to know more and learn something there is a list below of articles and my posts about this attack and the deaths and injuries inflicted by the state of Israel….
Source: Remembering the U.S.S. Liberty – The Unz Review
Source: Infamy at Sea: Israel's Attack on the USS Liberty 50 Years Later
Source: The Day Israel Attacked America – Al Jazeera English
Source: USS Liberty crew member recalls fatal '67 US-Israeli skirmish – News – Stripes
Source: 50 Years Ago: NSA's Deadliest Day | Observer
Source: The USS Liberty Must Not Be Forgotten – The Unz Review
Source: https://theintercept.com/2017/06/06/fifty-years-later-nsa-keeps-details-of-israels-uss-liberty-attack-secret/
https://lobotero.com/2015/07/09/still-waiting-for-uss-libertys-truth-by-ray-mcgovern-antiwar-com/
https://lobotero.com/2015/06/08/uss-liberty-end-of-the-day/
https://lobotero.com/2015/06/08/leaving-the-uss-liberty-crew-behind-by-ray-mcgovern-antiwar-com-2/
https://lobotero.com/2015/06/08/the-case-of-the-uss-liberty-anatomy-of-an-israeli-provocation-world-socialist-web-site/
https://lobotero.com/2015/06/08/uss-liberty-israeli-pilot-speaks-up/
https://lobotero.com/2015/06/08/dead-in-the-water-the-sinking-of-the-uss-liberty-must-watch-uprootedpalestinianss-blog/
https://lobotero.com/2015/06/08/uss-liberty-incident-in-saner-thought/
Source: Two important lessons from Israeli attack on the USS Liberty – In Saner Thought
Source: USS Liberty Veterans Association | Letter to Bibi – In Saner Thought
Source: Liberty Survivors Say US Still Downplays Israel's Attack on Ship – In Saner Thought
In memory of those killed….for those that meant nothing to Israel and even less by their own country….
Before the torpedo boats attacked, four U.S. jets were launched to help the U.S. ship. However, they were soon recalled on order of the U.S. Secretary of Defense. The reason given for the recall was that these planes were carrying nuclear weapons. About 95 minutes later, another wave of U.S. planes was launched, but it was subsequently recalled on order of the U.S. president. The U.S. ship did not receive any aid from the Navy until around dawn the next day when two U.S. destroyers finally arrived.
The Navy ordered the sailors not to discuss the attack with anyone, and split up and reassigned the crew. While the ship was limping to a dry dock in Malta, the Navy convened a formal Court of Inquiry. Strangely, the Court's mission was not to investigate the attack, but to determine whether any shortcomings of the crew had contributed to the injuries and deaths that resulted from the attack. What!? The Court had one week to report which led to what Rear Admiral Merlin Sterling, the Navy's former judge advocate general, later described as a "hasty, superficial, incomplete and totally inadequate inquiry.
This event needs to be better known by the the American public….instead cash and influence by Israel keeps most of us ignorant of the massive betrayal of a "good friend and ally"….what crap!
This even needs to come out of the "dust bin of history"…..the American people should practice what they preach and give the attack the coverage it deserves…..even if it is late.
And yet with all the links on the attack few bother to check on the attack it is as if they do not give a shit that Israel killed and wounded many American sailors….why is that?
Kinda pathetic that we Americans could care less….truly pathetic!
ME?
As long as I breathe I will continue to post and remember the attack by the world's best cowards, Israel.
Watch This Blog!
I Read, I Write, You Know"
"lego ergo scribo"