After the coup attempt on 06 January 2021 have you ever wondered where these groups and 'groups' I mean those mental midgets in our government, get their cash?
I may have an answer for you.
After a brief lull in political spending following the January 6 insurrection, military contractors are ramping up PAC donations to members of Congress on committees with influence over the distribution of Pentagon funds, including dozens of GOP lawmakers who voted to overturn the 2020 presidential election results.

In the wake of former President Donald Trump's failed coup attempt, "nearly every major defense firm paused political contributions… and many expressed disgust at the sight of rioters storming the Capitol," The Hill reported Thursday.

BAE Systems described the incident as "deeply disturbing," and Boeing denounced the "violence, lawlessness, and destruction" that transpired.

…

Despite their professed aversion to the right-wing attack on the halls of Congress and vows to suspend donations to anti-democratic politicians, The Hill noted, BAE Systems, Boeing, General Dynamics, Leidos, Lockheed Martin, and Northrop Grumman "have quietly resumed" political giving to Republicans who—just hours after the deadly mayhem on Jan. 6—objected to the certification of President Joe Biden's Electoral College victory.

In May, weapons manufacturers even increased their spending on the GOP lawmakers who abetted the insurrection, the news outlet reported. Raytheon is alone among top U.S. military contractors in maintaining its pause on PAC donations.
https://www.commondreams.org/news/2021/06/24/military-contractors-quietly-boost-donations-gop-backers-trumps-coup-attempt
It is far more important to buy the loyalty of the spineless cowards in Congress than to protect the republic that gives them a virtual free ride.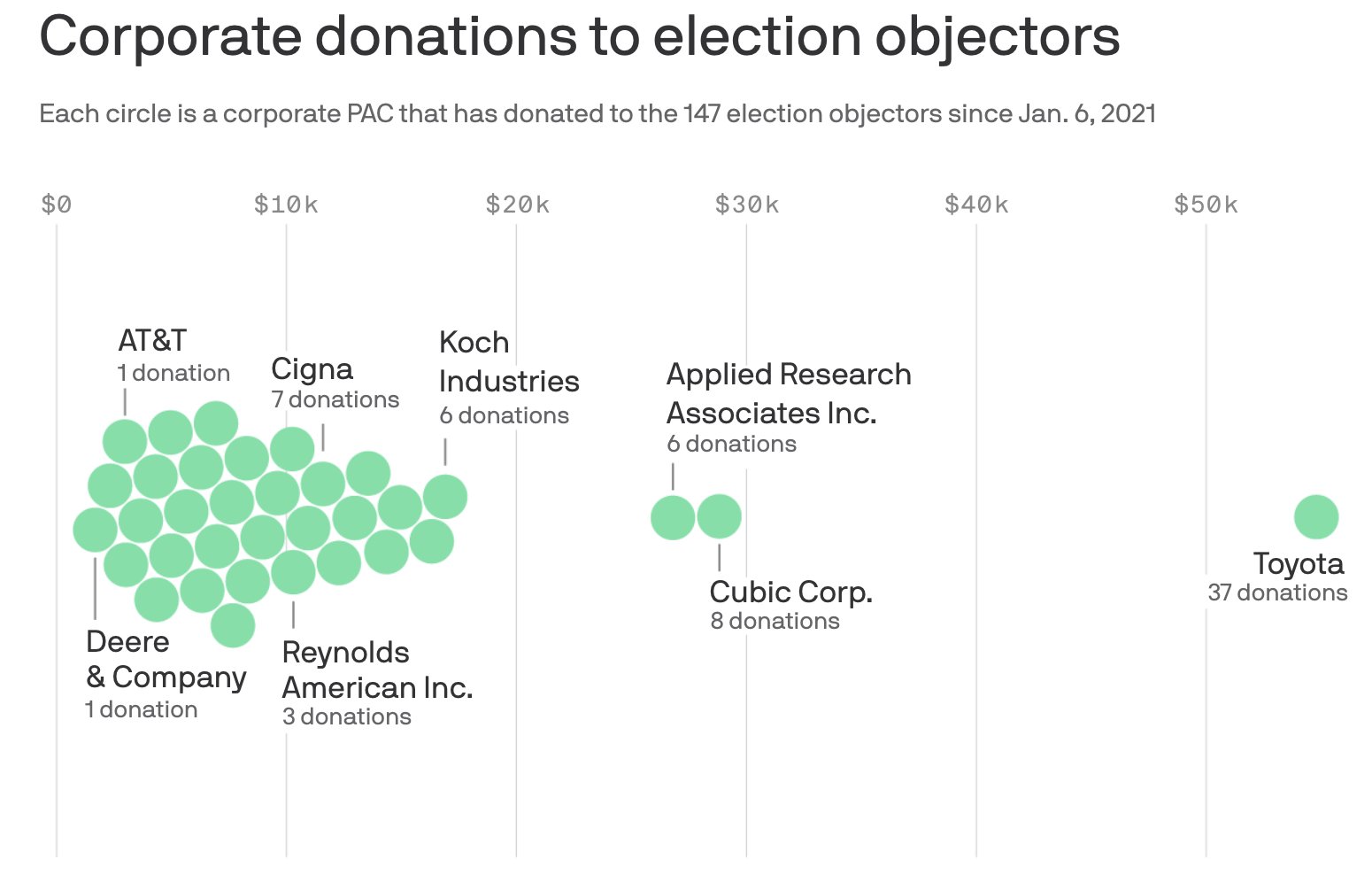 When will the American people wake up and smell the manure in Congress….and some of that manure is trying for a re-election….
Vote these lumps of fecal matter out of government.
Watch This Blog!
I Read, I Write, You Know
"lego ergo scribo"