It is a Sunday and keeping with what I do…..there is news that you may be unaware of or news that does not mean a thing….but nonetheless I will report on it.
The most important news that did not make the news…..we hear all the time from Christians on just how much of a friend Israel is…..and yet they say NOTHING about this type of stuff…
An Israeli court last month denied a petition by the Greek Orthodox Church to overturn the sale of leases on Jerusalem properties to an extremist Israeli settler organization.

The ruling again gives Ateret Cohanim, a right-wing group involved in colonizing Palestinian land in the city, the green light to take over the three properties.

The Jerusalem district court ruled in favor of the settler group last August, which seeks to ensure a Jewish majority in the Old City of Jerusalem through settlement and forcibly displacing native Palestinians.
https://electronicintifada.net/blogs/tamara-nassar/israeli-court-awards-jerusalem-church-properties-settlers
Israel is a friend to NO ONE…they take and use….PERIOD!
The most watch video this past week was that of a flying snake…..
A Flying Snake?
There is an explanation……
Certain species of tree snakes can glide through the air, undulating their bodies as they soar from tree to tree. That wriggling isn't an attempt to replicate how the reptiles slither across land or swim through water. The contortions are essential for stable gliding, mechanical engineer Isaac Yeaton and colleagues report June 29 in Nature Physics.

"They have evolved this ability to glide, and it's pretty spectacular," says Yeaton, of Johns Hopkins University Applied Physics Laboratory in Laurel, Md. Paradise tree snakes (Chrysopelea paradisi) fling themselves from branches, leaping distances of 10 meters or more (SN: 8/7/02). To record the snakes' twists and turns, Yeaton, then at Virginia Tech in Blacksburg, and colleagues affixed reflective tape on the snakes' backs and used high-speed cameras to capture the motion.
Here's how flying snakes stay aloft
Admit it!  That is just cool!
King Midas have been found in Turkey…..
It was said that all he touched turned to gold. But destiny eventually caught up with the legendary King Midas, and a long-lost chronicle of his ancient downfall appears to have literally surfaced in Turkey.

Last year, archaeologists were investigating an ancient mound site in central Turkey called Türkmen-Karahöyük. The greater region, the Konya Plain, abounds with lost metropolises, but even so, researchers couldn't have been prepared for what they were about to find.

A local farmer told the group that a nearby canal, recently dredged, revealed the existence of a large strange stone, marked with some kind of unknown inscription.

"We could see it still sticking out of the water, so we jumped right down into the canal – up to our waists wading around," said archaeologist James Osborne from the University of Chicago earlier this year.

"Right away it was clear it was ancient, and we recognised the script it was written in: Luwian, the language used in the Bronze and Iron ages in the area."
https://www.sciencealert.com/archaeologists-in-turkey-have-uncovered-a-mysterious-ancient-kingdom-lost-in-history
Finally….they say that in space no one will hear you scream…..but can you smell out there?
It seems some company has made a perfume that smells like outer space….while you think about that….
You'll never get a whiff of it directly — but astronauts have long said that space leaves a distinctive residual smell on their suits. Though it varies with the teller, some say it evokes gunpowder, burned meat, and even raspberries.


"At first I couldn't quite place it," former ISS science officer Don Pettit wrote in a 2002 NASA blog post. "It must have come from the air ducts that re-pressed the compartment. Then I noticed that this smell was on their suit, helmet, gloves, and tools. It was more pronounced on fabrics than on metal or plastic surfaces."

Now, that smell is coming down to Earth. Omega Ingredients, a UK-based natural flavors company for the food and beverages industry, has created a fragrance that it claims smells like space.
https://futurism.com/perfume-smell-outer-space
After reading this headline…..I thought Stupidity would be my guess….https://nypost.com/2020/07/04/why-hundreds-of-people-vanish-into-the-american-wilderness/
Well that is your news round-up for this Sunday after the Fourth…
It is gonna be a good year for my peppers….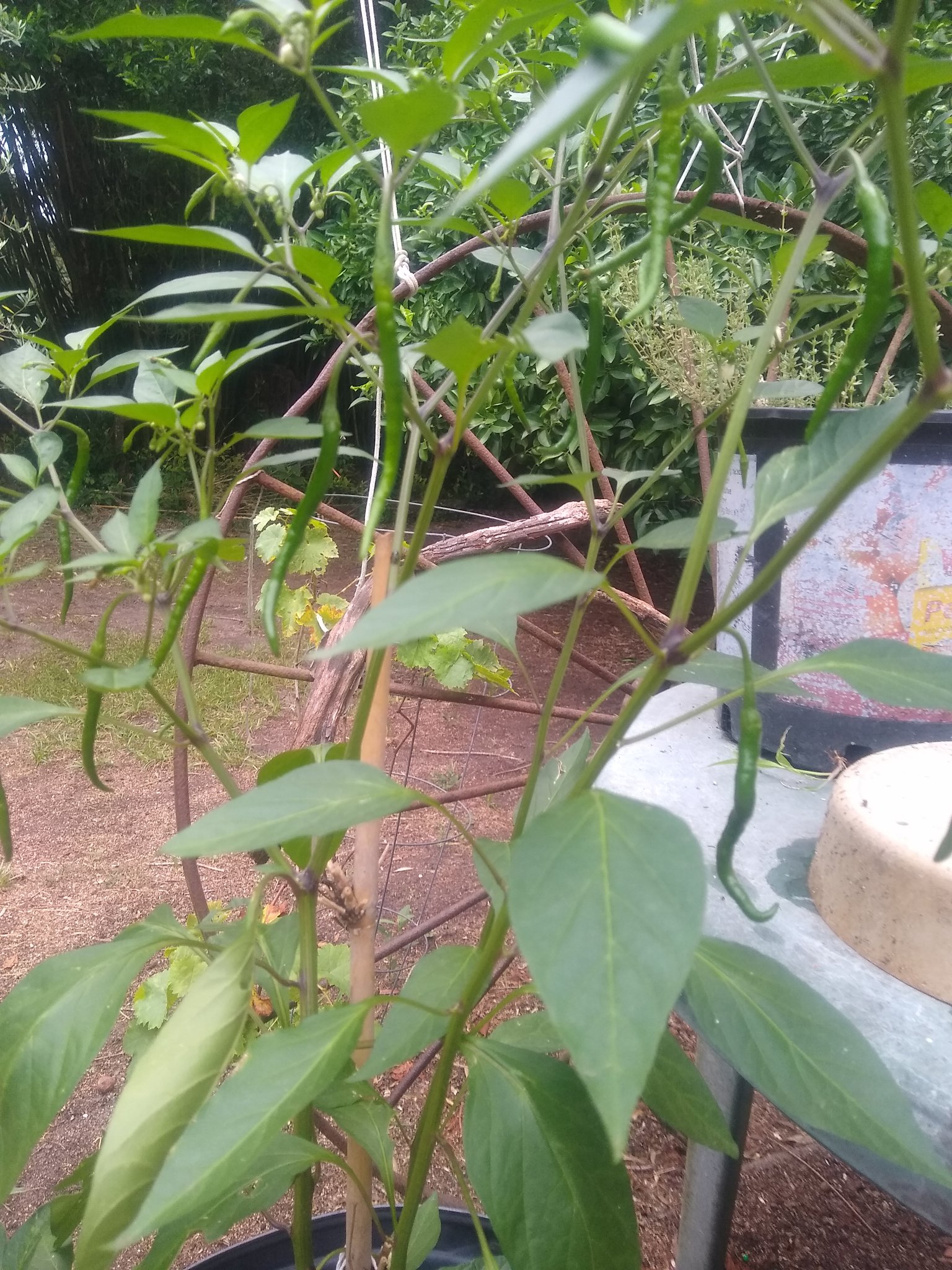 First peppers …..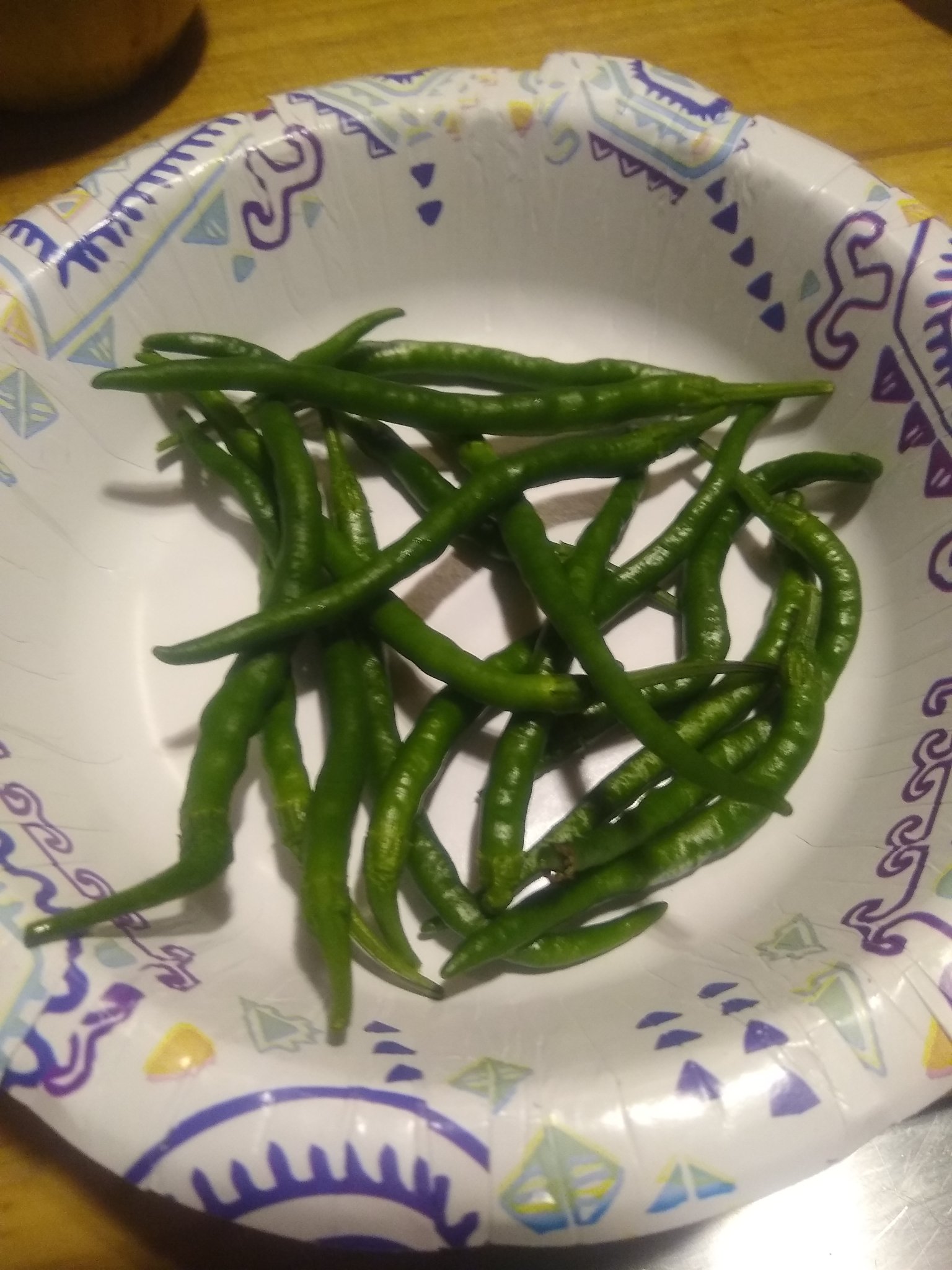 Be well…..Be Safe…..
I Read, I Write, You Know
"lego ergo scribo"