Then Congressional Dems have offered up economic stim plan #5….a 3 trillion virus relief plan….
US Democrats on Tuesday unveiled a $3 trillion coronavirus response package, the largest yet, to fund efforts to fight the pandemic and provide emergency payments to millions of American households.

The Heroes Act was introduced in the House of Representatives and could be voted on in the Democratic-led chamber as early as this week.

But the 1,815-page measure faced immediate opposition in the Republican-controlled Senate, where leaders have said a new round of emergency funding is not yet needed.

President Donald Trump has also said recently that he is against rushing through new coronavirus legislation.

Trump has signed four pandemic relief measures into law in recent months.

They including a massive, $2.2 trillion rescue package in March known as the Cares Act, and a $483 billion measure to pump funds into a popular loan program for small businesses devastated by lockdowns.

The new bill, which House Speaker Nancy Pelosi dubs Cares 2, includes a second round of payments of up to $6,000 per household, in an effort to ease the burden for tens of millions of Americans who have lost jobs in the pandemic.
https://sg.news.yahoo.com/us-democrats-unveil-3-trillion-virus-relief-package-205046095.html
But is this plan as good for us mere mortals as it sounds?
The answer is….."Democratic leadership has had plenty of input from progressive thinkers over the past couple of months. They just care more about the input from corporate lobbyists."
There is your answer……
House Democrats on Tuesday unveiled a sprawling 1,815-page, $3 trillion coronavirus relief package that spurns many of the key demands of progressive activists and lawmakers while including proposals that immediately provoked backlash, such as a tax cut for the wealthy and a provision that would allow corporate lobbying organizations to take part in federal small business loan program.

Formally titled the Health and Economic Recovery Omnibus Emergency Solutions (HEROES) Act, the bill (pdf) would provide $1 trillion in additional funding for state and local governments, extend beefed-up unemployment benefits through January of next year, authorize an additional round of one-time $1,200 stimulus payments for adults earning up to $75,000 per year, expand federal nutrition benefits, provide $25 billion for the U.S. Postal Service, establish a hazard pay fund for frontline workers, and increase spending on Covid-19 testing.
https://www.commondreams.org/news/2020/05/12/no-excuse-house-dems-unveil-1815-page-bill-would-bail-out-corporate-lobbyists-omits
More info on the Dems big plan……
The Heroes Act proposes fully subsidizing COBRA, an existing health insurance program that allows laid-off or furloughed workers to remain on their employer-provided insurance plans. Under normal circumstances, COBRA is extremely expensive for individuals—recipients have to cover both their own and their employer's premium payments—but the Democratic plan would cover 100% of the premium costs through next January.

COBRA expansion has the backing of a bizarre alliance of interests, including big business and some labor unions, but critics say the proposal is wildly inefficient and does not come close to matching the scale of the nation's current healthcare crisis.
https://www.commondreams.org/news/2020/05/13/massive-giveaway-health-insurance-ceos-democratic-cobra-plan-denounced-costly
"The historic crisis Americans are facing will not end on its own. To end it, these three things—getting people paychecks, ensuring access to healthcare, supporting businesses and their workers—are critical. But this legislation does not yet address them at the scale necessary."
https://www.commondreams.org/news/2020/05/13/jayapal-rips-democratic-covid-19-bill-doesnt-end-mass-unemployment-or-ensure
Sounds more like a major bail-out for the profit health industry…..when an expansion of Medicare would have benefited more people…..it is all fraudulent relief……
House Speaker Nancy Pelosi on Tuesday released a $3 trillion coronavirus "relief" bill and scheduled a vote for Friday. The Democratic leadership has acknowledged that the measure has no chance of gaining passage in the Republican-controlled Senate, let alone being signed into law by President Trump.

The release of the bill initiates a process of political theater in which the two parties posture to rally their respective bases and generate sound-bites for campaign ads ahead of the November elections. It is expected that the measure will pass on a party-line vote in the Democratic-controlled House, setting off weeks of negotiations between the Democrats and the White House and Senate Majority Leader Mitch McConnell.
https://www.wsws.org/en/articles/2020/05/14/dems-m14.html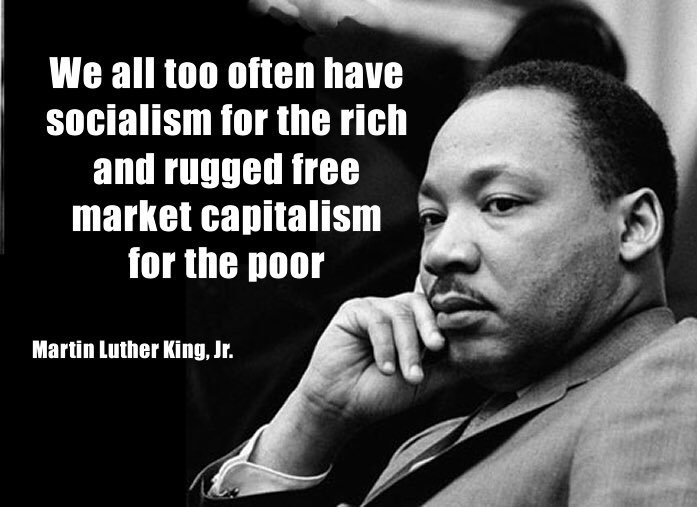 This show just how non-progressive the Dem leadership truly has become…..
Learn Stuff!
I Read, I Write, You Know
"lego ergo scribo"