I realize that most people are more worried about their state and their city…but just to let my readers know what is happening where I live.
Cases of COVID-19 continue to be identified in U.S. states and in Mississippi. This is a rapidly changing situation that is continually being monitored by the CDC and MSDH as new cases are identified.
Mississippians are advised to take health precautions to prevent the transmission of disease, and stay in touch for the latest information on the situation in Mississippi.
Mississippi COVID-19 Case Map
This map and the following table show total cases in Mississippi as of 6 p.m. April 24, 2020, and include all reported cases since March 11, 2020.
New cases reported today: 284
New deaths reported today: 12
My county has 152  cases with 6 deaths and 2 in long term care facility…….
https://msdh.ms.gov/msdhsite/_static/14,0,420.html
This is the letter from the mayor of the city I live in….it was delivered Thursday of this week…..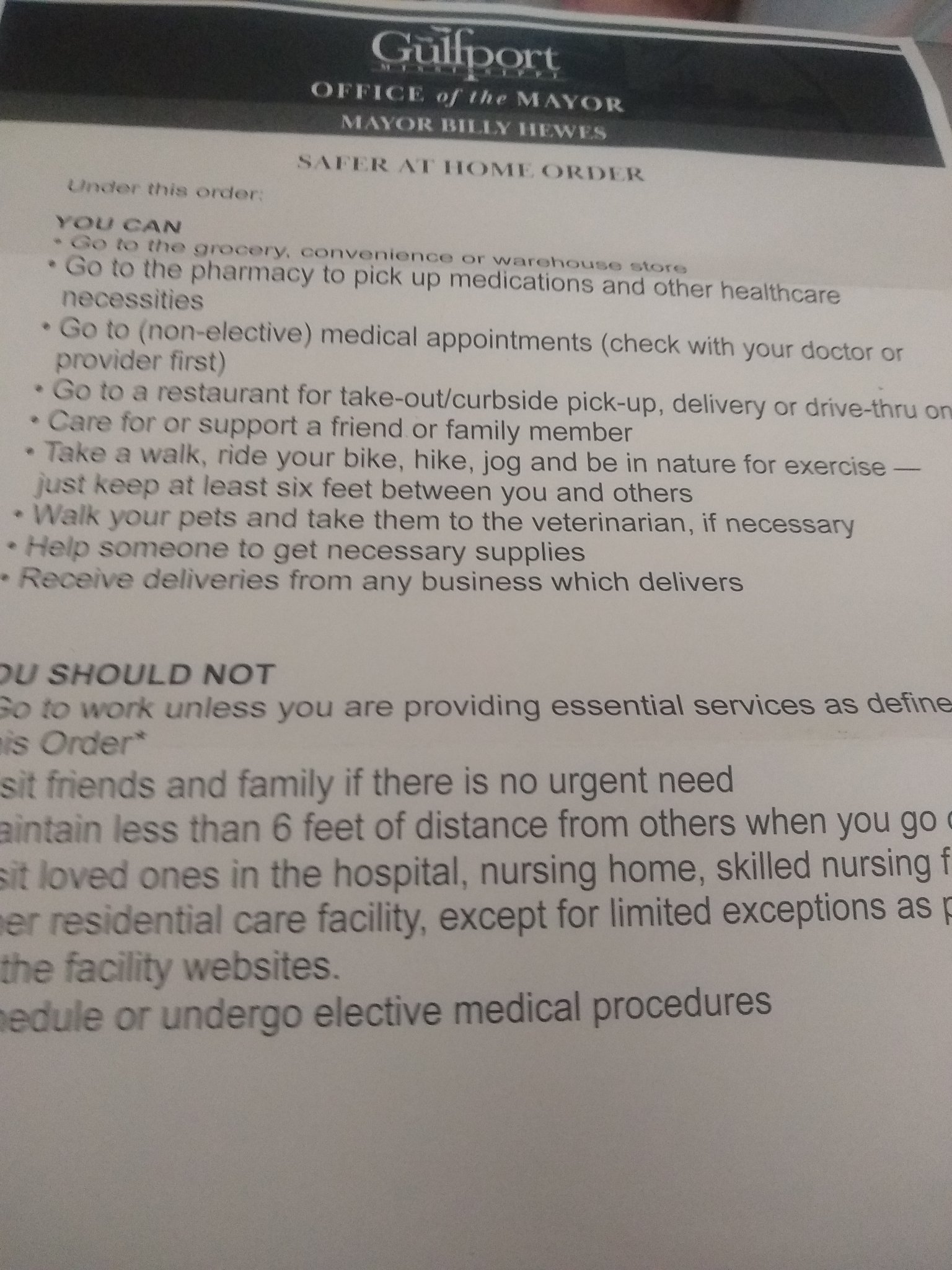 Even us good old boys are having to fight this thing as well….
Just a report from my neck of the woods…..thanx for taking the time to read.
Be Well….Be Safe……
"lego ergo scribo"