MSNBC is once again trying to control the electorate…..the mouth of PA, Chis Matthews, is so concerned about the "S" word that he injects it into his nightly broadcasts at every opportunity.  (Should qualify him for a gig with FOX News)  Matthews tries to create the news not report it.
Have you noticed that those that earn the big bucks are the ones most afraid of the trend in American politics…….especially these so-called experts and pundits that earn 6 figures or more…..and the only people not concerned are the people that are suffering everyday with the system as it is……
Conservs are concerned that the US will become a "socialist" state if everyone gets health care….and yet they turn a blind eye to corporate socialism….and yes we can call it like it is….
"We renew our resolve that America will never be a socialist country," Donald Trump said recently.

Someone should alert him that America is now a hotbed of socialism. But it's socialism for the rich. Everyone else is treated to harsh capitalism.

In the conservative mind, socialism means getting something for doing nothing. This pretty much describes General Motors' receipt of $600 million in federal contracts, plus $500 million in tax breaks, since Trump took office.

Some of this corporate welfare has gone into the pockets of GM executives. Chairman and CEO Mary Barra raked in almost $22 million in total compensation in 2017 alone.

But GM employees are subject to harsh capitalism. GM is planning to lay off more than 14,000 workers and close three assembly plants and two component factories in North America by the end of 2019.

The nation's largest banks saved $21 billion last year thanks to Trump's tax cuts, some of which went into massive bonuses for bank executives. On the other hand, thousands of lower-level bank employees got a big dose of harsh capitalism. They lost their jobs.
https://www.commondreams.org/views/2019/04/11/socialism-rich-capitalism-rest
For example…..Red States, long have hated the dread of socialism depends on government handouts more so than Blue states….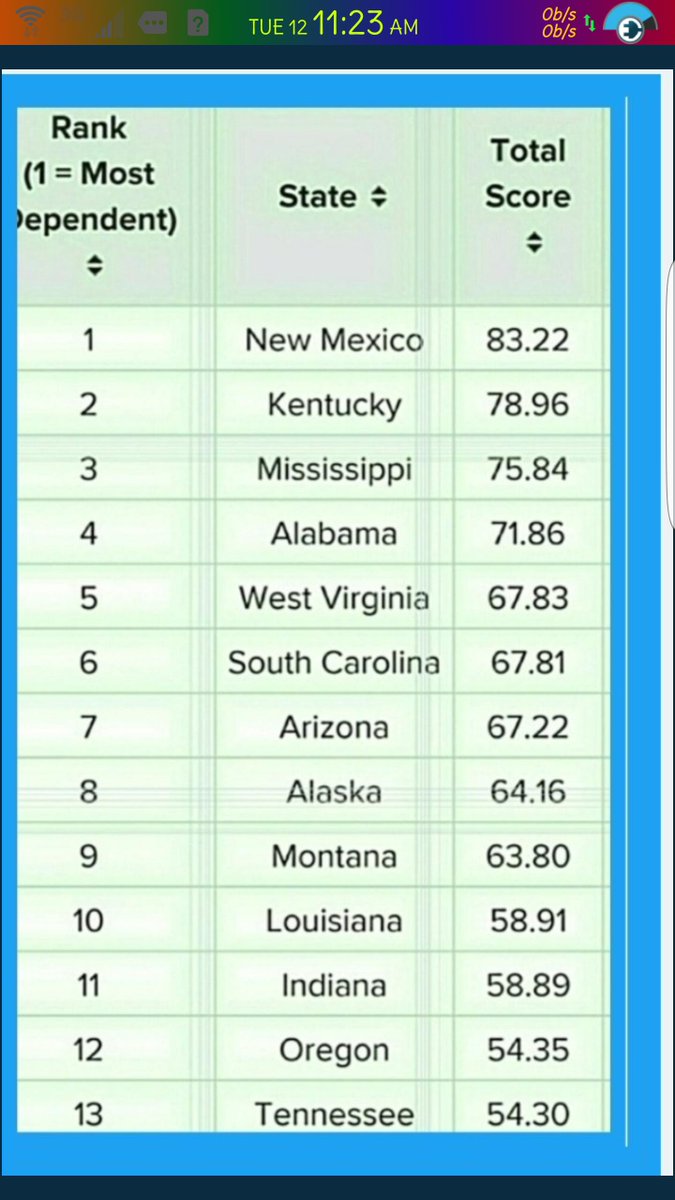 Conservs know nothing of socialism short of the lies of their party, the GOP….plus the morons in Congress have started a totally worthless endeavor….an "anti-socialism caucus"
Republican politicians have form an anti-socialism caucus in congress, a member of the House of Representatives has announced.

"Just received approval from the House for the formation of the Anti-Socialism Caucus," Chris Stewart, a Republican politician representing Utah, said on Wednesday.

"This caucus will defend individual liberty & free markets and highlight the dark history of socialism."
https://www.independent.co.uk/news/world/americas/us-politics/congress-anti-socialism-caucus-chris-stewart-utah-aoc-trump-gop-democrats-a8854131.html
Is this how "Tailgunner" Joe got his start?
This is silly and worthless…..just another attempt to keep the corruption where it belongs…… in the hands of the Congress.
For those intelligent people that would like to know more…..
What is Socialism?
https://lobotero.com/2011/11/10/american-socialism-a-history-lesson/
Most of what the voter will hear is bullsh*t and lies…..but most have made up their minds as to what is "socialism" and NO amount of facts will change their mistake in thought.
Do I consider them stupid?
Stupid NO…Ignorant yes!
Be Smart!
Learn Stuff!
"Lego Er4go Scribo"