We live in a society of civility and yet that has been degraded by years of outright hatred by some.  That incivility leads to dastardly deeds and words.
This nation has gone batcrap crazy….we have ill wishes for a Rep. that was shot by a crazy…..we have insulting child-like Tweets…….we have some that do not want any one's opinion but there own……the incivility is just astounding……and it is getting worse…I mean when the president Tweets a vid of him beating up CNN we have hit a saturation point.
Has anyone noticed how the so-called Right will shut down anything they cannot defend?  They will just refuse to talk about…..plus they are very good at trying to demonize anyone that does not agree with the perverted world view.
These "people" despise anyone that is educated and especially if they are educated and have an opinion.  It is a prime example of one dimensional thinking.  This leads to bottom feeding when it comes to the "news"…..
For instance…..recently Donald's son Eric had plenty to say about the opposition…….
President Trump's son Eric Trump on Tuesday said Democrats are "not even people" to him after their obstruction of his father's agenda.

"I've never seen hatred like this," he said on Fox News's "Hannity" Tuesday night. "To me, they're not even people. It's so, so sad. Morality's just gone, morals have flown out the window and we deserve so much better than this as a country.

"You see the Democratic Party, they're imploding. They're imploding. They became obstructionists because they have no message of their own."

(thehill.com)
(has been nominated for the Assie but did not make the cut)
This illustrates the moronic thinking……the Dems are the only ones that hate……apparently none of these mental toads, to include bloggers, remember the last 8 years.
This is a piece written for the Valley Morning Star……..
My fellow Americans, I have to ask: What happened to good manners?

When did being civil go out of style?

When did we decide that kindness equals weakness?

When did the idea of conducting yourself well — especially in public — become quaint?

The news is filled with stories of people behaving badly.
Source: The golden age of incivility – Valley Morning Star : Columnists
Good questions!  I am sure that there will be many justifications….but most will be nothing more than a mindless rant of hatred and vile.
Discourse is gone.  All that is left is insults and lies…..oh my bad….alternate facts.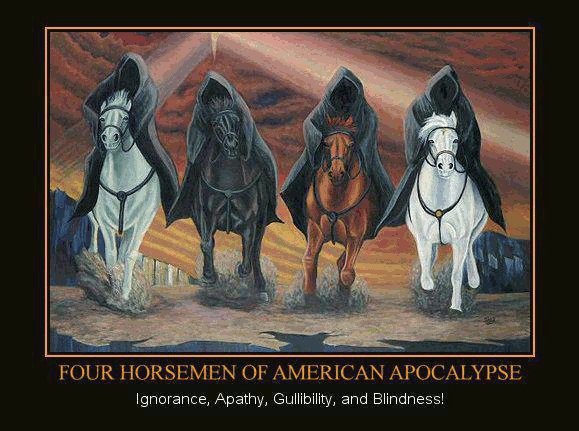 The internet is being flooded by ill feelings towards Libs and there has been some unfeeling toads that have said all sorts of crap…..mostly hateful and disrespectful.  Even the "Motor City Mouth", Nugent, has seen that this sort of crap is unproductive…..
You know things are tense when Ted Nugent says it's time to tone it down. The rocker—who once described former President Obama as a "subhuman mongrel" and said he should "suck on his machine gun"—says he has decided to give up using "hateful rhetoric" after the Alexandria shooting, reports Mediaite. "At the tender age of 69, my wife has convinced me that I just can't use those harsh terms," Nugent told WABC Radio's Curtis & Eboni show on Thursday. "I will avoid anything that can be interpreted as condoning or referencing violence," said Nugent, who was questioned by the Secret Service in 2012 after saying he would be "dead or in jail" if Obama was re-elected.

"I encourage even my friends-slash-enemies on the left in the Democrat and liberal world that we have got to be civil to each other," said Nugent, promising to "take a deep breath" and "back it down" if things become "hateful." Nugent, whose long history of inflammatory remarks includes a call for Hillary Clinton to be hanged for treason, said the comments were part of the "over-the-top animal spirit and attitude" that he lives on stage, Entertainment Weekly reports. "I can be fiery, I can be passionate," he said. "But I will avoid anything that can be interpreted as condoning or referencing violence."
(No bets on how long this act of civility will last with this person)
I think that if this "person" can try to do better then we all should.
With the recent shooting of a US Rep there has been a heart warming "Cum-by-ya" moment with the Reps in Congress…all this love toward each other is disingenuous at best…..as soon as this calms down they will go back being at each other's throats ( we can hope that these feelings remain after the fact but their track record is not all that good)
A closing thought……I do a lot of reading…even some Russian media sites and I have found that there is a lot of similarity between Russian news and conservative news…..I am NOT saying that there is any correlation only that it is interesting that they think a like…..at least for now.