Joe Biden has been in office at his job for 100 days….IST would like to take a look at those first days…..
I did not vote for Biden but I will say that so far I approve of his attempts….but that does not mean these policies will become the law of the land.
What has Biden been doing for these first days of his administration….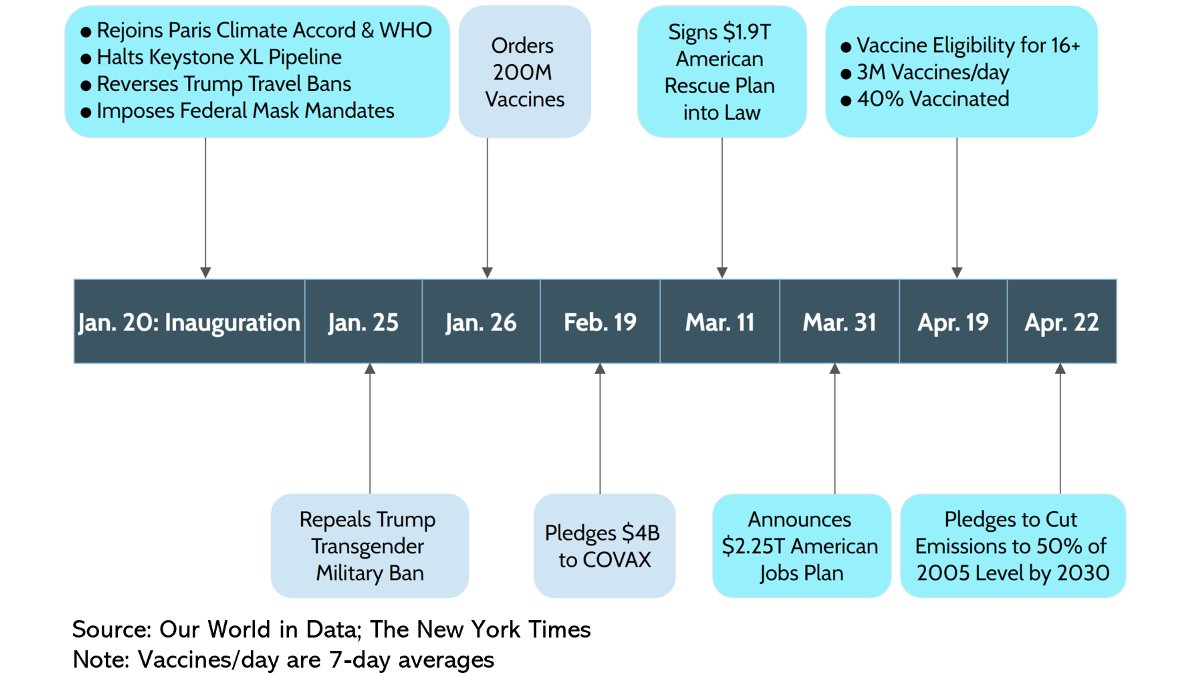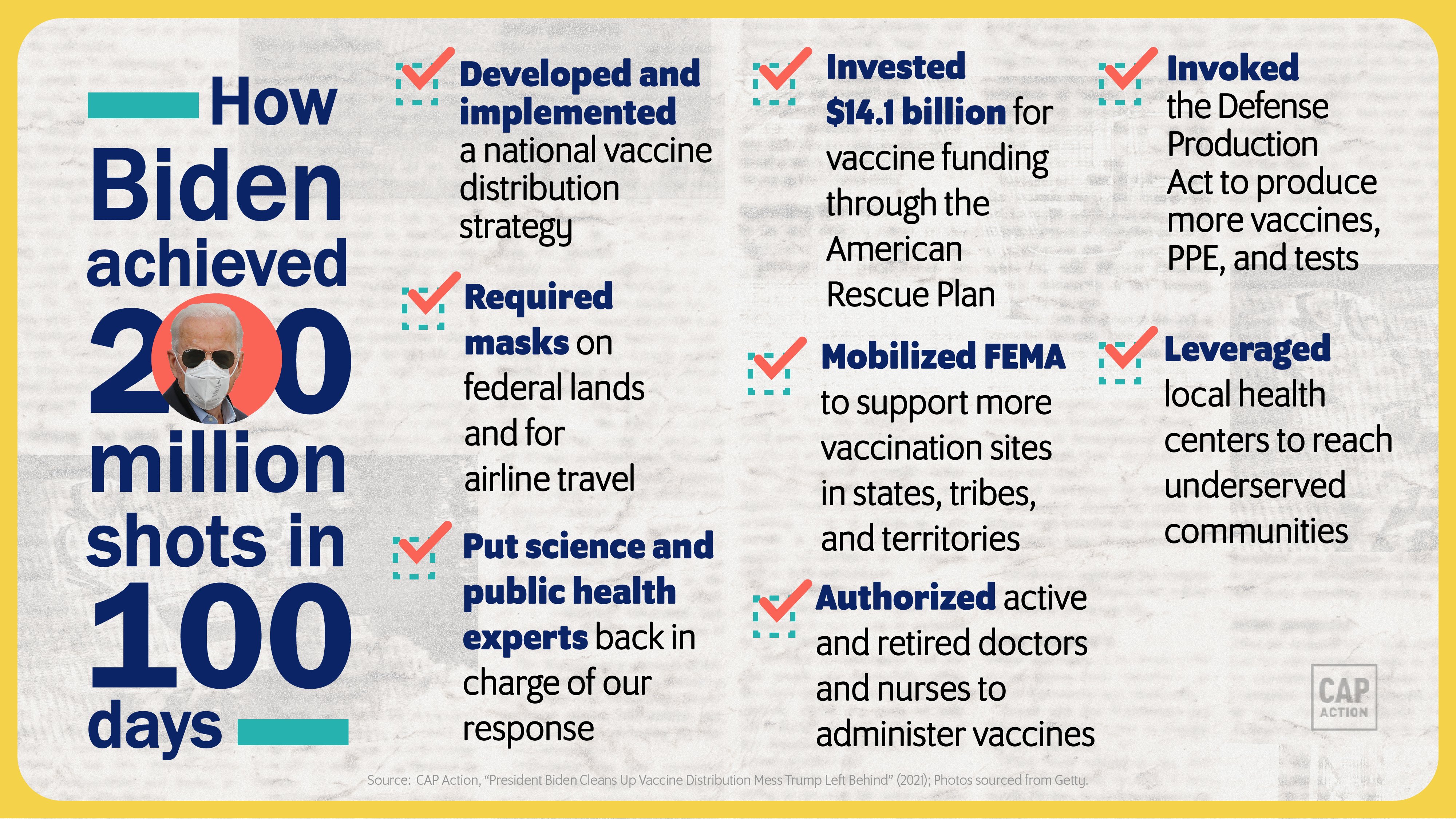 Biden approval rating via Fox poll: 95% Democrats 86% Black 72% Hispanic 67% under 35 yrs 63% suburban women 59% women 54% all voters 52% White college 48% men 46% White 46% over 65 yrs 42% independents 41% White non-college 34% White rural 33% White evangelicals 14%

Great numbers for his first 100 days….
Let's take a look at the Biden agenda….
end the pandemic and ensure the success of the vaccination program–this is progressing nicely over 250 million pokes have been administered….and the nation is coming out of their masks slowly but securely.

full recovery and jobs growth for the economy…the economy is doing well and job growth is slow but steady7.

racial justice and voting rights….this is in progress but I am not optimistic whatsoever.

climate change and green energy job creation….a work in progress but another policy that I fear will not go anywhere.

completing Obamacare and ensuring access to a "public option" for health insurance coverage…this does little but make the health industry make obscene profits at the expense of Americans.

immigration reform and a path to citizenship for the "Dreamers"….slow progress but the border is a mess that needs a solution.

"Build back better" America's infrastructure: roads, bridges, railroads, airports, electricity grids, water supplies….a great idea but has push back from Repubs and Manchin and Sinema both Dems…..so this will be little help for our aging infrastructure.

gun control……minor teaks is the best he will do from this day forward.
Biden has called for "unity"….this is laughable at best…..not one Repub has signed on the assistance to Americans instead they hold with voter fraud, voter suppression, gender stuff and all around silliness that does NOTHING for the nation.
After 100 days what can the GOP claiming as successes?
Long Pause……distinct sound of crickets….
The only thing the GOP can claim is that they are obstructing the democratic process….they are voting for NOTHING…they offer no compromise for needed legislation….
So how did Biden do in his first 100 days?
I give him an "A" for the efforts he is attempting……I will also give him an "A" on style……however so far I give him a "C+" to  accomplishment….
Now that I have given Biden his props let me say that he needs to do so much more…..my thought is "Go Big Or Go Home".
Turn The Page!
I Read, I Write, You Know
"lego ergo scribo"