Cohen heads to Capital Hill to testify….and everyone in the pocket of our Beloved Supreme Leader is doing all they can to keep Cohen from being believed……
The SLUG GOP rep from the Florida panhandle…Gaetz had his moment of Trumpism in a Tweet…..
"Hey @MichaelCohen212 – Do your wife & father-in-law know about your girlfriends? Maybe tonight would be a good time for that chat. I wonder if she'll remain faithful when you're in prison. She's about to learn a lot…" the tweet said. It was unclear what prompted the allegation.
What a cowardly attempt to bully a Congressional witness…..it is a violation of Federal statues……and Gaetz quickly back peddled his worthless drunk ass and withdrew and apologized for the Tweet…..
"It was NOT my intent to threaten, as some believe I did," the congressman wrote on Twitter. "I'm deleting the tweet & I should have chosen words that better showed my intent. I'm sorry."
Pelosi made it clear……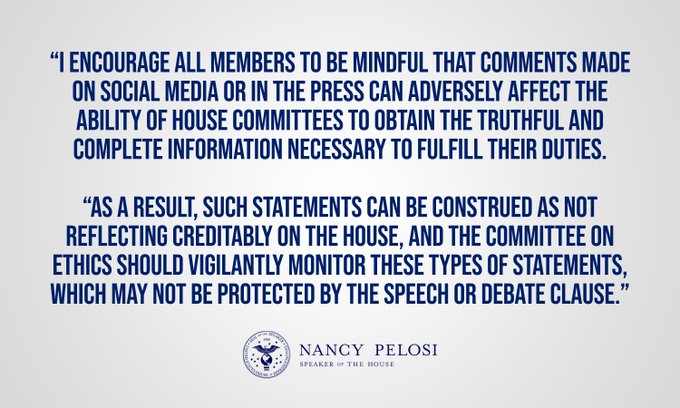 The point is this man is a representative of the people of the Florida Panhandle and should not play political games and should know how to act as a public figure and not stoop to the scummy level that he has……but slime will be slime.
Okay why did I say something about his drunk ass?
Rep. Gaetz has prior experience making headlines for less-than-positive reasons. He has always been very open about his own brush with the law before he became a state congressman. (He was elected to the Florida House of Representatives in 2010 and to the U.S. Congress in 2016).
Gaetz was arrested on suspicion of DUI on October 30, 2008, when he was 26 years old. He was driving home from a nightclub and was pulled over for driving 48 in a 35 mile-per-hour zone, according to the Tampa Bay Times. The SUV belonged to his father, State Senator Don Gaetz.
Again to quote my grandfather…"When you point at someone remember there are three other fingers pointing back at you"…….a smart man my grandfather……
Be well….Be Safe!