They Are ALL Nazis!
Before some witless dolt throws the Godwin Law at me for this post….I say read it then make your goddamn comment.
It appears that Turkey's dictator has news for the world but especially Europe
The Turkish president lashed out at criticisms against him and his government's actions on Wednesday, calling Europe the "real Nazis." He warned European leaders to abandon their double standards or risk losing Turkey.

"Without any shame, ignoring their own blood-stained hands and without considering their own callous hearts, they draw comparisons between us and the Nazis," Recep Tayyip Erdogan told a business conference in Istanbul. "If there are any Nazis, it is you who are the Nazis.

"The Nazi mentality emerged in the West, not the East. It was our ancestors who reached out and saved the lives of those they chased away," he said. "It can only be a result of delirium to compare Turkey to the Nazis, when neo Nazism is at a peak in Europe."
This douche is a piece of work……so according to him, Erdogan, this is what Europe looks like……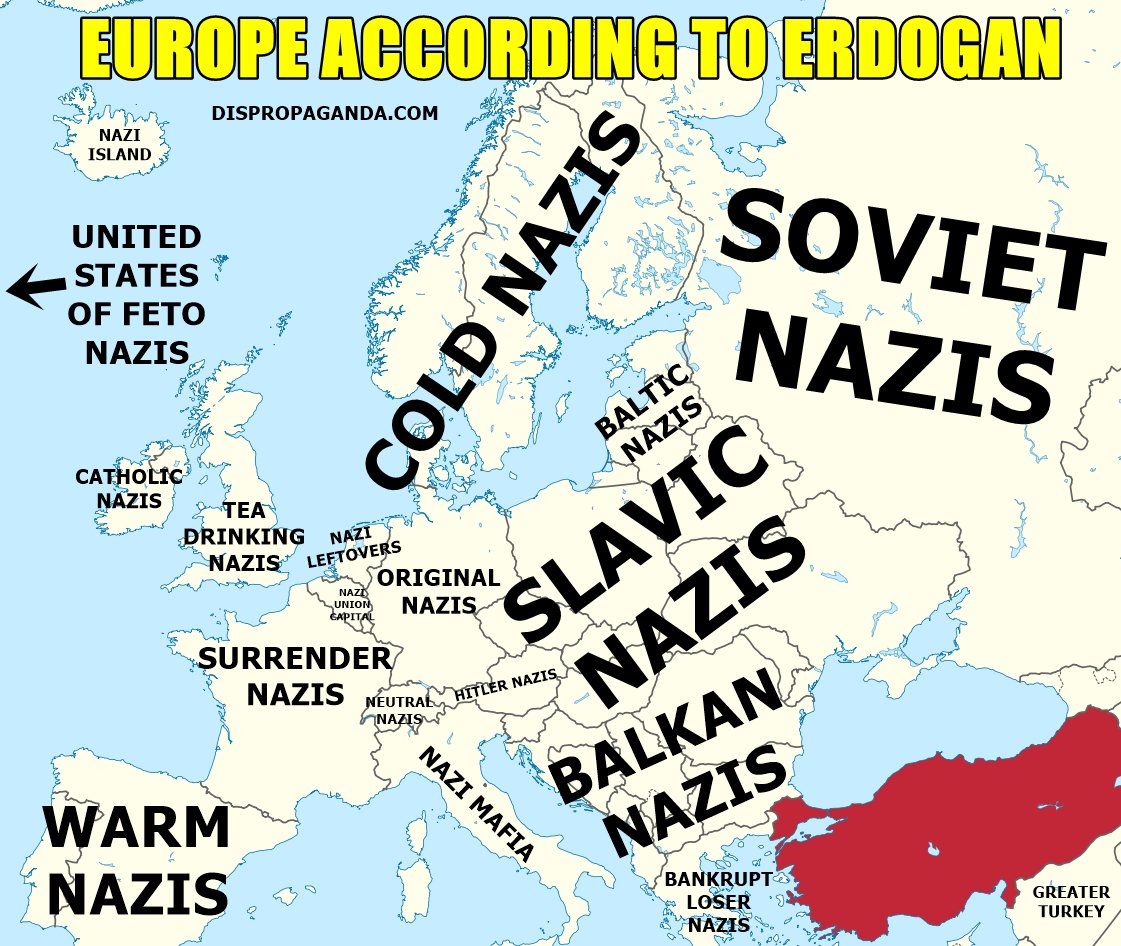 Like I said…what a douche!

What a closing for the day, huh?
Back in the marrow with more incredible stuff….chuq