A rainy Sunday….time to kick back and set the chess board up for my granddaughter's visit….a cup of Jamaican Blue Mtn and a couple of waffles…and relax……
It is the last Sunday of the month and time to release the IST monthly Asshat Award winner…..
There were many that could have won this award but I could not get past this one…all I can say is ……..unbelievable.
IN SANER TOUGHT
ASSHAT "ASSIE" AWARD FOR THE MONTH OF APRIL 2017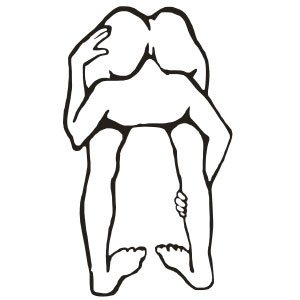 WINNER!
A pastor in the US has claimed a gay man was "cured" of his sexuality by eating a special cake cooked by "saved" ex-prostitutes and "anointed with prayer."
Lance Wallnau, a Christian speaker who takes credit for US President Donald Trump's election victory, was Periscoping last week when a viewer asked him to pray for her gay son.
"They baked a cake for the owner of the bar, who was gay, and very adamantly anti-Christian," he said. "They basically prayed over the cake – it was an anointed cake."
"The power of God hit him when he was eating the cake," Wallnau claimed. When the man went back to the guy who had given him the cake, he told him he had had a "weird experience" when eating the cake.
Congrats!
But if you believe that gay is curable then I have a swell bridge I will sell you cheap!
An email will be sent to this winner with the congrats of IST staff.
To my readers please….I want this award to be a people's award so if any of you run across something that you think would be a good contestant in the "Assie" send it to me….the reader will be credited for its discovery.
We are on the countdown to December when IST will award the annual winner of the Asshat "Assie" Award of the year.
But before I go…some great tunes for a rainy Sunday……
Time for me to take my leave……thanx for everything my friends and on to May……peace, love and rock n roll…..chuq