It is the last Sunday of the month and time to announce the monthly winner of the IST Asshat "Assie" Award.
March was a tough month for it was full of morons rattling off the most anal statements I have heard in awhile.  But after much deliberation we have chosen the winner.
(Drum roll….trumpets flair…..and the peasants dance)
IN SANER TOUGHT
ASSHAT "ASSIE" AWARD FOR THE MONTH OF MARCH 2017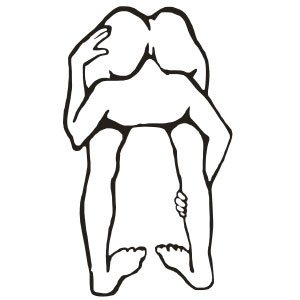 US REPRESENTATIVE STEVE KING (R-IA)
His history of the spoken word says that he intended to say just what he said and it meant just what it means……it can be spun any way one desires but the fact is he is a typical racist bigot from the heartland.
He just could not hold his tongue…he opened that mouth and out fell a load of manure.
Rep. Steve King (R-IA) has long been a friend to the European far right.

King embraced language that is incendiary even by his corroded standards. In a tweet once again supporting Wilders — who is in the final days of his latest bid to become prime minister of the Netherlands — King said: "Wilders understands that culture and demographics are our destiny. We can't restore our civilization with somebody else's babies."

It wasn't immediately clear who King meant by "somebody else's babies," but white nationalists have used similar language to suggest that America needs more white people of European descent, and fewer Muslim and Latino immigrants.
Congrats Rep. King for your award….an email of this post will be sent to his office in Washington.
Keep in mind that there will be 11 monthly winners and in December I will ask my readers to pick the annual winner….hopefully all will join in the fun.
Remember if you see or read something that would fit into this award please let me know and I will give my reader credit for its discovery.  I would like this to be an IST readers award….please help out if you can.
Thanx everyone for your participation and hope to see you guys next week…..please have a great Sunday and enjoy your day.