In the 1990s I was never a supporter of Clinton's war in the Balkans….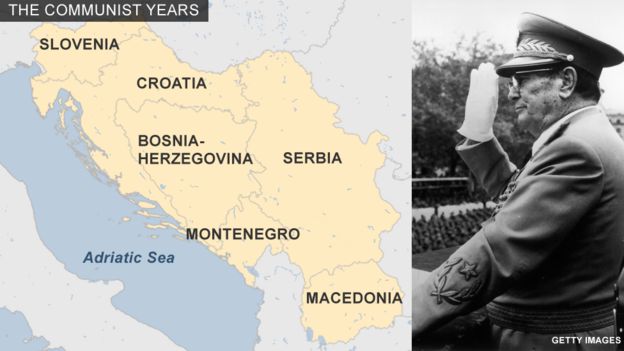 The former Yugoslavia was a Socialist state created after German occupation in World War II and a bitter civil war. A federation of six republics, it brought together Serbs, Croats, Bosnian Muslims, Albanians, Slovenes and others under a comparatively relaxed communist regime. Tensions between these groups were successfully suppressed under the leadership of President Tito.

After Tito's death in 1980, tensions re-emerged. Calls for more autonomy within Yugoslavia by nationalist groups led in 1991 to declarations of independence in Croatia and Slovenia. The Serb-dominated Yugoslav army lashed out, first in Slovenia and then in Croatia. Thousands were killed in the latter conflict which was paused in 1992 under a UN-monitored ceasefire.
https://www.bbc.com/news/world-europe-17632399
It all began……
Milosevic in 1998 launched his fourth war in the former Yugoslavia, this time intending to address his "Albanian problem" by using his army to force out over 60 percent of the population of Kosovo. Given European and American inaction for years as people were killed in Bosnia earlier in the decade, Albanian Americans were fearful that history could be repeated in Kosovo. So, they organized themselves. They united different community factions, opened an office in Washington, D.C., and began engaging in one of the oldest of American traditions – petitioning their government to do something to stop the killing and rape in Kosovo.
https://thehill.com/blogs/congress-blog/foreign-policy/435462-lessons-from-the-1999-us-military-intervention-in-kosovo
Clinton put all the hopes of Kosovo in the hands of Hashim Thaci and now this person has been indicted for war crimes….
President Bill Clinton's favorite freedom fighter just got indicted for mass murder, torture, kidnapping, and other crimes against humanity. In 1999, the Clinton administration launched a 78-day bombing campaign that killed up to 1500 civilians in Serbia and Kosovo in what the American media proudly portrayed as a crusade against ethnic bias. That war, like most of the pretenses of U.S. foreign policy, was always a sham.

Kosovo President Hashim Thaci was charged with ten counts of war crimes and crimes against humanity by an international tribunal in The Hague in the Netherlands. It charged Thaci and nine other men with "war crimes, including murder, enforced disappearance of persons, persecution, and torture." Thaci and the other charged suspects were accused of being "criminally responsible for nearly 100 murders" and the indictment involved "hundreds of known victims of Kosovo Albanian, Serb, Roma, and other ethnicities and include political opponents."
Kosovo Indictment Proves Bill Clinton's Serbian War Atrocities
Another version to above article here…..https://www.counterpunch.org/2020/06/30/bill-clintons-serbian-war-atrocities-exposed-in-new-indictment/
This makes Clinton just as guilty in my book as Thaci…..I love the closing statement of the article…..
"Bill Clinton's 1999 bombing of Serbia was as big a fraud as George W. Bush's conning this nation into attacking Iraq. The fact that Clinton and other top U.S. government officials continued to glorify Hashim Thaci despite accusations of mass murder, torture, and body trafficking is another reminder of the venality of much of America's political elite. Will Americans again be gullible the next time that Washington policymakers and their media allies concoct bullshit pretexts to blow the hell out of some hapless foreign land?"
That is a rhetorical question….for I already know the answer….and the media will make sure that it does occur again…..and again……
I Read, I Write, You Know
"lego ergo scribo"