Some of the loudest and foolish voices to re-open the country have come from the mental midgets within the evangelical community…..
I have written about these religious leaders that want their flocks to give them their checks from the government….and then there are the voices to return to "normal"…..
In the U.S., a variety of evangelical religious leaders have failed the test of reasoned public policy in outrageous ways. Pastor Rodney Howard-Browne, railing at "tyrannical government," refused to close his mega-church in Florida until the local police arrested him in March. He even insisted that church members in those services of 500 or more true believers should continue to shake hands with one another because "we're raising up revivalists, not pansies."

As he saw it, his River Tampa Bay Church was the "safest place" around because it was the site of "salvation." Only in early April did he finally move his services online and it probably wasn't to protect the health of his congregation either. His insurance company had cancelled on him after his arrest and his continued defiance of local regulation
https://www.commondreams.org/views/2020/05/19/fundamentalist-pandemics
These religious tools are only concerned about the loss of revenue not lives……
Not to worry for the fools have Donald the Orange in their corner and he has issued dire warnings if he is not obeyed…..
President Trump issued orders to the nation's governors to allow houses of worship to open "right now," saying he'll "override" them if they don't. The president made the unscheduled announcement Friday at the White House, taking no questions from reporters. He pronounced houses of worship "essential places that provide essential services," Politico reports, and said the CDC is preparing pandemic guidance for them. Americans "are demanding to go to church, and synagogue, or to their mosque," Trump said, adding that "ministers, pastors, rabbis, imams and other faith leaders will make sure that their congregations are safe" when they gather. Trump said that if governors have issues with his instructions, they'll have to call him, "and they are not going to be successful in that call."
The president lacks the legal power to override state orders, reports the Hill. But Justice Department lawyers have told Gov. Gavin Newsom that California's plan to let schools and businesses reopen first makes for "unequal treatment of faith communities." Health officials have said houses of worship are especially worrisome for spreading the coronavirus, and a blanket rule might be a bad idea. "You have to be careful," Dr. Anthony Fauci said Friday. "If you're in an area where there's a relatively little infection, as there are in certain regions of the country, versus an area where there is still a high degree of infection, how you approach what you do in houses of worship really varies."
https://www.npr.org/sections/coronavirus-live-updates/2020/05/23/861386816/president-trump-sides-with-churches-asserting-a-right-to-reopen
This move is about the election and nothing else for the Orange man could care less if they are safe just how it looks to the spin doctors.  We are truly living in the most ignorant of times….this would give the Dark Ages a run for the ribbon of stupidity.
By The Way….you know all those sites that are calling for the re-open…….About half are bots!
As parts of the US have lifted shutdown orders during the COVID-19 pandemic, there's been a fierce argument online about the risks and benefits of reopening. New research suggests that bots have been dominating that debate.

Carnegie Mellon University researchers analyzed over 200 million tweets discussing COVID-19 and related issues since January and found that roughly half the accounts — including 62% of the 1,000 most influential retweeters — appeared to be bots, they said in a report published this week.
https://www.businessinsider.com/nearly-half-of-reopen-america-twitter-accounts-are-bots-report-2020-5
Here is a thought for the "religious" ……..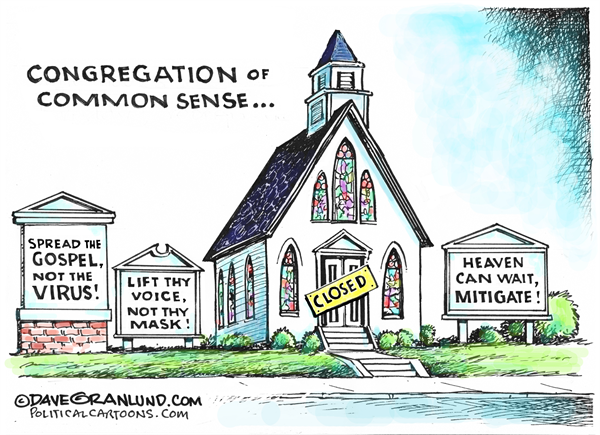 I Read, I Write, You Know
"lego ergo scribo"