The weekend….Mississippi has its first virus case….our temps are from 66 to 77 degrees….so our winter that never appeared is still just a hope of us old farts.
It s that time again!
As usual….more notes than posts….so I will let you know what I was marking for posts that never appeared…..
As we get older it is said that our brains have a tendency to shrink…..so a couple of exercise in case you are worried about that…..
In a new study, researchers found that older people who regularly walk, garden, swim or dance may have bigger brains than their inactive peers.

The effect of exercise was equal to four fewer years of brain aging.

The research was conducted by a team at Columbia University.

Recent studies have shown that as people age, physical activity may reduce the risk of cognitive decline and dementia.

The study involved 1,557 people with an average age of 75. None had dementia, but 296 people had mild cognitive impairment and 28% had the APOE gene that is linked to a greater risk of Alzheimer's disease.
These 4 exercises may prevent brain shrinkage in older people
A little something for those people that believe that aliens have visited earth in the far past……
A mineral-like Jarosite, which is found on the surface of Mars, has been discovered at Ashapura temple in Kutch (Gujarat) by scientists, proving the fact that the land at the holy place is similar to that of Mars, according to Zee Media report.

Many renowned scientists from the country and the world are jointly researching on this subject. They believe that the only place in the basalt terrain containing jarosite has been buried at the temple site in Kutch from the last 7.2 million years.

Indian Space Research Organisation (ISRO), Indian Institute of Technology (IIT) Kharagpur and National Geographical Research Institute Hyderabad will start a joint exercise on the surface. NASA scientists have also visited the site.
https://zeenews.india.com/india/mineral-found-on-surface-of-mars-discovered-at-ashapura-temple-in-kutch-scientists-2268693.html
That ought to keep the Ancient Alien people busy for awhile concocting a theory to fit the finding…..
Now a little scientific stuff……AI wonks have created a drone that can echo-locate like a bat……
Drone technology just got a step closer to becoming fully self-navigating: Taking a page out of a bat's playbook, engineers developed a rig that lets drones chart out their surroundings using echolocation.

Purdue University engineers equipped a drone with a speaker and an array of four microphones and let it loose in a series of rooms, according to research published last month in the SIAM Journal on Applied Algebra and Geometry. And while self-navigating drones are neat, the engineers said in a press release their work could lead to better car backup cameras or help people with disabilities navigate.
https://futurism.com/the-byte/drone-echolocates-bat
That is just plain cool.
One last thought…..Drive Through virus testing…..
Medical centers are trying out an ingenious method of coronavirus testing that minimizes contact, maximizes efficiency, and relies on a near-ubiquitous mode of transport: drive-through testing stations.

After all, drive-through windows are already used for picking up food, coffee, drugs, cash, and even groceries.

Drive-through tests for the deadly COVID-19 disease, first pioneered in South Korea, are becoming an increasingly popular option, with countries including the US, Germany, and the UK working on opening their own.

"There's less face-to-face contact," Lee Jae-joon, the mayor of Goyang, a city in northern South Korea, told CNN earlier this month. "If you operate a testing site indoors, there is concern that suspected patients can infect each other in the waiting room."
https://futurism.com/neoscope/medical-centers-opening-drive-thru-coronavirus-testing-stations
We have drive thru weddings, drive thru pharmacy, drive thru funerals, drive thru food so a drive thru testing sounds pretty logical to me…..
My day begins in the garden with the hint of citrus blossoms in the air…..I wish I could bottle that smell……NOTHING smells better!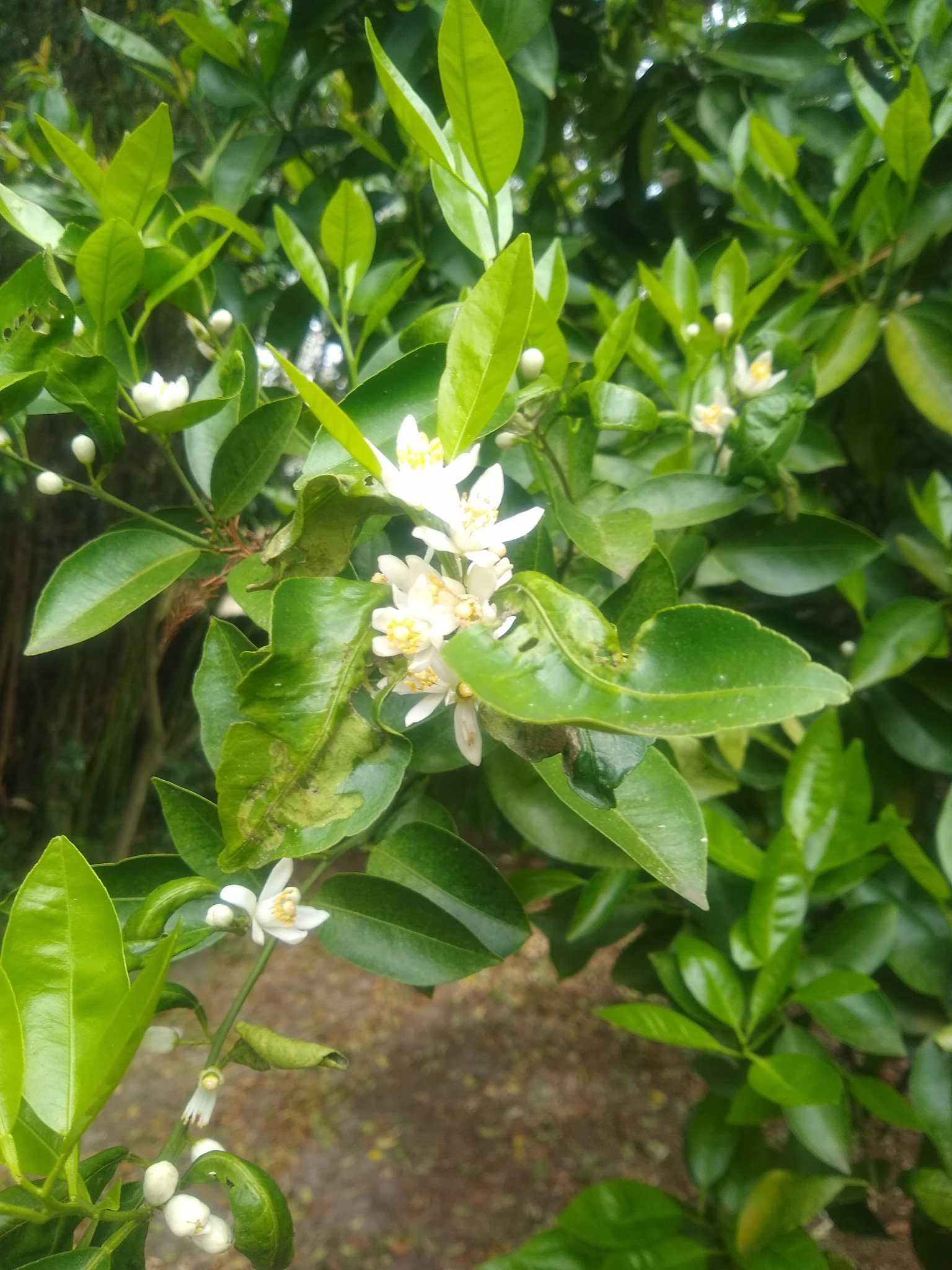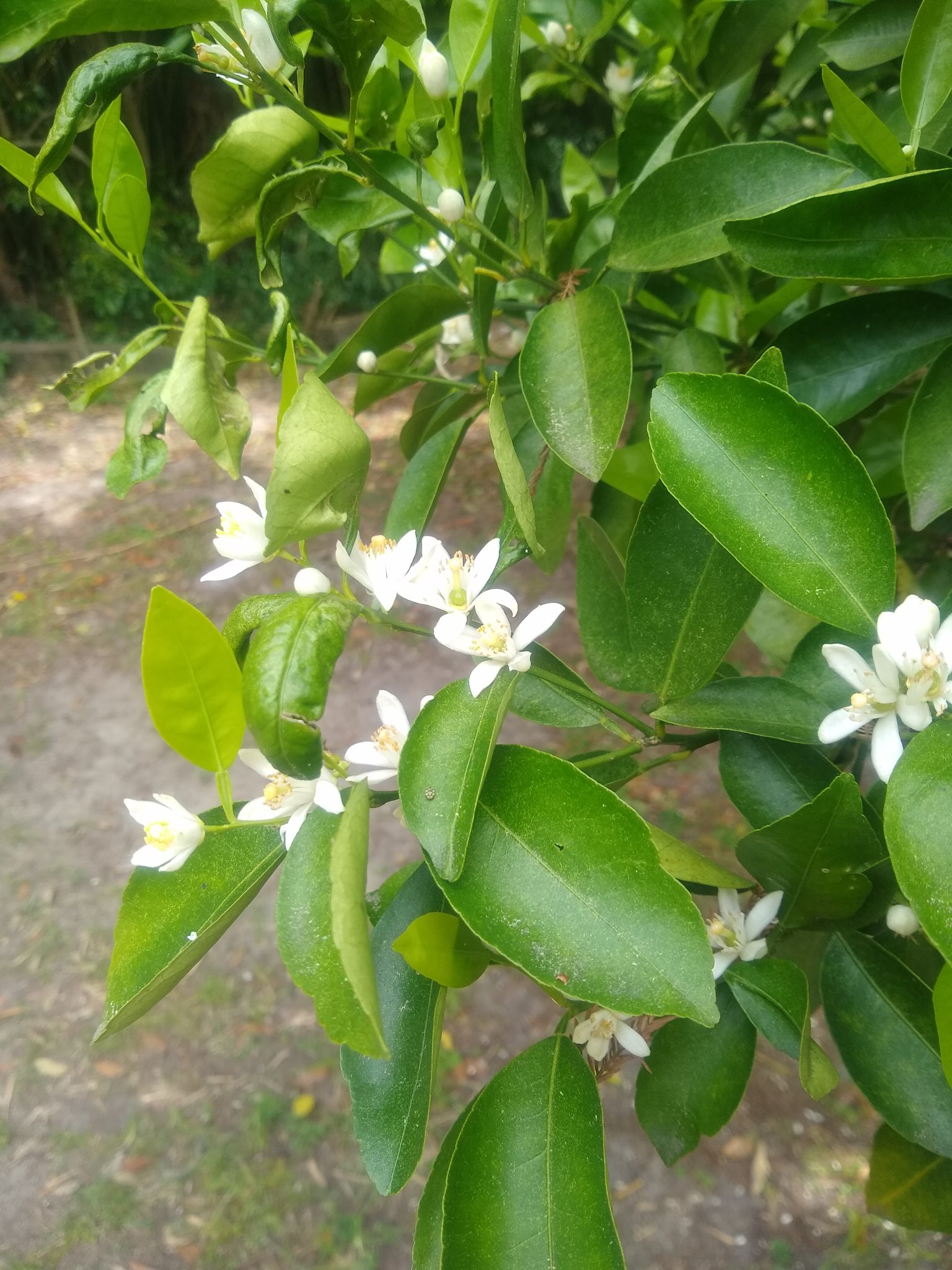 Plus the Peach tree is blooming as well…..sadly not as fragrant as the citrus…..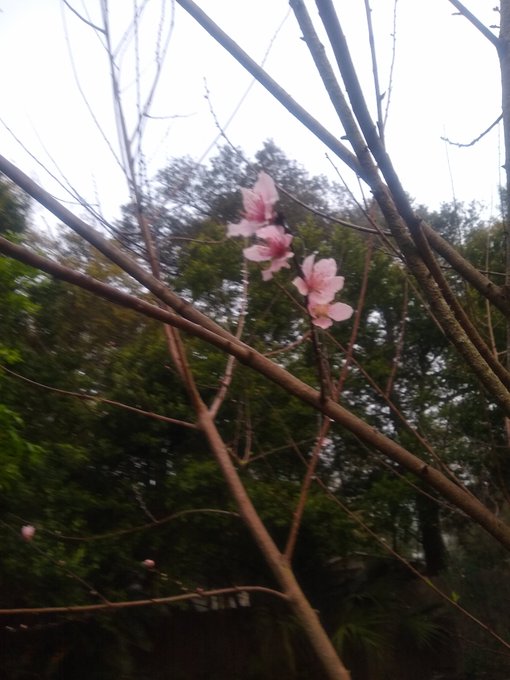 MoMo had a bout with a coon early this morning…..she could have woke up the dead….LOL…..right now she is torturing me for making her give up the chase for the coon…..she is pouting.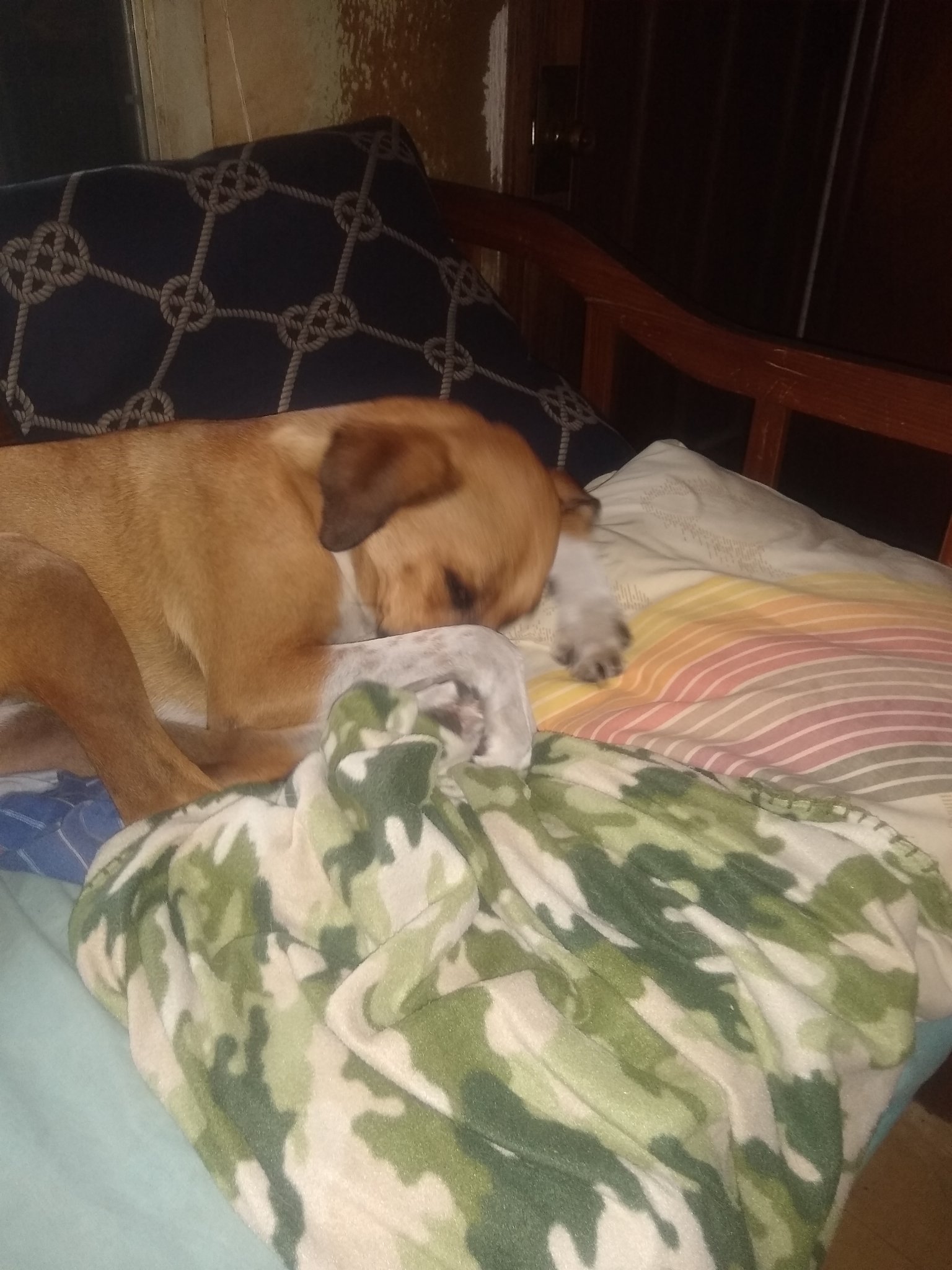 Enjoy your day…..smile a little and laugh a lot.
"lego ergo scribo"