I reported the other day about 2 more Americans being killed in Iraq as well as a soldier of them UK……https://lobotero.com/2020/03/11/iraqi-deaths-update/
Lance Corporal Brodie Gillon. A British service member was killed in the Taji rocket attack. She served as a reservist with the Scottish and North Irish Yeomanry, having joined in 2015 as a Combat Medical Technician.
May she rest in peace and her family find some peace…..
The two American deaths ……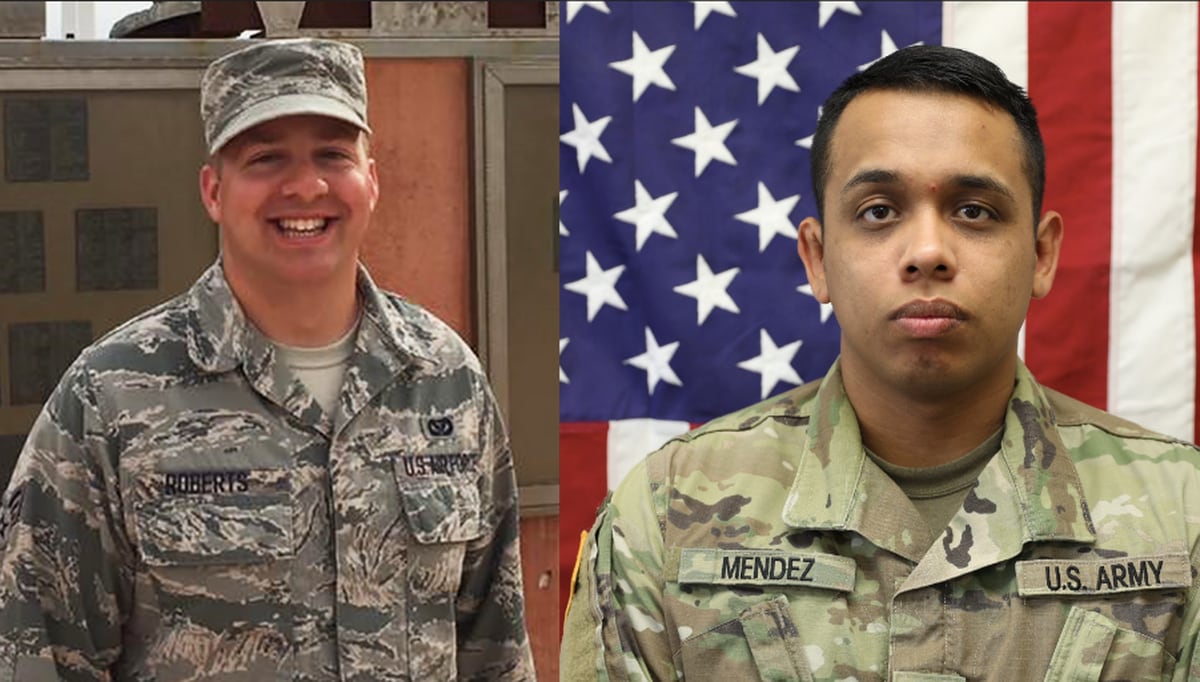 The Americans that were also killed in this attack……
The military on Friday identified the two U.S. troops killed in a rocket attack on Camp Taji in Iraq as Army Spc. Juan Miguel Mendez Covarrubias, 27, of Hanford, California and Air Force Staff Sgt. Marshal D. Roberts, 28, of Owasso, Oklahoma.

Mendez Covarrubias was assigned to 1st Battalion, 227th Aviation Regiment, 1st Air Cavalry Brigade, 1st Cavalry Division, Fort Hood, Texas.

Roberts was assigned to 219th Engineering Installation Squadron of the Oklahoma Air National Guard's 138th Fighter Wing.

"The international military coalition is capable and credible because of warriors like Juan, Brodie, and Marshal," said Lt. Gen. Pat White, commanding general of Combined Joint Task Force-Operation Inherent Resolve, the coalition to defeat the Islamic State. "They volunteered to serve the United States and United Kingdom to improve their lives and help keep the world free from ISIS terrorism. Our fallen comrades have a legacy that will never be forgotten."
4 deaths of US soldiers in 3 days time…..not something that looks good for our time in Iraq.
May they find peace….and may their families find the closure that we all search for….
I Read, I Write, You Know
"lego ergo scribo"