To me the answer is…..an absolute necessity.
When I left the service of my country I asked for one thing and one thing only…..an education….and I was fortune enough to get my request.  So education in my book should be free and public from K-12….it should NOT be a money making industry….period.
Pres. trump has made his selection for Sec of Education…..and what do we know about her…yes he chose a woman…..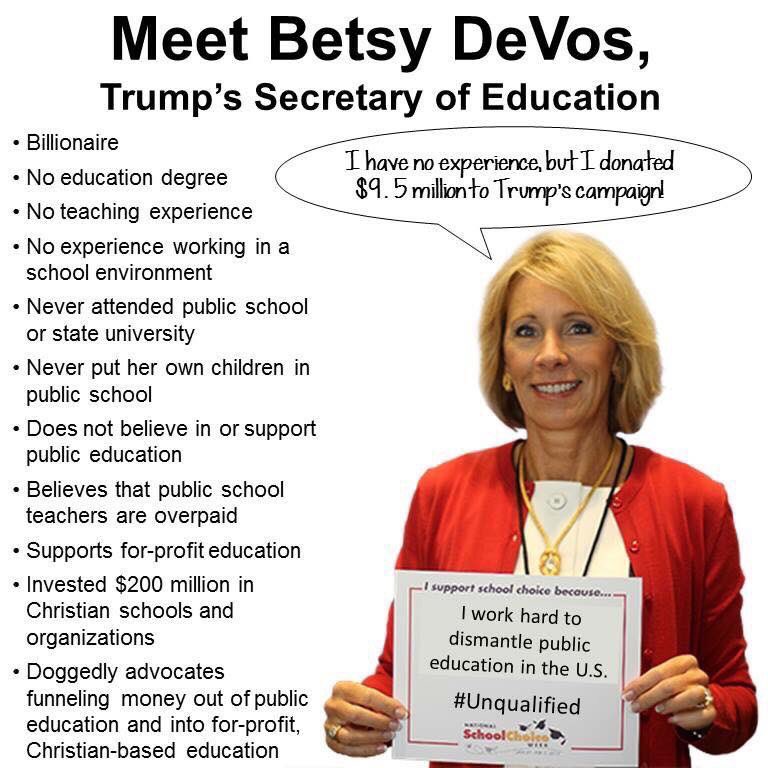 Education will be set back a 100 years…..once again it will be the wealthy and privileged that get the good education…..
But her best statement….was this……
Now that we know President-elect Donald Trump has tapped right-wing megadonor Betsy DeVos as his pick to lead the Department of Education, now is a good time to examine some of the many shady organizations she's funded.

One such organization is the Acton Institute, a think tank on whose board DeVos has served, and whose self-described goal is "to promote a free and virtuous society characterized by individual liberty and sustained by religious principles."

And one way to promote a virtuous society, it seems, is to bring back child labor.
Source: Think Tank Funded by Trump's Education Secretary Pick Advocated Bringing Back Child Labor | Alternet
I do not see the GOP in Congress growing a set of nuts and challenging Trump on much at all….
I was giving Trump some time to make his picks…..but so far I have little confidence that this will be an admin for ALL Americans.