Like I have said several times….there are some parts of the Trump agenda that I can relate to……for instance the below graphic……..
If this is his agenda then I applaud him in his efforts……..at least in those first 100 days…..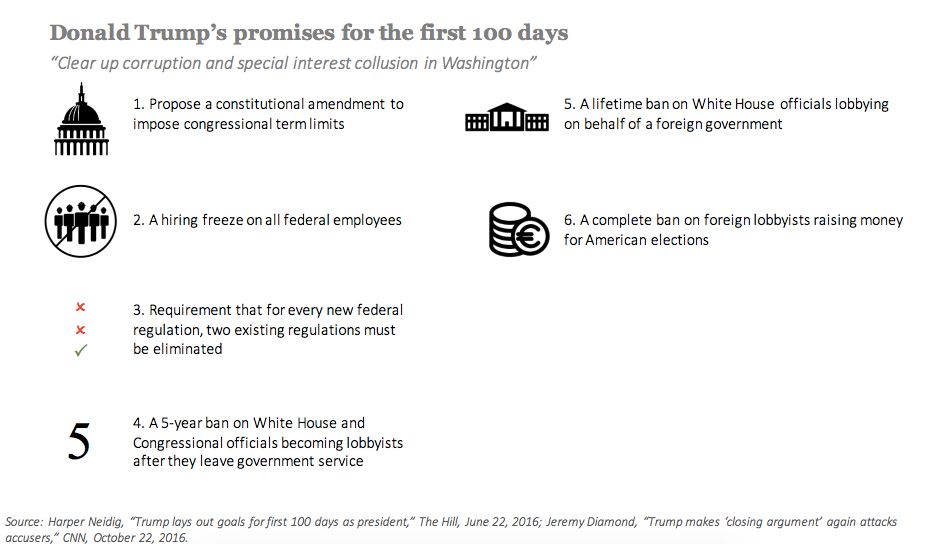 It is too early to say that I will support this president….but this would be a good start….it might be good to restore the public's faith in the institution of government…..there are qualified people that are not lobbyists…..it will depend what scale is used to judge the person…..my guess is that a rational independent voice will not be welcome in this new administration.
Too much hearsay right now…..I will wait and see if this part of his promise rings true…..and with what it is replaced.