This is a post about my wife's Chihuahua mix, Sebastian, who is 16 years old….this is he…I just call him "Little Man"…..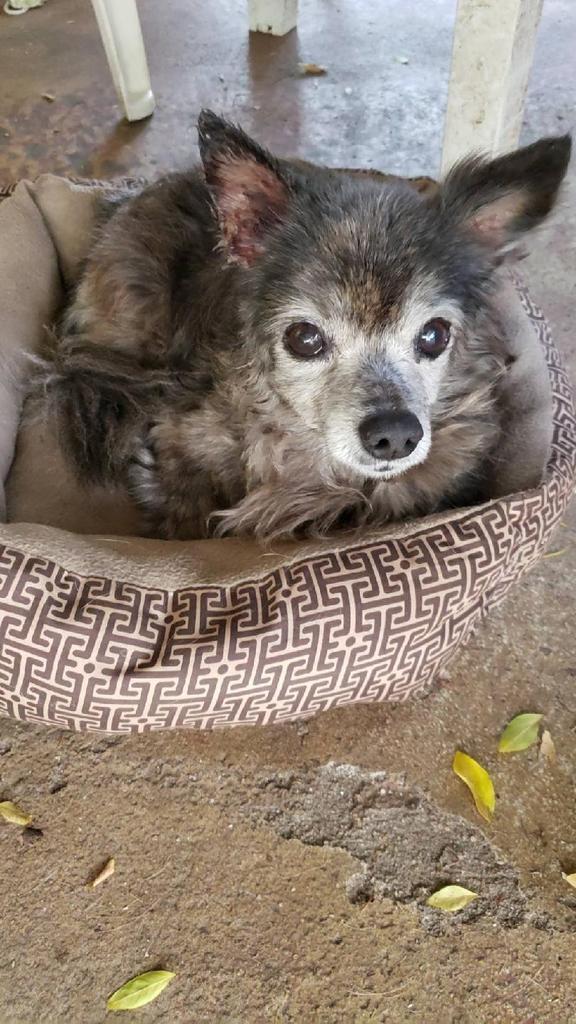 He does not get much ink on the blog because Sue does not blog…..
I am writing about him because he had to go under the knife on Wednesday to remove a lump in his neck.
Little Man had an operation to repair an ear problem about three years ago…from which he recovered well….
This is him after the first surgery…..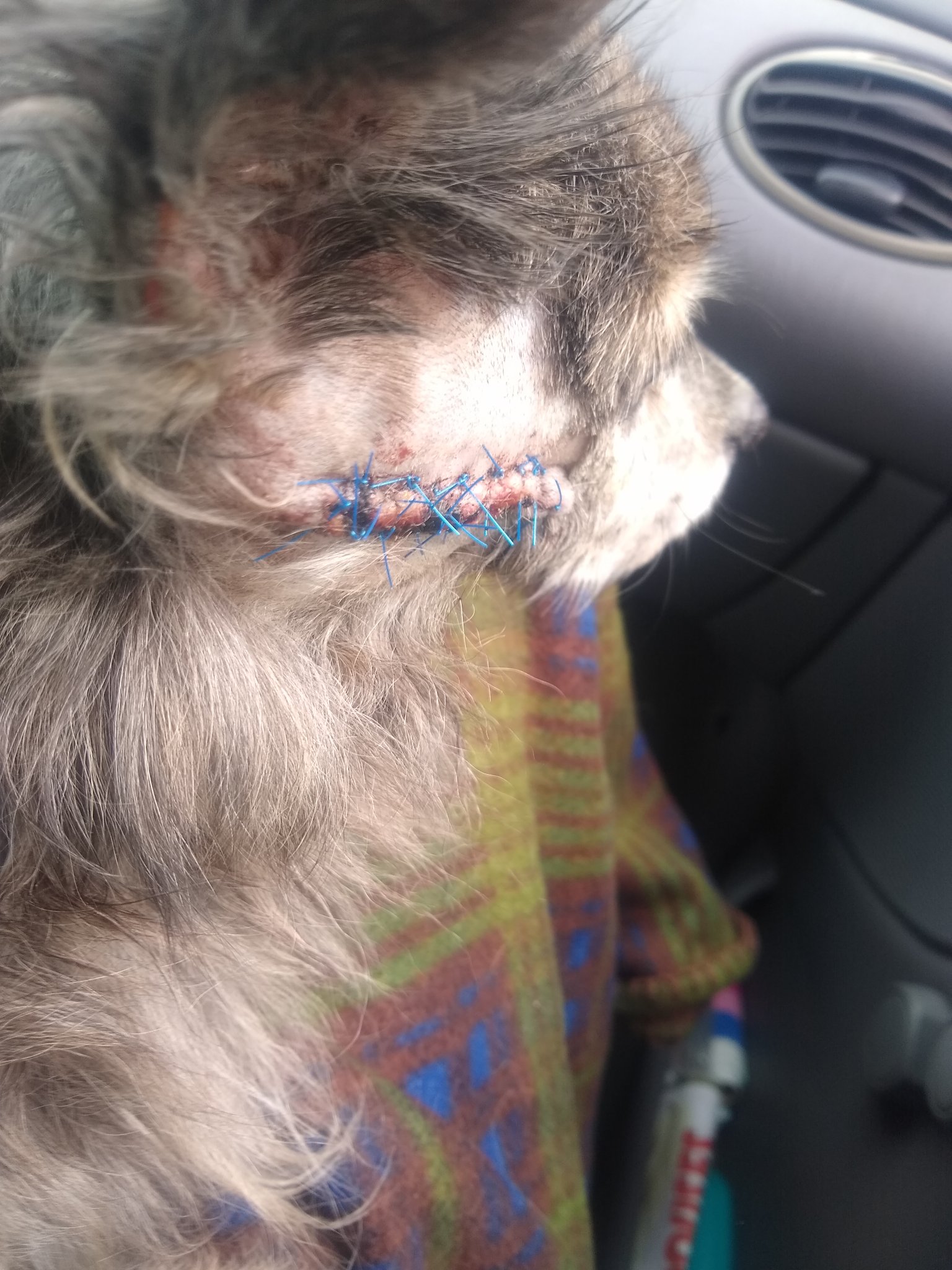 We had hope this would solve the problem of the ear infection……it did not because the problem returned…..and the infection returned….only more pronounced…..we tried to fight it with antibiotics but his condition kept getting worse.
This lump had been giving him problems for about a year…..and it finally had to come out.
So Wednesday he went under the knife to try and repair the condition more permanently.
He was in surgery for about an hour and half and the lump was successfully removed and sent off for analysis because the vet had never seen such a lump before.
Today is Sunday and Little Man is recovering nicely.
He is still not happy about the fact that he must wear booties to protect from busting out stitches….
This is what the poor little guy is dealing with.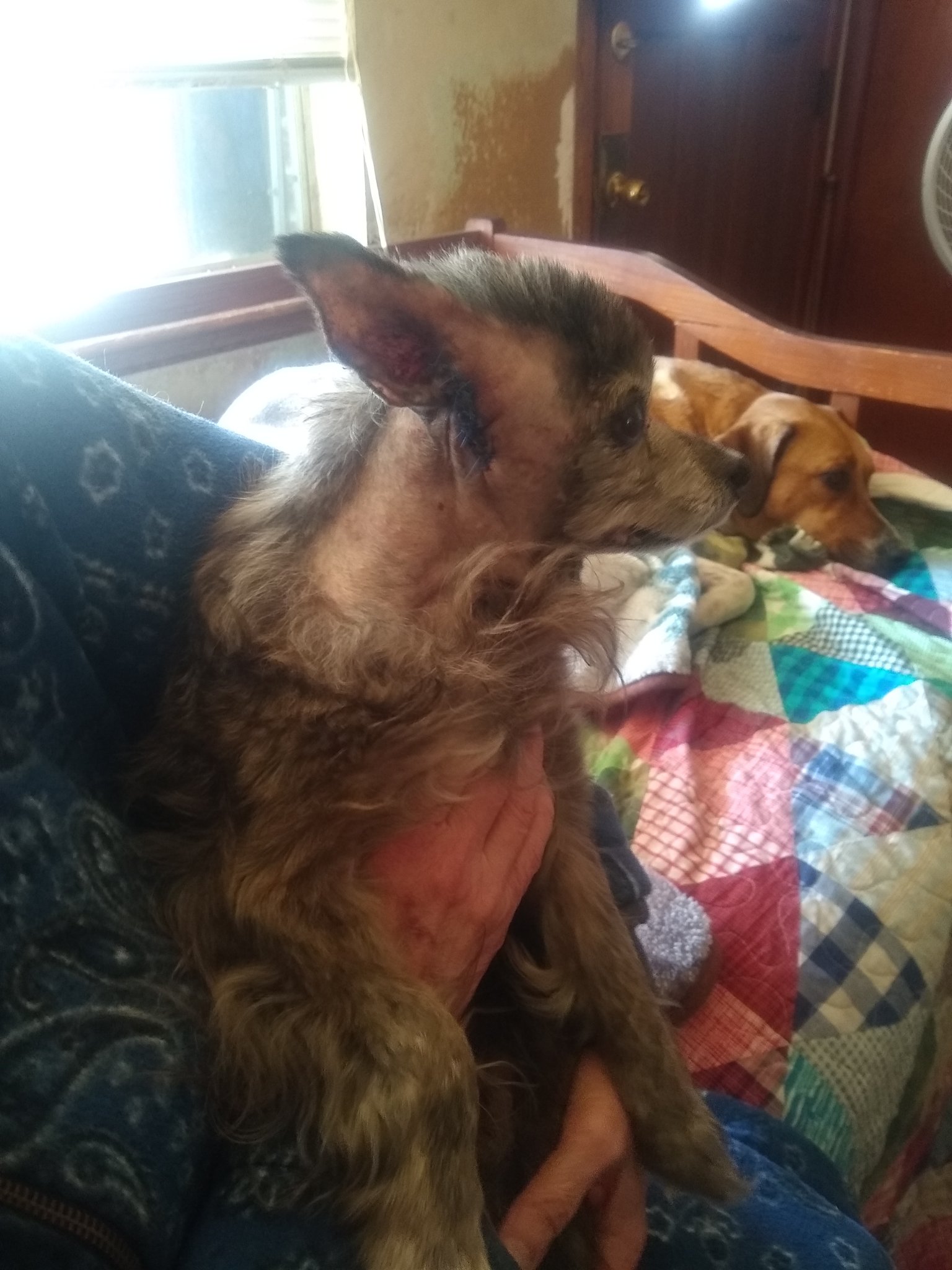 Wish him well…..please.
Be well….Be Safe….