I am a student of history and of conflict…….I try to let my readers know what is happening around the world because eventually the US may be fighting yet another war.
I have a friend that studies the region in Africa known as the "Sahel"…..but most of my readers will be asking WTF?
Let me help out….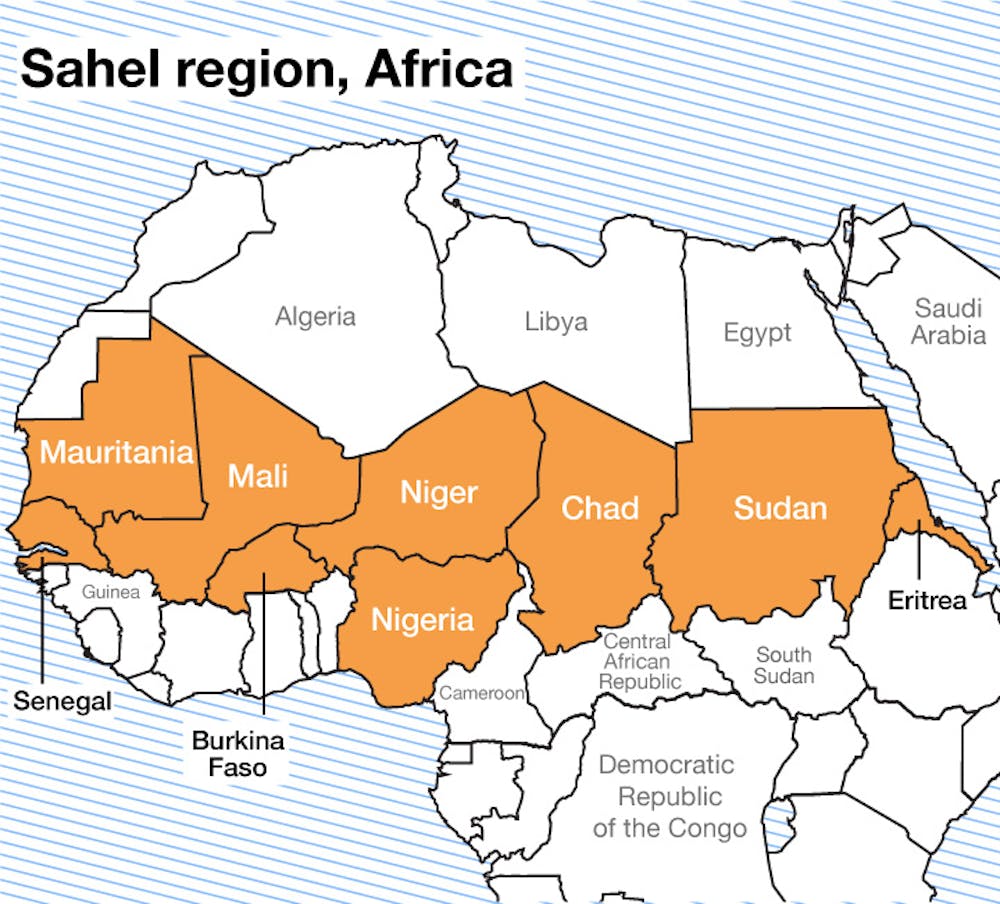 I have written about this region on occasion but not in-depth…..most of mine has been about the deaths of American SOF troops or the terror that is Boko Haram….but there is so much more to this region that some small posts of mine.
I introduced my reader to the "Sahel" when I reported on the deaths of American soldiers in Mali and Niger.
There is so much going on in this region with the US and France using soldiers to try and control the developing situations.
thousands of miles away, in the deserts and scrublands of West Africa's Sahel – a semi-arid belt of land on the southern edge of the Sahara – another jihadist insurgency has been spreading like wildfire, with far less international attention.

The civilian toll in numbers

Civilian fatalities rose 7,000 percent in Burkina Faso, 500 percent in Niger, and 300 percent in Mali compared to the previous year
440,000 people displaced by conflict, a five-fold increase over the previous year
1.8 million people face food insecurity
5.1 million people require humanitarian assistance
157 men, women, and children killed in March in one attack in Mali

In recent months, a surge in violence in Mali, Burkina Faso, and Niger – three Sahelian countries with shared borders and common problems – has left more than 440,000 people displaced and 5,000 dead, as militants – some with links to al-Qaeda and IS – extend their grip across the region.
https://www.thenewhumanitarian.org/in-depth/sahel-flames-Burkina-Faso-Mali-Niger-militancy-conflict
The UN has isolated several problems other than the rise in terrorist activity……food, environmental, fragile economies as well as political instability……
https://www.un.org/africarenewal/magazine/december-2013/sahel-one-region-many-crises
Let's be honest the Sahel is quickly becoming a hot bed for terrorist activity……
Violent extremist organizations in the Central Sahel (the Fezzan in Libya's south, Niger and the Lake Chad Basin) are exploiting environmental change, economic grievances, and longstanding social cleavages to recruit and expand. United States Africa Command is explicitly tasked with countering significant terrorist threats but fluctuating resources and underuse of diplomatic and economic tools risks allowing extremists to consolidate their gains and establish safe havens.
https://www.realcleardefense.com/articles/2019/07/08/assessment_of_rising_extremism_in_the_central_sahel_114562.html
I admit that this region does not get the copy it deserves here on IST……a situation I shall try to rectify.
This is a region that the US has entered into with our military and that may not be the best way to handle events in these countries.
"Lego Ergo Scribo"