Of course you do not….it is one of those stories that only matters as it is happening…..
Kobane, Syria…..a battle of 2014…….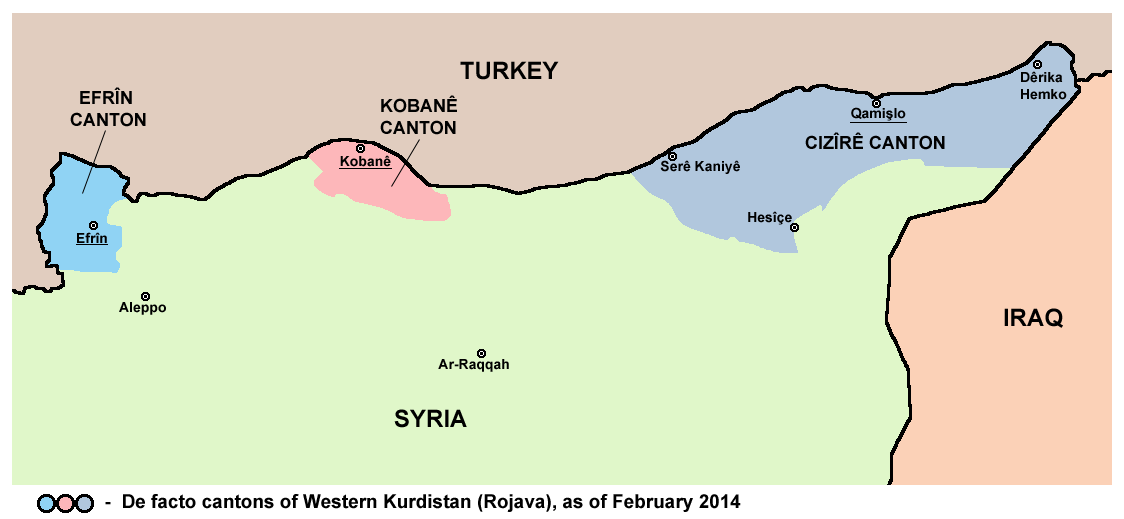 Northern Syria was the site of a major battle between the forces of "good" and ISIS….there was death, devastation and destruction…..in the end the forces for "good" won the day and ISIS was driven from the region of Northern Syria….thanks in part to the Kurds and the Turks……
If you would like to step back to those days……https://www.aljazeera.com/topics/city/kobane.html
All that is old news right?
Not really…..it seems that another old enemy of the West has stepped into the vacuum left by ISIS……our old "friend" al- Qaeda……
About a week of heavy rebel infighting in northern Syria's Aleppo Province continues to rage, with the Turkish-backed rebel factions deploying growing numbers of reinforcements in the area to try to stave off gains by al-Qaeda's Tahrir al-Sham faction.

Al-Qaeda reported last week that the Turkish rebels attacked them first. After that, al-Qaeda launched a major, growing counteroffensive, and has seized at least 20 towns and villages of the immediate area along the Aleppo-Idlib border.

The Syrian Observatory for Human Rights is also reporting some major losses being sustained in this fighting, saying the Noureddin al-Zinki having lost more than 100 fighters in fighting against al-Qaeda.

Russia reportedly carried out an airstrike against one of the seized towns, killing two civilians. While Turkey seems to be trying to get a handle on this situation, mounting al-Qaeda gains could force Syria and Russia to get more involved in rebel territory just to keep it from being unified under al-Qaeda forces.

(antiwar.com)
It appears that the jihadist are not through with Northern Syria just yet…..the lack of reporting about the doings of AQ would have one believe that they are no longer a problem….
An old enemy is not gone and is not forgotten….at least by IST.
Learn Stuff!