Let me open with the news of the death of Gregg Allman of the Allman Bros. Band….he was 69….R.I.P.
A publicist for rock legend Gregg Allman says the organist and singer for The Allman Brothers Band has died. He was 69. Ken Weinstein confirmed Saturday that Allman died at his home in Savannah, Georgia. Allman had cancelled some 2016 tour dates for health reasons, the AP reports. In March 2017, he canceled performances for the rest of the year. After years of substance abuse, Allman contracted hepatitis C and underwent a 2010 liver transplant.

Born in Nashville, Tennessee, Allman was raised in Florida by a single mother after his father was shot to death. He and his older brother Duane formed the nucleus of The Allman Brothers Band. It featured tight guitar harmonies by Duane Allman and Dickey Betts, a pair of drummers and the smoky, blues inflected voice of Gregg Allman.
It is the last Sunday of the month….and you know what that means?
It is that time of the month again!
Time to announce the monthly winner of the IST Asshat "Assie' Award…
First a shout out to a loyal reader and commenter…..
dru of "Saywhatyoumean2say" turned me on to this GOP douche from North Carolina, Pickett….he has a mouth, a GOP mouth, that starts with a lie and ends with a bigger lie…..he was in the running for the "Assie" for the month of May until I ran into the winner for the month……
I apologize to her and also would like to thank her for her participation in the process….I would like all my readers to get as involved……Thank you dru for your time….
IN SANER TOUGHT
ASSHAT "ASSIE" AWARD FOR THE MONTH OF May 2017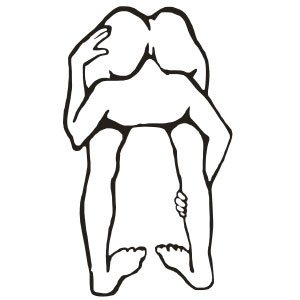 WINNER!
End Times radio host Rick Wiles interviewed "financial analyst" Jim Willie of GoldenJackass.com on his "Trunews" radio program on Friday, where Willie asserted that Queen Elizabeth is a child-killing satanist lizard who is literally inhuman and that Bill and Hillary Clinton are both cannibals.

"I think the Duke made his announcement because he wanted to get out of Dodge," Willie said. "The satanists are on the run. The Queen Lizard is a satanist. There are lots and lots of missing children at Buckingham Palace from the tours. [Princess] Diana was killed—I mean murdered—because she was on the verge of revealing some of the satanism and some of the lizard stuff. These are very sick people and they [are] not all human."

Willie went on to warn that former president Bill Clinton "is at death's door" due to "some form of very advanced venereal disease" combined with a brain disease brought on by cannibalism.

"These people are really, really sick," he said. "I mean mentally deranged and very far gone as to the norms of society. There are some mental diseases that are very pernicious that seem to happen from cannibalism and it could be that Bill Clinton has got a little bit of that."
Seriously?  Where do they find these whack-a-doodles?
Congrats to Mr. Willie and may he enjoy his award…..and we wish him luck in the end of year competition.
I hope all have a wonderful day……chuq