The Glowing Orb Of Destiny!
The president has made a momentous trip aboard…..first stop….Saudi Arabia.  He made his speech and the world rejoiced…..but that is not the most talked about happening on this first trip…..so far……
The most talked about thing is the handling of the "Orb of Destiny"…or maybe is more like one "Orb to bring them all"……
Okay somebody has got to explain this…the optics are just too much…and the subtitles can go on and on…..
In reality, Trump was attending the opening of the Global Centre for Combating Extremist Ideology along with Saudi Arabia King Salman bin Abdulaziz al-Saud and Egyptian President Abdel Fattah al-Sisi when the photo was taken.

The state-of-the art centre aims to monitor and combat global extremism in real time.

During the opening, the leaders in attendance placed their hands on an illuminated globe as a gesture of their combined commitment to ending terrorism, and to officially activate the centre by launching a welcome video on the screens above.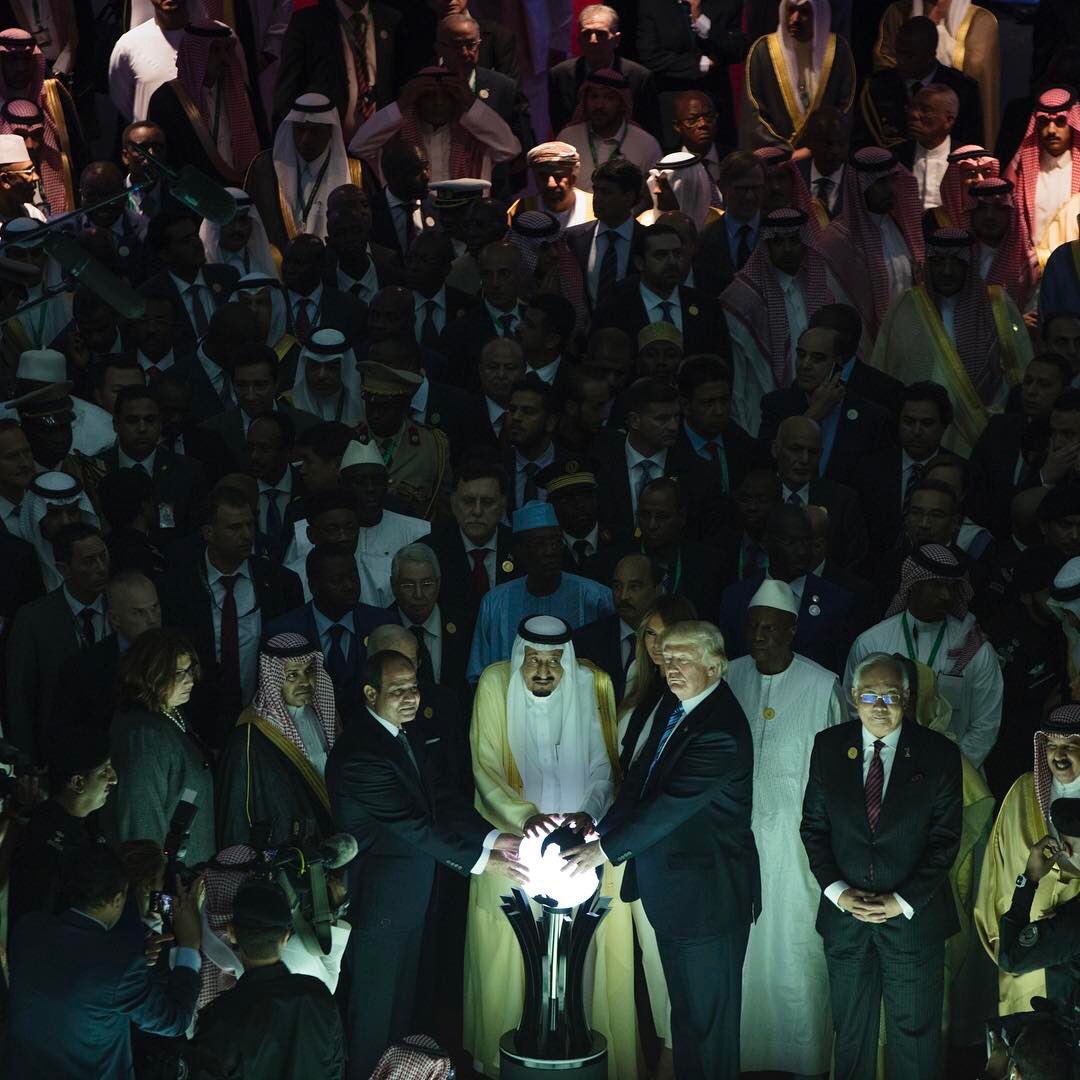 Like I said…the MOST interesting thing to happen on his trip……you know maybe this was not the best place for a photo-op….just saying…..
The conspiracy ass/wads should have a field day with this piece of "news"……but like moist of the conspiracies it is nothing more than vomit down the toilet…..
With that I call the day at end……I will return tomorrow with more stuff…TTFN….chuq