Happy May Day everyone!
Sunday and my day in the garden making sure my stuff is doing good….and the best news was…..the first tomato of the season…..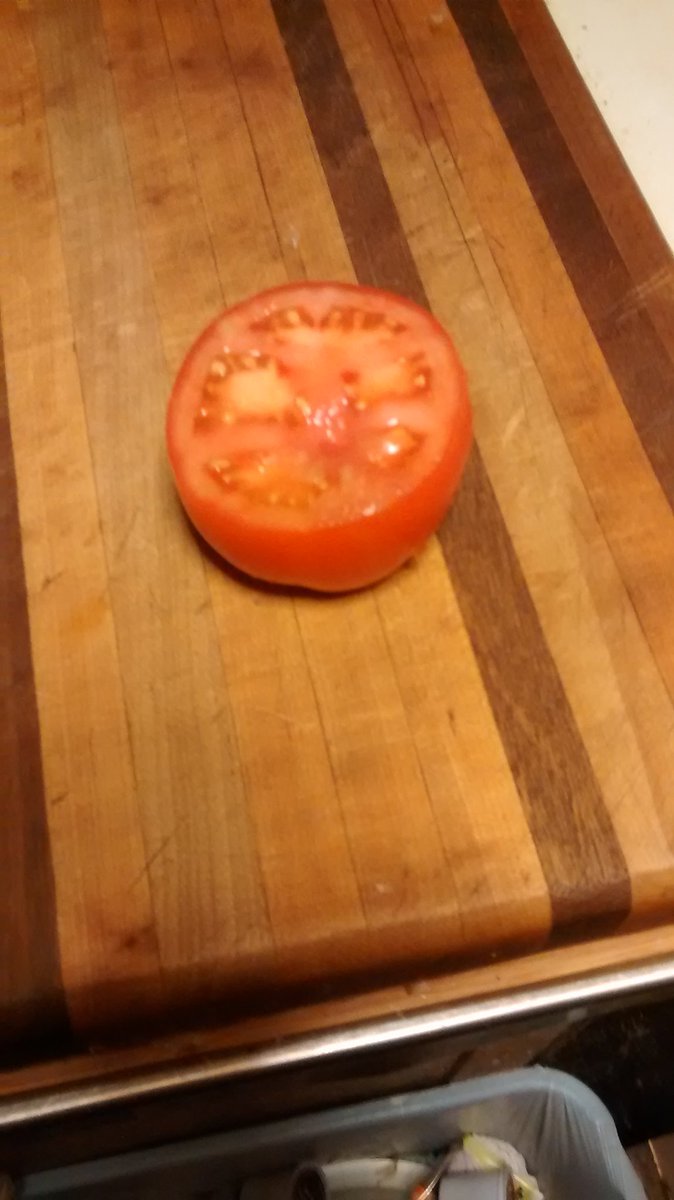 (a little outta focus but I was excited to have my first tomato sandwich of the season)
Most of us will be hitting our local farmer's market to scoop up some of those "garden fresh" veggies……but we need to be careful….why?
Your fresh veggies from the Farm could be a con…….
NBC Los Angeles' news team decided to do some checking around at local farmer's markets, and paid visits to the farms where the vendors claimed they grew the food they were selling. In some cases, they found fields full of weeds or dry, empty fields. The vendors were selling vegetables and fruit they had bought wholesale, and were selling it at premium prices at local farmer's markets, claiming it was locally grown and organic.
Source: Farmers Markets Aren't Always The Better Buy: The Pros And Cons Of Eating Local
And there is another aspect of buying this produce…..
With farmers market season upon us, anyone looking for extra incentive to get up early on Saturday to check out the organic offerings from local growers might want to take a gander at the Environmental Working Group's "Dirty Dozen," the organization's annual roundup of conventionally grown produce most likely to be contaminated with pesticides.

That plural—pesticides—is no joke. Despite growing consumer demand for healthier, more sustainably grown food, many samples of the most contaminated produce tested positive for residues from not one but two or more chemical pesticides. A single sample of strawberries contained residues from a whopping 17 different pesticides.
Source: The 12 Most Pesticide-Contaminated Fruits and Veggies | Alternet
This is why I grow most of my fave veggies…..onions, peppers, tomatoes, asparagus and my fave fruit….figs, pears, plums, peaches and tangerines….that way I know they are not treated with anything harmful……
Sorry to be a bummer on this Sunday but I feel that you guys need to know what is coming your way….go enjoy the rest of your weekend……I will catch up with everyone tomorrow.
Have A Day, My Friends!