AS the weekend begins and I stand down from the news of the day….I would like to offer some observations……
Bars and eateries are non-smoking because second hand smoke could be hazardous to your health…..but yet something as infectious as Covid it is perfectly okay to go unprotected and possibly expose people to the virus. Where is that commonsense?
Do eggplants have a gender?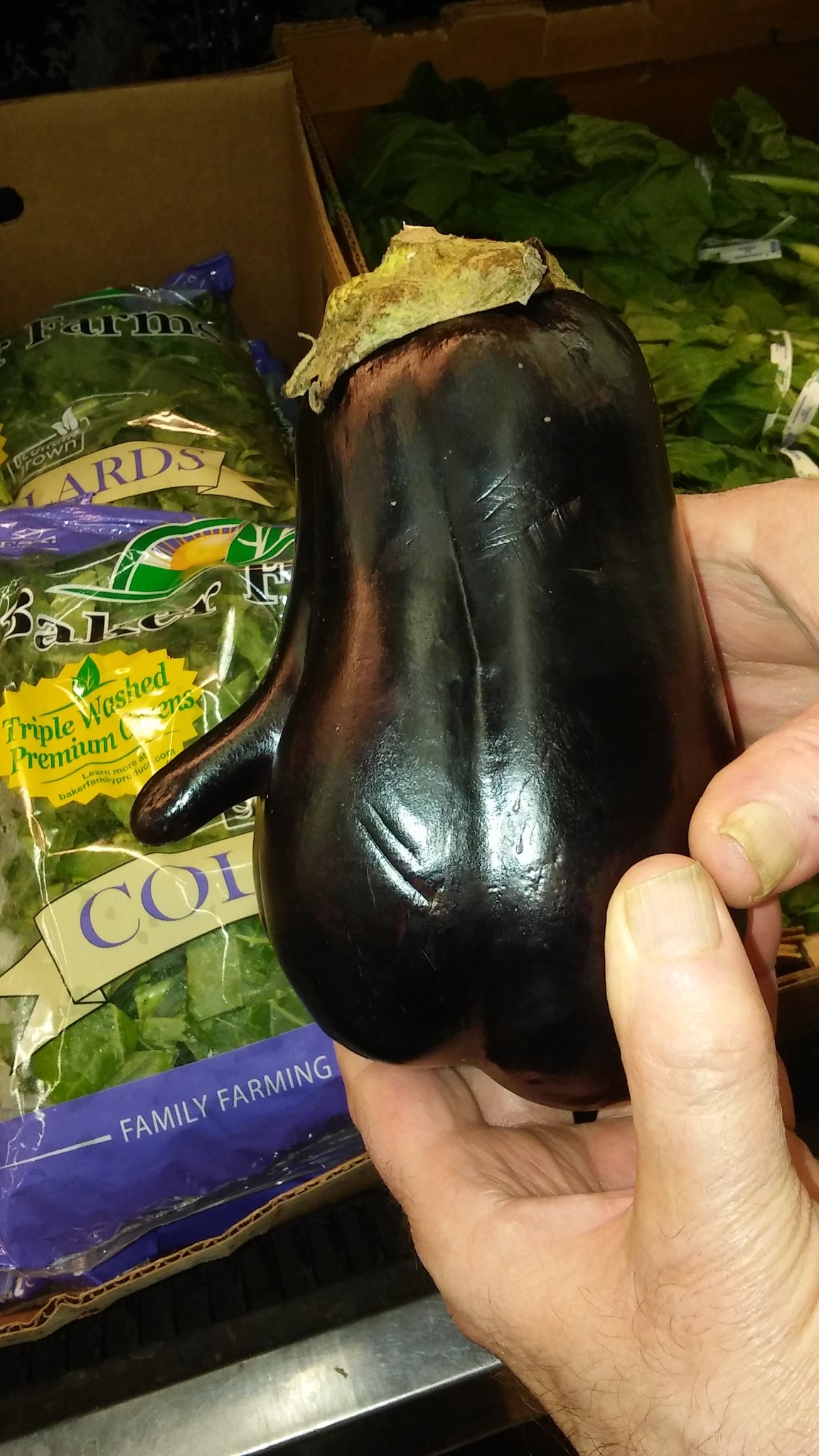 How much is spent every year on those people that are determined to stop that aging clock?
Sorry to say that is money pissed away…..
You can stop looking for the fountain of youth now. It does not exist, according to new research, which finds it's likely impossible to slow the rate of aging due to biological constraints. While that might seem like a foregone conclusion, an unprecedented study brought together scientists from 42 institutions in 14 countries to test the theory that species face a relatively fixed rate of aging from adulthood. This involved monitoring 30 species of primates over decades so their lifespans could be compared to those of humans. The same general pattern of mortality—a high risk of death in infancy, followed by a rapid decline into early adulthood, then a constant rise with advanced age—appeared across populations of gorillas, baboons, chimpanzees, and guenons in the wild and in zoos, as well as modern and historical human populations, including hunter-gatherers, per the Guardian.

This suggests that "rather than slowing down death, more people are living much longer due to a reduction in mortality at younger ages," Oxford University researcher José Manuel Aburto says in a release. He notes life expectancy in 17th-century Europe was low because many people died young. "More people get to live much longer now," thanks to "medical, social, and environmental improvements." But "the trajectory towards death in old age has not changed." Indeed, "this study suggests evolutionally biology trumps everything." Basically "human death is inevitable … no matter how many vitamins we take, how healthy our environment is or how much we exercise," co-lead author Fernando Colchero of the University of Southern Denmark says in another release. He leaves a little hope for those aiming to live forever, though, noting scientific advances might yet achieve "what evolution could not."
This should go into the "Can't Fix Stupid" file….
Of course one of the biggest stupids is FOX's lead moron, Tucker Carlson…..seems he found a new piece of crap to d a freak out on air…..the shrinking of our children……
Tucker Carlson is freaking out about something a professor said at a conference five years ago, as Tucker Carlson is prone to do. He also used those remarks to insinuate they're about the future scientists want despite that being false, as Tucker Carlson is prone to do.

In a segment on Tuesday night, the Fox News host played a clip of Matthew Liao, a bioethicist at New York University, speaking at the 2016 World Science Festival. In it, Liao discusses using forms of what he calls "human engineering"—or genetic modification—to curb the climate crisis. The ideas are bad, but they're utterly fringe. Activists are clamoring for transforming society, not individual humans. You'd never know that from watching the segment, though.

…

In another clip from the 2016 conference, Liao said that since it takes more energy to transport large people than small ones, we could use human engineering to make people have smaller children. At this suggestion, Carlson went wild.
https://gizmodo.com/tucker-carlson-thinks-climate-change-is-a-conspiracy-to-1847158016
I cannot let One America Network off the hook….they belong in the "Can't Fix Stupid" file as swell….
OAN's Pearson Sharp called for the execution of any "traitor" involved with what he described as a "carrying out a coup against the presidency."

Sharp opened the essay by claiming "the simple facts point to massive and widespread problems with voting integrity," suggesting of course that former President Donald Trump lost the election to President Joe Biden solely due to alleged widespread voter fraud. He did not.

This is a baseless and dangerous lie, of course, as Republican and Trump-appointed judges have found no such evidence in dozens of court cases last year, and former Attorney General Bill Barr said that the Justice Department found no evidence either.
OAN Host Calls For Execution of Thousands Who Stole Election From Trump in Shocking Video
Not to worry here is more stupid to be had……
This time it is a senator from Oklahoma on the possibility of statehood for DC…..
Sen. James Lankford (R-Oklahoma) does not want the District of Columbia to become a state, no he does not! And in a hearing held by the Senate Homeland Security and Governmental Affairs Committee Tuesday, he laid out his very sound logic on why it's perfectly reasonable for the 689,000 people who live in the District to go without meaningful representation in Congress. Basically, it boils down to "DC has never had representation in Congress, so that's how it goes."

But the details get pretty darn goofy, particularly when Lankford starts talking about the people who actually live in DC. He seems to think maybe they're all lobbyists, legislators, journalists, and others who "move to" DC, so they know what they're in for.

Then he moved on to the dubious claim that the founders absolutely never intended the federal district to become a state, insisting the original intent was that the "federal government does not exist under the authority of any state, or try to interact with the state," which seems to ignore that there actually is a pretty sizeable population there, somehow.

He also noted that DC isn't even big enough to be a state, and that it's "literally one-tenth of the size of my hometown of Oklahoma City, which is a fun little distortion. He must mean land area, since METRO Oklahoma City's population — you know, including the suburbs — was 989,000 in 2020, just 300,000 people more than live in DC. (The city itself is more like 669,000.) So by that standard, perhaps both Dakotas, Alaska, Vermont, and Wyoming should lose representation.
https://www.wonkette.com/us-senator-explains-dc-can-t-become-state-because-nobody-has-to-live-there
DAMN!  The "Can't Fix Stupid" file just keeps expanding…..