Saturday afternoon and the weather is warm and humid…..I have been hanging with the newest member of the family and puppy named Mojave….MO for short.  Damn!  I wish I had half the energy as this little girl.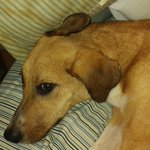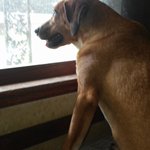 Training a new puppy is just frustrating at times and other times it is just fascinating…..and a lot of fun.
But I need to move on to today's second post……keeping with my tradition of posting stories that are not in the headlines is difficult at times for the MSM drives the conversation and does not like stories that bring them no notoriety…..
So onward,,,,,,,,
The digital age is approaching the climax (in more ways than one)…..you see sex is everyone's favorite past time and droids are making it interesting….and I have written about this on several occasions…..
https://lobotero.com/2017/05/21/is-artificial-as-good-as-real/
https://lobotero.com/2017/12/02/once-again-more-sex/
All this is the introduction to the "dolls" because very soon they are coming to a city near you…….
"Sex Robot Battle" sounds like the name of a B-movie one might stumble on during late-night channel-surfing, but that's actually how KTRK depicts a war brewing between the mayor of a Texas city and the owner of a "sexbot business" out of Canada. The owner of KinkySDollS, which already has a location in Toronto—where patrons can pay for a private room and sex doll for anywhere between 30 minutes and two hours—tells the station he's bringing his sex shop to Houston, and KHOU reports that Mayor Sylvester Turner is definitely not in a welcoming mood. "It's not the sort of business that we advertise for, or we seek to attract," Turner says. "Or quite frankly, from my point of view, the sort of business that I want in the city of Houston."

A petition that so far has more than 9,000 signatures lays out the underlying issues—namely, that bot brothels will "ultimately harm men, their understanding of healthy sexuality, and increase the demand for the prostitution and sexual exploitation of women and children." It also notes health risks, as there's "no proven safe way to handle the disinfection of the humanoids." But there may not be much the city can do to stop KinkySDollS from setting down roots. "There's a difference between human prostitution and artificial prostitution," a KHOU analyst says. "And therefore, there's no law, that I'm aware of, that prohibits this." Lawyers who talked to KTRK agree, though Turner says he'll at least try to update local ordinances and make sure the business isn't located near schools, day cares, or "faith-based institutions."
I guess anything one can find to relieve tension is a good thing because tension can lead to gun violence (sorry just had to make the connection between sex dolls and gun violence)……
And now for a small musical interlude…….
May your Saturday be as relaxing as you wanted….peace out my friends…..chuq