My weekend begins with a photo of my morning harvest from the garden…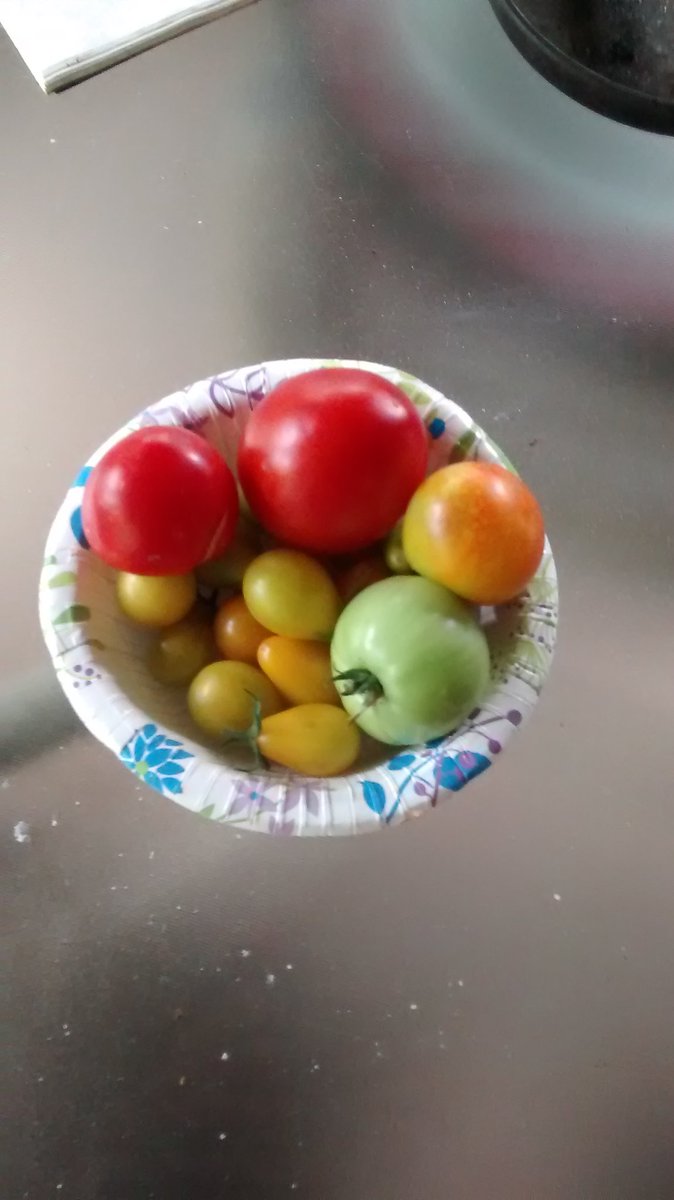 It is wonderful to step out into the garden and pick some lovely veggies for the day….
A Date?  Nope not talking about those luscious morsels from a palm…..rather this is about the social interaction of dating…..
These days you can find a site with whatever type of mate you desire…Hispanic, Jew, Christian, old fart etc…..and now political ones are available…..
Looking for a companion who will help you "Make America Date" again? Then this new dating site has you covered.

TrumpSingles.com, a new dating site started by 35-year-old David Gross, matches up singles who all share an affinity for presumptive GOP presidential nominee Donald Trump.

In an interview with the New York Post, Gross said vocal support of the brash and controversial nominee sometimes makes it difficult for his supporters to find dates.

"I think there's a special stigma when people say they're supporting Trump, because of some of the brash things that he's said," Gross told the newspaper.

"At first I was concerned that people would think this was a parody site. … But people have told me that they're so happy they can finally go on dates without worrying about political differences."

Gross added that most of his website's 500 users are from New York, Washington, D.C., and Los Angeles. He's looking to add a mobile app within the next week.

It's not the only political-themed dating website. BernieSingles.combrings together supporters of Bernie Sanders, an independent Vermont senator and Democratic presidential hopeful.

(the hill.com)
The site may be a bit short on females for the vast majority of Trump supporters are old white guys with anger issues…..but one can pour over the 10's of women that would be listed and find the perfect date….then you can go out and do something fun…..maybe tar and feather a revenuer……